Ocasio-Cortez gets abuse on Twitter for saying 'Christ's family were refugees too' in Christmas message
The family fled to Egypt after Jesus was born to escape a massacre
Kristin Hugo
New York
Thursday 27 December 2018 07:08 Comments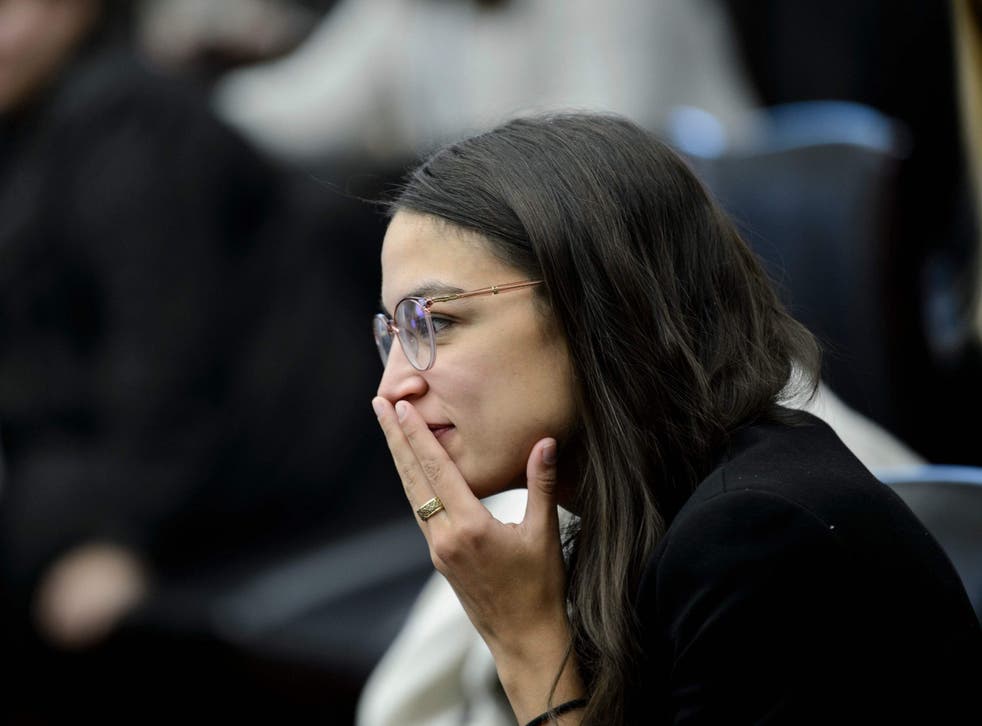 This holiday season, Representative-elect Alexandria Ocasio-Cortez has told her followers to remember that Jesus and his family were immigrants.
Although Jesus was most likely not born in December, Christmas is meant to represent the birth of Jesus Christ, often portrayed in holiday decorations in a manger. After Jesus' birth, his parents Mary and Joseph had to flee the country in order to escape a massacre.
Similarly, Central American immigrants are fleeing their own countries to settle in the United States, many of whom are hoping to claim asylum. However, political tensions, military personnel sent to the border, migrant caravans, and demands for wall funding are putting immigrants at the centre of contentious debate. President Donald Trump even signed an executive order targeting refugees and Muslims in January of 2017.
In a tweet addressed to "anti-immigration pundits," Ms Ocasio-Cortez points to an article in America Magazine explaining how Jesus, Mary, and Joseph were refugees. Pope Francis agrees.
However, not everyone sees the value in comparing Jesus Christ to immigrants crossing the border, which critics point out as, in some cases, illegal. Conservative political commentator Dinesh D'Souza tweeted his contentions that the Holy Family was not "a group of illegal aliens."
Other Twitter users also attacked Ocasio-Cortez, arguing that Mary and Joseph had not travelled from Nazareth to Bethlehem as immigrants, but to enroll in a census. Therefore, the scene of Baby Jesus in a manger is not a scene of desperate refugees. However, others argue that the family's subsequent night-time departure to Egypt is where they become immigrant refugees.
Support free-thinking journalism and attend Independent events
In response to the criticisms, Ms Ocasio-Cortez posted an image of a painting by artist Kelly Latimore that appears to depict immigrants travelling at night. Halos around the subjects appear to link them to religious figures.
Her tweet also included a message that has both religious and secular appeal: "Love is revolutionary because it has us treat ALL people as we would ourselves - not because we are charitable, but because we are one."
Both Republicans and some more moderate Democrats have previously disagreed with Ms Ocasio-Cortez's strong opinions. Outgoing Democratic Sen Claire McCaskill also recently said in an interview that she was "a little confused" as to why Ms Ocasio-Cortez is so popular, The Hill reports.
Register for free to continue reading
Registration is a free and easy way to support our truly independent journalism
By registering, you will also enjoy limited access to Premium articles, exclusive newsletters, commenting, and virtual events with our leading journalists
Already have an account? sign in
Join our new commenting forum
Join thought-provoking conversations, follow other Independent readers and see their replies