New York governor proposes compromise with Trump in 'trusted traveller' row
Proposal comes against background of row over status of undocumented migrants
Oliver O'Connell
New York
Wednesday 12 February 2020 19:35 Comments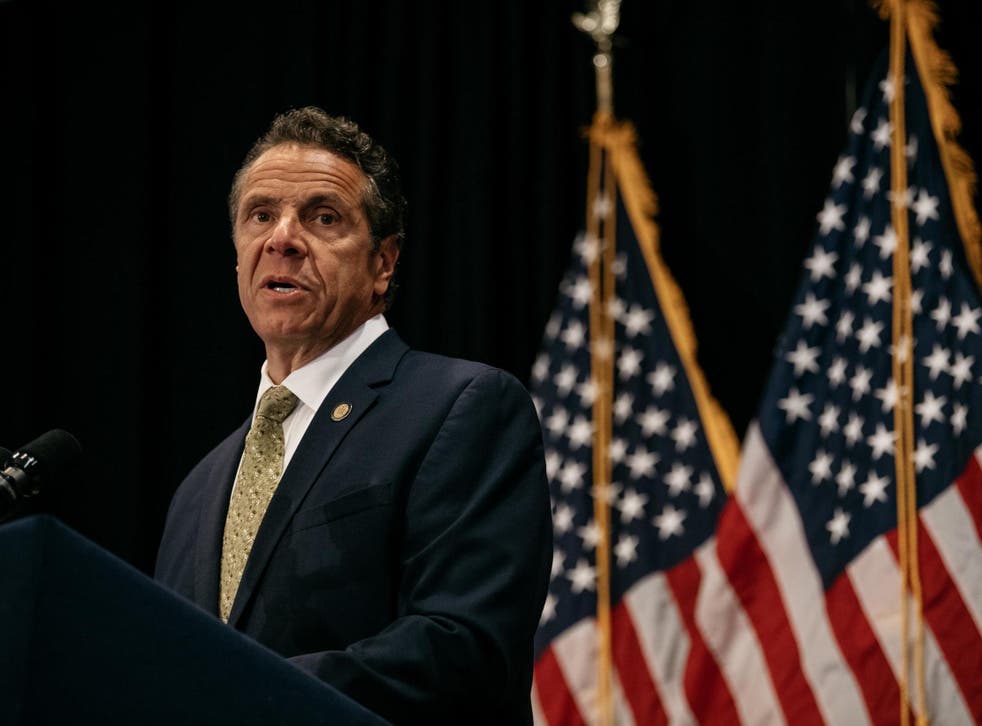 New York Governor Andrew Cuomo will propose a deal to share some state driving records with federal immigration agencies to defuse a row that has shut New Yorkers out of enrolling in so-called 'trusted traveller' programmes such as Global Entry.
Residents of New York state are currently blocked from enrolling or re-enrolling in these programmes, which allow travellers to avoid long border security lines, due to the state's protection of information about immigrants that may be in the US illegally, such as driving records.
The decision was announced by Acting Department of Homeland Security (DHS) Secretary Chad Wolf on Fox News, just hours after President Trump attacked New York's sanctuary city status during his State of the Union address.
Mr Cuomo said in a radio interview that he will meet with Mr Trump on Thursday and propose giving access to New York state driving records, but only those of applicants to trusted traveller programmes, and not access to the whole database.
Individuals applying to Global Entry and other schemes are required to attend a sit-down interview with federal officials and supply documents such as a passport. The governor therefore believes that allowing federal officials access to the driving records of those enrollees on a case-by-case basis is acceptable.
World news in pictures

Show all 50
The state, which filed a lawsuit challenging the ban, says that this is punishment for New York enacting the "Green Light law" in December, which allows immigrants in the country illegally to obtain driving licences, while also barring federal immigration agents from accessing state motor vehicle records.
US Customs and Border Protection (CBP), which patrols the US-Canada border in New York, and US Immigration and Customs Enforcement (ICE), are therefore blocked from obtaining information about a vehicle's owner.
The DHS position is that the new law endangers public safety by making it more difficult for immigration and border agents to confirm an individual's identity and check criminal records or arrest warrants.
More than a dozen other states have passed similar laws allowing non-legal US residents to get a driver's licence.
Mr Cuomo has described the administration's move as "extortion" and countered that immigration officials have access to criminal records from the FBI.
As many as 80,000 New York state residents are currently in the process of applying for the affected programmes and will be denied enrolment. The total number of those affected could rise to 175,000 by the end of the year as renewals are denied.
Register for free to continue reading
Registration is a free and easy way to support our truly independent journalism
By registering, you will also enjoy limited access to Premium articles, exclusive newsletters, commenting, and virtual events with our leading journalists
Already have an account? sign in
Join our new commenting forum
Join thought-provoking conversations, follow other Independent readers and see their replies