As it happened
ended
1615597103
Andrew Cuomo: Schumer joins calls for governor to resign as 30 new women allege abuse and bullying
Follow the latest updates
New York Mayor says Cuomo should resign if allegations proven true
Andrew Cuomo is facing increasing calls to resign as state legislators move forward with plans to impeach the New York governor over sexual assault allegations and the alleged cover-up of Covid deaths in nursing homes.
Alexandria Ocasio-Cortez and Jamaal Bowman joined the growing list of Cuomo's Democratic colleagues turning on the governor after six women came forward with "consistent and highly detailed" accounts, the latest of which was referred to police.
Cuomo has denied any wrongdoing.
"He can no longer serve as governor", said New York City mayor Bill de Blasio.
"The latest report, and the fact that we can talk about how many people have been come forward with accusations. It's not one, it's not two, it's not three, it's not four, it's not five – it's six women who have come forward."
The state's Democratic attorney general, Letitia James, announced an investigation into the sexual assault allegations, which will be headed by a former federal prosecutor and an employment lawyer.
1615566249
Andrew Cuomo news
Hello and welcome to The Independent's rolling coverage of Andrew Cuomo as the New York governor faces calls for resignation and an impeachment push amid multiple scandals.
Justin Vallejo
12 March 2021 16:24
1615566293
AOC calls on Cuomo to quit as New York governor
In a joint statement, New York representatives Alexandria Ocasio-Cortez and Jamaal Bowman have called on Governor Andrew Cuomo to resign.
The lawmakers said that the allegations of sexual assault and harassment against the New York governor were "consistent and highly detailed", and that the latest report being so recent is "alarming" raising concerns for the well-being of administration staff.
In addition, the pair cited the allegations that the Cuomo administration hid data relating to Covid-19 deaths in nursing homes from the public and state legislature.
Ms Ocasio-Cortez tweeted: "After two accounts of sexual assault, four accounts of harassment, the Attorney General's investigation finding the Governor's admin hid nursing home data from the legislature & public, we agree with the 55+ members of the New York State legislature that the Governor must resign."
The Independent's Oliver O'Connell has the breaking news.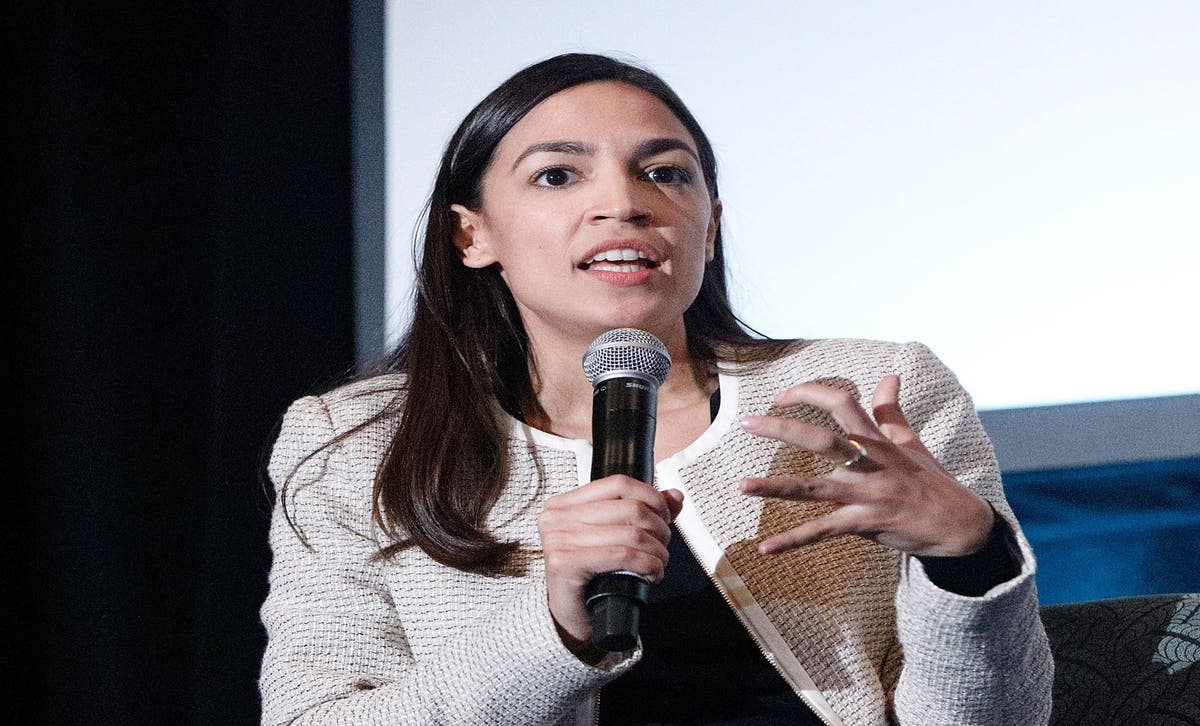 In a joint statement, New York representatives Alexandria Ocasio-Cortez and Jamaal Bowman have called on Governor Andrew Cuomo to resign.
Justin Vallejo
12 March 2021 16:24
1615567433
New York rep Sean Patrick Maloney joins calls for Cuomo to resign
In a statement just posted to Twitter, Maloney said there needs to be a full and fair investigation of the allegations, "but I have made my own judgement".
"The victims of sexual assault concern me more than politics or other narrow considerations, and I believe governor Cuomo must step aside," he said.
Justin Vallejo
12 March 2021 16:43
1615568475
Cuomo aides attempted to discredit accuser, reports
Andrew Cuomo's current aides called former colleagues to discredit another ex-employee accusing the governor, according to The Wall Street Journal.
His office reportedly called six former staffers to get information about Lindsey Boylan after she first came forward with allegations of sexual harassment.
Some told the Journal that they felt the calls, led by the governor's secretary Melissa DeRosa, were an intimidation tactic.
Another ex-aide, Ana Liss, claimed that a Cuomo senior adviser, Rich Azzopardi, called to say how much she accomplished during her time working for the governor, with the conversation ending positively after she said she hadn't connected with Boylan.
Cuomo has denied any wrongdoing, and The Independent has reached out to his office for a response to these specific allegations.
In a response to the Journal, Azzopardi said the calls weren't coordinated by DeRosa and that outreach "happened organically when everyone's phone started to blog up".
"After Ms Boylan's tweets in December, she, and her lawyers and members of the press began reaching out to former members of the Chamber, many of whom never worked with her," he said.
"Those former members of the Chamber called to let various staff people know and convey that they were upset by the outreach. As a result, we proactively reached out to some former colleagues to check in and make sure they had a heads up."
Boylan disputed that characterization on Twitter, saying she didn't have a lawyer and that she hadn't reached out to anyone in December.
Justin Vallejo
12 March 2021 17:01
1615569648
Biden accuser stands with Cuomo accusers
Tara Reade said she stands with Lindsey Boylan and the five other women who have come forward, while calling on Joe Biden to resign over her allegations that have otherwise gone largely ignored as he became president.
"He should resign and Biden too," she said with a new #BidenToo hashtag that seems to be getting some attention online.
Justin Vallejo
12 March 2021 17:20
1615571148
Cuomo top aide Melissa DeRosa comes under increased scrutiny
New York Magazine just dropped some text messages they claim are from the governor's secretary, Melissa DeRossa, that purport to show the administration's "culture of bullying and harassment".
"You're both full of shit and a pretty terrible person," say text messages NY Mag says come from DeRosa to NY State Senator Alessandra Biaggi.
This comes after the WSJ reported Ms DeRosa called former Cuomo staffers as an "intimidation tactic" after women began coming former with accusations of sexual harassment.
Ms DeRosa, remember, told lawmakers recently that the state delayed sharing the full extent of the nursing home death toll over concerns about a Justice Department probe.
Assemblyman Ron Kim alleged that led to a call from Cuomo to threaten to 'destroy' him over the nursing home death scandal, an allegation that an adviser to the governor has denied.
This is what Kim had to say about that, which kicked off this current period of turmoil for the governor.
"Cuomo called me directly on Thursday to threaten my career if I did not cover up for Melissa [DeRosa] and what she said. He tried to pressure me to issue a statement, and it was a very traumatizing experience," Kim told CNN. Cuomo proceeded to tell the assemblyman that "we're in this business together and we don't cross certain lines and he said I hadn't seen his wrath and that he can destroy me," Kim added.
Justin Vallejo
12 March 2021 17:45
1615571641
White House still working with Cuomo, no comment on calls for resignation
Asked if the White House still has faith in Andrew Cuomo, White House press secretary Jen Psaki said the Covid response team will continue to work with the New York governor to implement its pandemic response.
"We have of course watched the news of a number of lawmakers call for that (resignation), but I don't have any additional announcements," Psaki says.
Justin Vallejo
12 March 2021 17:54
1615572380
Cuomo told aides to track down attractive young women he met at parties and offer them jobs, reports
More from NY Mag's Intelligencer story today, accusing Cuomo of telling told staffers track down pretty women he met the night earlier and offer them jobs with his administration.
"Not long after she started, she said, Cuomo's people rented out Dorrian's for a Super Bowl party. At the end of the night, after the bar opened to the public, Cuomo was sitting in the back room talking to a young woman with a dove tattooed on her hand. At a staff meeting the next morning, Kaitlin said, Cuomo asked his aides to find the woman with the dove tattoo and to consider offering her a job. Kaitlin described the uncanny realization that this was likely how it had gone the morning after she'd met him.
"After every public event, Kaitlin sorted through photographs of Cuomo posing with guests, selecting images to which he would append personal notes. She said he always paid special attention to pictures of himself with pretty women. If he didn't like how he looked in them, he would yell at Kaitlin. "I got screamed at for a lot of bad photos".
Justin Vallejo
12 March 2021 18:06
1615573174
Cuomo says colleagues calling for his resignation before knowing the facts, like AOC, are 'reckless'
He also said he's being cancelled because he's an outsider not part of the political club.
Andrew Cuomo is sounding familiar as he rejects calls to resign, saying Democratic colleagues like Alexandria Ocasio-Cortez demanding he step down are doing so for political expediency or bowing to pressure.
"Politicians who don't know a single fact but yet form a conclusion then an opinion are in my opinion reckless and dangerous," he said. The people of New York should not have confidence in a politician who takes a position without knowing any facts or substance. That my friends is politics at its worst."
He added: "Women have a right to come forward and be heard, and I encourage that fully. But I also want to be clear, there is still a question of the truth. I did not do what has been alleged. Period," he said.
Cuomo said he wouldn't speculate about possible motives before speculating that it could be for political expediency or bowing to pressure.
"But I can tell you as a former attorney general who's gone through this situation many times, there are often many motivations for making an allegation and that is why you need to know the facts before you make a decision.
"I am not going to argue this issue in the press, that is not how it's done it is not the way it should be done, serious allegations should be weighed seriously. Right? That's why they are called serious."
Cuomo said the people of New York know the difference between playing politics and "bowing to cancel culture and the truth"
"Part of this is that I'm not part of the political club, and you know what, I'm proud of it," he said.
Justin Vallejo
12 March 2021 18:19
1615574131
'He frequently put his hands on my body': journalist Jessica Bakeman writes first-hand account accusing Andrew Cuomo of inappropriate behaviour
Former Politico reporter Jessica Bakeman wrote an account of a 2014 event in which the New York governor but his hands on her waist, arms around her back, and never let go of her hand as they posed for photos.
Then he turned to me with a mischievous smile on his face, in front of all of my colleagues, and said: "'I sorry. Am I making you uncomfortable? I thought we were going steady'," she wrote.
"I stood there in stunned silence, shocked and humiliated. But, of course, that was the point. I never thought the governor wanted to have sex with me. It wasn't about sex. It was about power."
Cuomo has denied any wrongdoing and has apologied for anyone who felt uncomfortable taking photos with him.
Justin Vallejo
12 March 2021 18:35
Join our new commenting forum
Join thought-provoking conversations, follow other Independent readers and see their replies