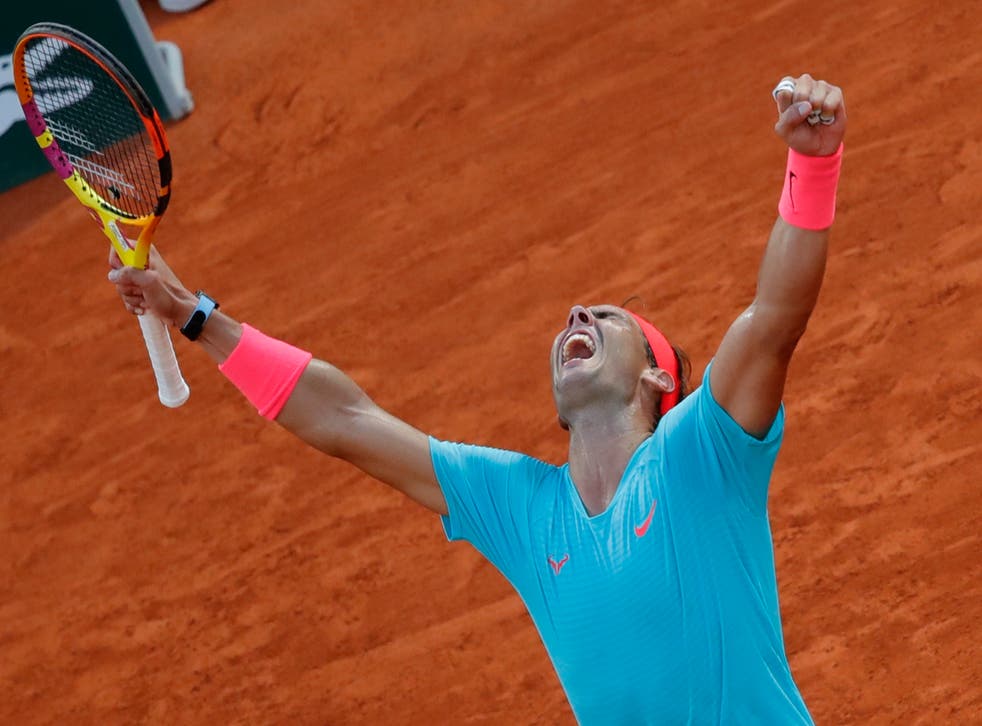 Here are the AP's latest coverage plans, top stories and promotable content. All times EDT. For up-to-the minute information on AP's coverage, visit Coverage Plan at https://newsroom ap.org.
----------------——-
TOP STORIES
-----------------——
AMERICA DISRUPTED-SENIORS — President Donald Trump's campaign has seen an alarming drop in support among older adults in its internal research, according to campaign aides, and that concern is supported by some public polls suggesting Joe Biden could perform better among older people than Hillary Clinton did four years ago. The shift appears to be driven largely by Trump's handling of the coronavirus. Perhaps nowhere is the 2020 election battle more evident than in The Villages, the nation's largest retirement community, located in the all-important swing state of Florida. By Tamara Lush. SENT: 1,980 words, photos, video. A 980-word version also is available.
TROPICAL WEATHER — The morning after Hurricane Delta blew through the besieged Louisiana bayou, residents are checking to see if the Category 2 storm brought more deaths and destruction to communities with mountains of debris and displaced residents from another hurricane six weeks earlier. No deaths from Delta had been reported as of Saturday morning, when the storm weakened to a tropical depression. Forecasters warned of continued flash flood and storm surge danger from parts of Texas to Mississippi. SENT: 940 words, photos, video.
ELECTION 2020-TRUMP — President Donald Trump makes his first public appearance since returning to the White House after his hospitalization for the coronavirus, holding the kind of event that health experts warn against as a potential "superspreader" while the White House refuses to declare that he's longer contagious. Trump is welcoming supporters to the South Lawn for a gathering that marks the return of political activities in the final stretch of the 2020 campaign. By Jonathan Lemire and Aamer Madhani. SENT: 700 words, photos. UPCOMING: 850 words, photos by 4 p.m.
ELECTION 2020-MILITARY — The specter of election chaos in the United States is raising questions about whether voting, vote-counting or the post-vote reaction could become so chaotic that the military would intervene. The answer is yes, but only in an extreme case. By Lolita C. Baldor and Robert Burns. SENT: 960 words, photos.
Find more coverage on the 2020 U.S. Elections featured topic page in AP Newsroom.
VIRUS OUTBREAK — Europe's second wave of coronavirus infections has struck well before flu season even started, with intensive care wards filling up again and bars shutting down. Making matters worse, authorities say, is a widespread case of "COVID-fatigue." Record high daily infections in several eastern European countries and sharp rebounds in the hard-hit west have made clear that Europe never really crushed the COVID-19 curve as hoped, after springtime lockdowns. By Nicole Winfield. SENT: 1,160 words, photos.
SUPREME COURT-BARRETT-DEMOCRATS — Democrats are treading carefully on religious faith as they prepare to question President Donald Trump's Supreme Court nominee, Amy Coney Barrett. Several Democrats on the Senate Judiciary Committee say questions about her Catholic faith would be inappropriate. By Mary Clare Jalonick and Elana Schor. SENT: 990 words, photos. With SUPREME COURT-BARRETT-THINGS TO KNOW — If confirmed by the Senate, she'd be the only justice on the current Supreme Court not to have attended either Harvard or Yale for law school; in a family of nine, she's "better known back home as a room parent, carpool driver and birthday party planner." By Jessica Gresko. SENT: 650 words, photos. .
RACIAL INJUSTICE-REINVESTIGATING THE DEATHS — One man was killed by police a decade ago - after a confrontation touched off by illegal parking. Another was shot to death by cops in 2018, following a mental health crisis that sent him running into the street naked. A third died in 2019 in an encounter with police where he repeated "I can't breathe." The men's families and activists have called on authorities to reopen investigations into their deaths. They are not alone. Around the country protesters have been pushing for prosecutors to take a second look at police killings of Black people. By Denise Lavoie. SENT: 1,800 words, photos, 940-word abridged version. This story is the Sunday Spotlight.
-------------------------------------------—
WHAT WE'RE TALKING ABOUT
—————————————————————-
VIRUS OUTBREAK-CHRIS CHRISTIE — Former New Jersey Gov. Chris Christie says he has been discharged from a New Jersey hospital after a week there following his announcement that he had contracted the coronavirus. SENT: 300 words, photos.
TRAYVON MARTIN-ROAD — A Florida road will be named after Trayvon Martin, the Black teenager whose death by a neighborhood watch volunteer in 2012 catalyzed a movement for racial justice. SENT: 180 words.
ELECTION 2020-SATANIST SHERIFF CANDIDATE — Republicans in one New Hampshire county have nominated a unconventional candidate for sheriff: a self-described satanist whose campaign slogan disparages the police. SENT: 970 words, photos.
------------------------------------------------
MORE ON THE VIRUS OUTBREAK
------------------------------------------------
VIRUS OUTBREAK-WALKING TOURS — For so many Americans, this is a time of being cooped up. There's less interaction with fellow humans and, in many cases, with the landscape itself. COVID-19 and its impact of more than 200,000 Americans dead have kept many away from air travel, cruise ships and crowded beaches. SENT: 850 words, photos.
VIRUS OUTBREAK-CONGRESS — House Speaker Nancy Pelosi is dismissing the latest White House offer in COVID-19 aid talks as "one step forward, two steps back," but said she is still hopeful that progress can be made toward a deal. SENT: 720 words, photos.
VIRUS OUTBREAK-NEW YORK — Gov. Andrew Cuomo says the number of New Yorkers hospitalized with coronavirus is rising as authorities focus on limiting gatherings in COVID-19 hotspots. A judge, meanwhile, refused to block Cuomo's new limitations on religious gatherings. SENT: 440 words, photo.
VIRUS OUTBREAK-ASIA — India's confirmed coronavirus cases are nearing 7 million with another 73,272 reported in the past 24 hours. The Health Ministry on Saturday also reported 926 additional deaths, taking total fatalities to 107,416. SENT: 190 words, photos.
VIRUS-OUTBREAK-CHINA-CORONAVIRUS-CONCERT — China is holding its first classical music festival since the outbreak of the coronavirus pandemic, featuring musicians from the former epicenter of Wuhan in an attempt to aid in the psychological and emotional healing process. SENT: 360 words, photos.
Find more coverage on the Virus Outbreak on the featured topic page in AP Newsroom.
—————————————————
WASHINGTON/POLITICS
—————————————————
ELECTION 2020-MICHIGAN — The arrest of a group of anti-government vigilantes in a kidnapping plot against Gov. Gretchen Whitmer, D-Mich., presents a new twist in the election-year fight for the pivotal state. Some Republicans worry Trump's reaction will hurt him in the state on Election Day. SENT: 800 words, photos.
ELECTION 2020-MAIL-IN VOTING — A federal judge in Pennsylvania threw out a lawsuit filed by President Donald Trump's campaign, dismissing its challenges to the battleground state's poll-watching law and its efforts to limit how mail-in ballots can be collected and which of them can be counted. SENT: 280 words, photo.
ELECTION 2020-BIDEN — Joe Biden is returning to pivotal Pennsylvania for the seventh time since the start of September with a stop in Erie, one of the most populous counties nationally that flipped to Trump in 2016. UPCOMING: 500 words after 5 p.m.
ELECTION 2020-COLORADO SENATE — Colorado's endangered Republican senator Cory Gardner may be a casualty of the party's push to seat a new Supreme Court justice before the election. SENT: 920 words, photos.
ELECTION 2020-FLORIDA — There's no question President Donald Trump will win the Florida Panhandle again this fall, but he needs to run up the score to exceed his 2016 performance and compensate for weakness among older voters and suburbanites elsewhere in the state. SENT: 980 words, photos.
ELECTION 2020-GLANCE — Courts are seeing a flurry of litigation over the election as both major parties jockey for any advantage. SENT: 970 words, photos.
FACT CHECK-WEEK — Sidelined but not silenced, President Donald Trump demonstrated anew this past week he cannot be relied on to give a straight account of the disease. Vice President Mike Pence asserted Trump respects the science on climate change when actually the president mocks it. Democratic Kamala Harris tripped on tax policy while wrongly accusing Trump of dismissing the pandemic as a hoax. By Hope Yen, Calvin Woodward and Ellen Knickmeyer. SENT: 2,900 words, photos. Find AP Fact Checks at https://apnews.com/APFactCheck
———————-
NATIONAL
———————-
POLICE SHOOTING-WISCONSIN-MALL-PROTESTS — Police arrested 28 people during a third straight night of protests over the lack of charges against a suburban Milwaukee police officer who fatally shot a Black teen. SENT: 400 words, photos.
-----------------------------
INTERNATIONAL
-----------------------------
NKOREA-PARTY ANNIVERSARY — North Korean leader Kim Jong Un has warned that his country will "fully mobilize" its nuclear force if threatened as he took center stage at a military parade in which the country unveiled what appeared to be a new intercontinental ballistic missile and other additions to its growing weapons arsenal. SENT: 1,100 words, photos.
ARMENIA-AZERBAIJAN — Armenia and Azerbaijan agreed to a Russia-brokered cease-fire in Nagorno-Karabakh starting Saturday, but immediately accused each other of derailing the deal intended to end the worst outbreak of hostilities in the separatist region in more than a quarter-century. SENT: 1,080 words, photos.
BELARUS-PROTESTS — Belarus' authoritarian president has visited a prison to talk to opposition activists, who have been jailed for protesting his re-election they saw as rigged. SENT: 630 words, photos.
KYRGYZSTAN-PROTESTS — Authorities in Kyrgyzstan have arrested a former president, banned rallies and imposed a curfew in the capital, seeking to end a week of turmoil sparked by a disputed parliamentary election. SENT: 670 words, photos.
NOBEL-PEACE-WFP-2020 — Even before COVID-19 became an issue, World Food Program chief David Beasley was warning global leaders that the world would face the worst humanitarian crisis since World War II in 2020. He says it was because of wars in Syria, Yemen and elsewhere, locust swarms in Africa, frequent natural disasters, and economic crises including in Lebanon, Congo, Sudan and Ethiopia. Then came COVID-19. SENT: 710 words, photos.
MIDEAST-WILDFIRES — State media and officials says wildfires around the Middle East triggered by a heatwave hitting the region have killed three people, forced thousands of people leave their homes and detonated landmines along the Lebanon-Israel border. SENT: 350 words, photos.
INDIA-AFGHANISTAN — Afghanistan's chief peace envoy says India's civil and military leadership support an inclusive, peaceful settlement of the Afghan peace process and that interactions with New Delhi are expected to further deepen in the coming weeks and months. SENT: 850 words, photos.
VATICAN-TEEN BEATIFIED — A 15-year-old Italian computer whiz who died of leukemia in 2006 has moved a step closer to possible sainthood. SENT: 630 words, photos.
MALI-HOSTAGES-FREED — Malian politician Soumaila Cisse says his captors kept him constantly on the move in the inhospitable desert. In an interview with French station TV5 Monde, Cisse described his six months in the hands of al-Qaida-linked militants as "near permanent physical and moral isolation." SENT: 430 words, photos.
UNITED-NATIONS-MODERN-SLAVERY — A new report estimates that 29 million women and girls are victims of modern slavery, exploited by practices including forced labor, forced marriage, debt-bondage and domestic servitude. SENT: 390 words, photo.
LIBYA-MIGRANTS — An international aid group says a Libyan armed group is holding hostage at least 60 migrants, including two dozen children, in "appalling" conditions after abducting them over two weeks ago. SENT: 490 words.
LITHUANIA-ELECTIONS — Lithuanian voters will choose a new parliament Sunday for a nation that has seen a recent surge in COVID-19 cases and whose center-right coalition government has faced strong criticism over soaring virus-related unemployment. SENT: 370 words, photos.
ETHIOPIA-ISRAEL — Israeli Prime Minister Benjamin Netanyahu has told his Ethiopian counterpart that his country has the intention to "immediately" bring over some 2,000 Ethiopian Jews. The announcement came after a phone call with Prime Minister Abiy Ahmed. SENT: 210 words.
COLOMBIA-URIBE'S TROUBLES — Colombia's powerful ex-President Álvaro Uribe has been ordered freed from house arrest while he is investigated for possible witness tampering. SENT: 870 words, photo.
—————————————-
ENTERTAINMENT
—————————————
———————
SPORTS
———————
TEN--FRENCH OPEN — With the poise of a veteran and the shots of a champion, 19-year-old Iga Swiatek wrapped up a dominating run at Roland Garros, grabbing the last six games to beat Sofia Kenin 6-4, 6-1 in Saturday's French Open final. She's the first Polish tennis player to win a Grand Slam singles championship. SENT: 950 words, photos.
--------------------------
HOW TO REACH US
--------------------------
At the Nerve Center, Vincent K. Willis can be reached at 800-845-8450 (ext. 1600). For photos, (ext. 1900). For graphics and interactives, (ext. 7636). Expanded AP content can be obtained from http://newsroom.ap.org. For access to AP Newsroom and other technical issues, contact apcustomersupport(at)ap.org or call 877-836-9477.