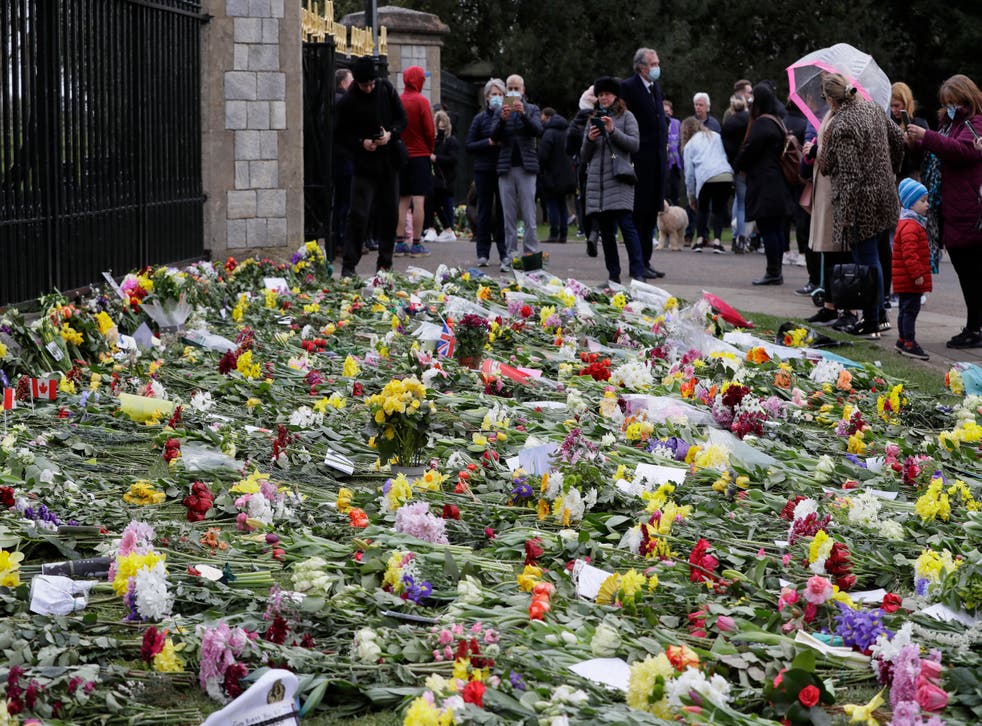 Here are the AP's latest coverage plans, top stories and promotable content. All times EDT. For up-to-the minute information on AP's coverage, visit Coverage Plan at https://newsroom.ap.org.
_____________
TOP STORIES
_____________
IRAN-NUCLEAR — Iran described a blackout at its underground Natanz atomic facility an act of "nuclear terrorism," raising regional tensions as world powers and Tehran continue to negotiate over its tattered nuclear deal. While there was no immediate claim of responsibility, suspicion fell immediately on Israel, where its media nearly uniformly reported that a devastating cyberattack orchestrated by the country caused the blackout. By Jon Gambrell and Ilan Ben Zion. SENT: 950 words, photos. With ISRAEL-UNITED STATES — Defense Secretary Lloyd Austin declares an "enduring and ironclad" American commitment to Israel, reinforcing support at a tense time in Israeli politics and amid questions about the Biden administration's efforts to revive nuclear negotiations with Israel's archenemy, Iran. SENT: 860 words, photos.
BRITAIN-PRINCE-PHILIP-RELIGION — Churches in Britain held services to remember Prince Philip as people of many religions reflected on a man whose gruff exterior hid a strong personal faith and deep curiosity about others' beliefs. By Jill Lawless. SENT: 670 words, photos. With BRITAIN-PRINCE-PHILIP — The death of Prince Philip has left a "huge void" in Queen Elizabeth II's life, their son Prince Andrew said, as Princess Anne paid tribute to her father as "my teacher, my supporter and my critic." SENT: 690 words, photos.
VIRUS-OUTBREAK — April is shaping up to be Brazil's darkest month yet in the pandemic, with hospitals struggling with a crush of patients, deaths on track for record highs and few signs of a reprieve from a troubled vaccination program in Latin America's largest nation. By Diane Jeantet and David Biller. SENT: 1,150 words, photos.
REPUBLICANS-BUSINESS-FRAYING-TIES — The long bond between corporate America and the Republican Party is fraying. After decades of sharing common ground, especially with their mutual belief in low taxes and the need to repeal regulations, the relationship is under increasing pressure as companies take cultural stands and other interests diverge. By Brian Slodysko and Josh Boak. SENT: 1,160 words, photos.
TRUMP-REPUBLICANS — It was supposed to be a unifying weekend for a Republican Party at war with itself over former President Donald Trump's divisive leadership. But Trump himself shattered two days of relative peace in his closing remarks to the GOP's top donors when he insulted the party's Senate leader and his wife, a member of the Trump Cabinet. "We are much better off if we keep focusing on the Democrats. Period," says one prominent Republican. By National Political Writer Steve Peoples. SENT: 940 words, photos.
GEORGE FLOYD-OFFICER TRIAL-NELSON — Like any defense attorney, Eric Nelson has a broad strategy as he questions witnesses at Derek Chauvin's trial in George Floyd's death. Nelson's queries are often aimed at advancing the narrative he wants to plant deep in jurors' minds: that Floyd put himself in danger by taking dangerous drugs that likely contributed to his death or caused it entirely. By Amy Forliti and Doug Glass. SENT: 1,080 words, photos. This is the Monday Spotlight
______________________________
WHAT WE'RE TALKING ABOUT
_______________________________
ST. VINCENT-VOLCANO — More volcanic eruptions on Caribbean island of St. Vincent. SENT: 370 words, photos.
ARMED BARRICADED MAN-HOTEL — Armed man remains barricaded inside Honolulu hotel room. SENT: 310 words, photo.
GERMANY-BUCHENWALD-LIBERATION — Germany's president marked the 76th anniversary of the liberation of the Buchenwald concentration camp by reminding his compatriots of the inconceivable atrocities the Nazis committed there during the Third Reich. SENT: 270 words, photos.
ALLERGIC-REACTION-LAWSUIT-SETTLED — Las Vegas family awarded $29.5M in allergic reaction case. SENT: 260 words.
JUDGE-KILLED — Hit-and-run crash in Florida kills New York federal judge SENT: 470 words, photo.
_________________________________
MORE ON THE VIRUS OUTBREAK
_________________________________
VIRUS OUTBREAK-CHINA-VACCINES — In a rare admission of the weakness of Chinese coronavirus vaccines, the country's top disease control official says their effectiveness is low and the government is considering mixing them to get a boost. SENT: 570 words, photo.
VIRUS-OUTBREAK-EU-VACCINE-MALAISE — COVID-19 has wrought division in the European Union. Lofty hopes that the crisis would encourage a new and tighter bloc to face a common challenge have given way to the reality of division: The pandemic has set member nation against member nation, and many capitals against the EU itself, as symbolized by the disjointed, virtual meetings leaders now hold. SENT: 1,130 words, photos.
VIRUS-OUTBREAK-BRITAIN — Millions of people in Britain will get their first chance in months for haircuts, casual shopping and restaurant meals on Monday, as the government takes the next step on its lockdown-lifting road map. SENT: 400 words, photos.
IMF-MIDEAST — Middle East economies are recovering from the coronavirus pandemic faster than anticipated, largely due to the acceleration of mass inoculation campaigns and an increase in oil prices. But the International Monetary Fund warns that an uneven vaccine distribution would derail the region's rebound, as the prospects of rich and poor countries diverge. SENT: 940 words, photo.
VIRUS OUTBREAK-THAILAND — Thailand's Health Ministry warned that restrictions may need to be tightened to slow the spread of a fresh coronavirus wave, as the country hit a daily record for new cases. SENT: 600 words, photo.
________________________
WASHINGTON/POLITICS
________________________
BATTERY SETTLEMENT — Two big South Korean electric vehicle battery makers have settled a long-running trade dispute that will allow one company to move ahead with plans to manufacture batteries in Georgia. The agreement ends the need for President Joe Biden to intervene in a case closely watched for its implications on his clean-energy agenda. SENT: 630 words, photos.
_________________
INTERNATIONAL
_________________
JORDAN — Jordan's Prince Hamzah made his first public appearance since he was placed under house arrest last week, reciting Quranic verses together with King Abdullah II at the graves of their forefathers. The gesture appeared to be an attempted show of unity on a major Jordanian holiday. SENT: 840 words, photos.
UKRAINE-FIGHTING — The Ukrainian military says a soldier was killed and another seriously wounded in artillery fire from Russia-backed separatist rebels, as hostilities rise sharply in the country's east. SENT: 170 words, photo.
EGYPT-ME TOO — An Egyptian court convicted a former student at an elite university of attempted rape and drug possession, sentencing him to eight years imprisonment atop a previous punishment for other sexual misconduct convictions. SENT: 370 words.
ELECTIONS-ECUADOR-PERU — Ecuador and Peru were choosing new presidents under strict public health measures prompted by the coronavirus pandemic, which has recently strengthened in the neighboring South American nations. SENT: 560 words, photos.
BENIN-ELECTION — Benin's voters cast ballots in a presidential election that has been marred by violent demonstrations as incumbent leader Patrice Talon ran for a second term despite once pledging he would not. SENT: 410 words.
CHAD-ELECTION — Chadian President Idriss Deby Itno was widely expected to win re-election, extending his three-decade-long rule in this central African nation after three top opposition politicians chose not to take part in the vote. SENT: 470 words, photos.
KASHMIR-VIOLENCE — Government forces killed five suspected rebels in two gunfights in Indian-controlled Kashmir, including a teenager, police said Sunday. A former police officer was also killed by unknown gunmen in a separate attack in the disputed Himalayan region. SENT: 410 words, photos.
EGYPT-TRAIN WRECK — Egyptian prosecutors say they found that gross negligence by railway employees was behind a deadly train crash that killed 18 people last month. SENT: 300 words, photo.
SPAIN-MIGRANTS — Spanish authorities have recovered the bodies of four migrants from a boat along with 19 survivors who taken the treacherous route from West Africa to the Canary Islands. SENT: 170 words, photo.
UGANDA-TANZANIA-OIL — Uganda, Tanzania and French oil company Total signed agreements on building a heated pipeline to carry crude oil from western Uganda to the Indian Ocean coast. Construction of the pipeline, which would be the world's longest at 897 miles, is expected to begin this year. SENT: 630 words.
RWANDA-NEW-BOOK — The new book "Do Not Disturb" by British author Michela Wrong questions why some in the international community continue to praise Rwandan President Paul Kagame despite repression in his central African country where he could rule until 2034. ENT: 850 words, photos.
__________
NATIONAL
__________
ABORTION-TELEMEDICINE — About 40% of all abortions in the U.S. are now done through medication — rather than surgery — and that option has become all the more pivotal during the COVID-19 pandemic. Abortion opponents, worried the method will become increasingly prevalent, are pushing legislation in several Republican-led states to restrict it and in some cases, ban providers from prescribing abortion medication via telemedicine. SENT: 1,080 words, photos.
LAS-VEGAS-CONSERVATION — A desert city built on a reputation for excess and indulgence wants to become a model for restraint and conservation with a first-in-the-nation policy banning "nonfunctional turf" — grass that nobody walks on. SENT: 950 words, photos.
_____________________
ARTS/ENTERTAINMENT
_____________________
FILM-DIRECTORS-GUILD-AWARDS — Chloé Zhao's "Nomadland" continued its tour of dominance through awards season when Zhao took top honors at the 73rd annual Directors Guild Association Awards. SENT: 360 words, photos.
BRITAIN-FILM-AWARDS — British teen drama "Rocks" and American gig-economy Western "Nomadland" lead the race for the British Academy Film Awards, which are being handed out during a pandemic-curbed ceremony. SENT: 620 words, photos. UPCOMING: Developing; show begins at 2 p.m.
________
SPORTS
________
GLF--MASTERS — Hideki Matsuyama takes a four-shot lead into the final round of the Masters as he tries to become the first Japanese player to win a major. UPCOMING: 800 words, photos by 9 p.m. With GLF--MASTERS-RUNNER-UP, GLF--MASTERS-THE LATEST, GLF--MASTERS-NOTBOOK, GLF--MASTERS-GLANCE (upcoming)
___________________
HOW TO REACH US
___________________
The Nerve Center's Dave Clark can be reached at 800-845-8450 (ext. 1600). For photos, ext. 1900. For graphics and interactives, ext. 7636. Expanded AP content can be obtained from http://newsroom.ap.org. For access to AP Newsroom and other technical issues, contact apcustomersupport(at)ap.org or call 877-836-9477.