Bernie Sanders beats Hillary Clinton in stunning Michigan victory to keep presidential hopes alive
The Vermont senator had been as many as 30 points behind Hillary Clinton going into the vote
Andrew Buncombe
New York
Wednesday 09 March 2016 06:32 Comments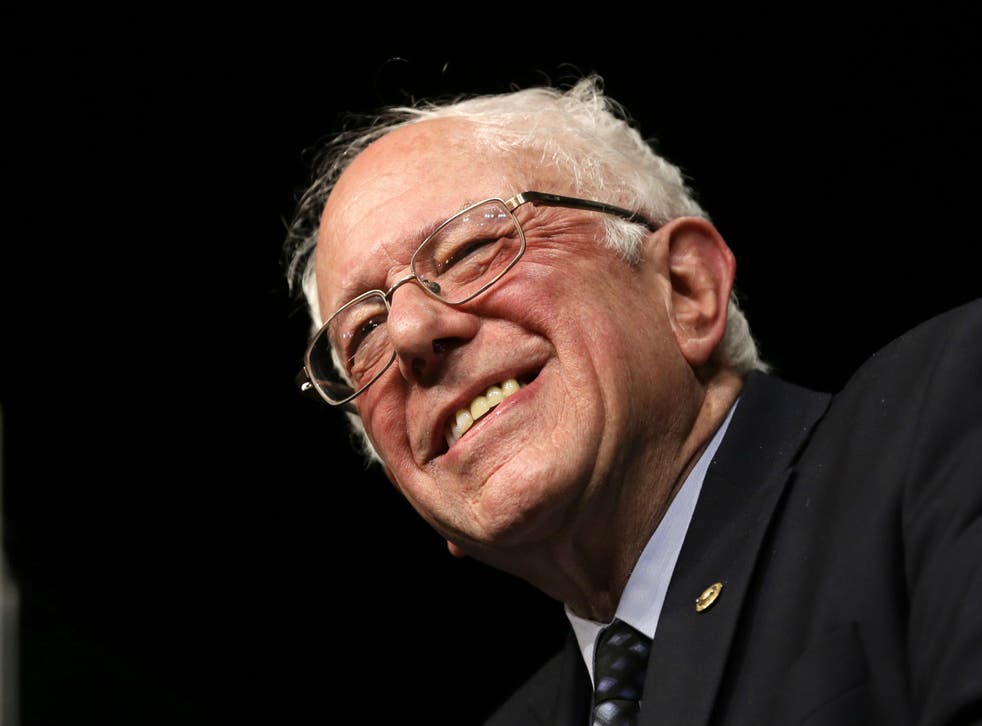 Bernie Sanders pulled off a stunning, surprise victory in Michigan - making up more than 30 points in the polls and energising his campaign with a new lease of life.
"I just want to thank the people of Michigan. We have repudiated the polls that said we were 25 points behind, we repudiated the pundits who said we were dead," he said, speaking in Florida.
"Tonight means that the Bernie Sanders campaign, the people's revolution, is strong in every part of the country."
Going into Tuesday's night's contest in Michigan, which carries 130 Democratic delegates, the Vermont senator had been running as far as 30 points behind Ms Clinton in some polls.
But after a debate on Sunday night in which comments made by Ms Clinton may have backfired, and after making a strident effort to eat into the African American vote that normally turns out for the former secretary of state, Mr Sanders was able to claim a genuine upset.
In pictures: US Elections 2016

Show all 15
Ms Clinton did not suffer an appalling night. Indeed, she won in Mississippi, beating Mr Sanders by as much as 80 points to 20, and she will collect almost half of the delegates from Michigan.
But she had been hoping that after a strong showing in last week's Super Tuesday's contests and the steady growth of her delegate count, that she was set to seal the deal as the party's nominee. On Tuesday night, Mr Sanders ensured that did not happen.
Sanders talks Flint water crisis during Michigan rally
With more than 95 per cent of precincts having reported, Mr Sanders led Ms Clinton 50-48
In a statement issued after his win, he said: "We came from 30 points down in Michigan and we're seeing the same kind of come-from-behind momentum all across America.
"Not only is Michigan the gateway to the rest of the industrial Midwest, the results there show that we are a national campaign. We already have won in the Midwest, New England and the Great Plains and as more people get to know more about who we are and what our views are we're going to do very well."
Ms Clinton had entered the night with a 196-delegate lead over Sanders based on primaries and caucuses alone. Her win in Mississippi evened out his slight win over her in Michigan.
Once super-delegates are included, her lead becomes even bigger, with at least 1,214 to Mr Sanders 566.
"We are better than what we are being offered by the Republicans," Ms Clinton declared.
But Mr Sanders, preparing for another debate on Wednesday night with Ms Clinton, will take heart from his small streak of wins going into a pivotal batch of delegate-rich contests next week.
Since Super Tuesday, Sanders has now won four of the last six states holding contests. Next week, Democratic voters head to the polls in Ohio, Illinois, Missouri, North Carolina and Florida. In all, 691 delegates will be at stake.
Crucially, for his supporters, he is still fighting.
Register for free to continue reading
Registration is a free and easy way to support our truly independent journalism
By registering, you will also enjoy limited access to Premium articles, exclusive newsletters, commenting, and virtual events with our leading journalists
Already have an account? sign in
Join our new commenting forum
Join thought-provoking conversations, follow other Independent readers and see their replies