Bernie Sanders says Donald Trump is a pathological liar
Mr Sanders resonded after Mr Trump claimed he had sent his supporters to disrupt a rally in Chicago
Andrew Buncombe
New York
Monday 14 March 2016 14:19 Comments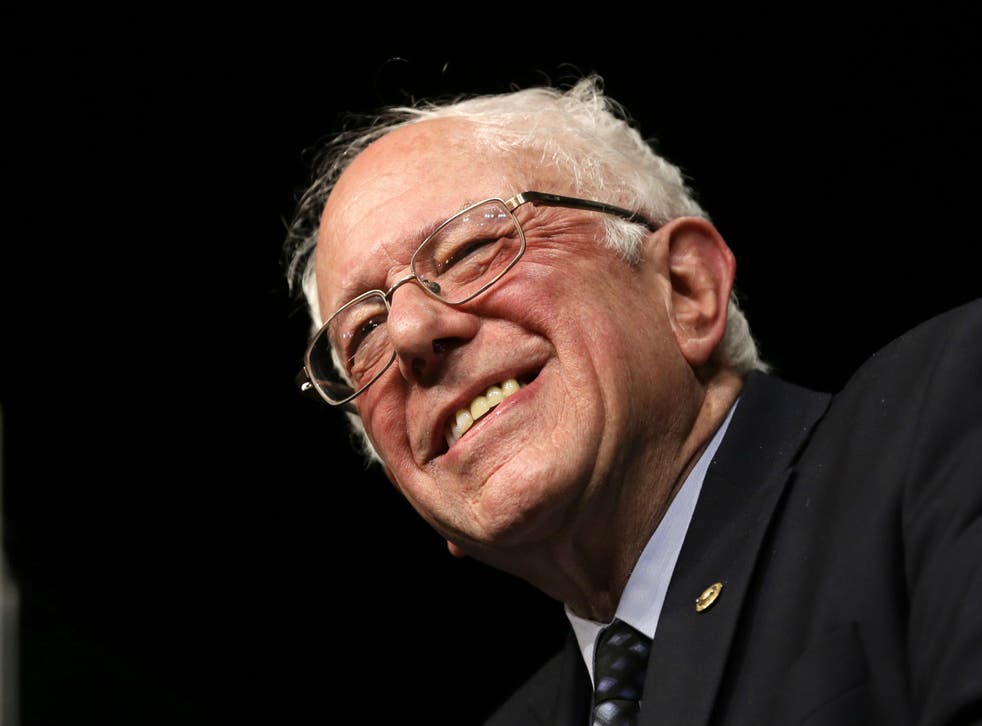 It was short, simple and utterly to the point.
After Donald Trump took to social media to threaten to dispatch his supporters to flood the rallies of Bernie Sanders, the Vermont senator was quick to respond in kind.
"Send them," he said. "They deserve to see what a real honest politician sounds like."
The message, posted on Mr Sanders' campaign's official twitter feed, came as the two men exchanged accusations in the aftermath of clashes at a rally organised by Mr Trump in Chicago on Friday night. Mr Trump ultimately decided to cancel the event amid security concerns.
Almost immediately, Mr Trump blamed Mr Sanders for the disruptions, saying that he had sent his own supporters to disrupt the event. In a threat to the Democratic contender, Mr Trump said Mr Sander was lying when he said his supporters had not been ordered to attend the event.
"Be careful Bernie, or my supporters will go to yours," he said on Twitter.
Mr Sanders' campaign responded with its own tweet, since deleted, but the Vermont senator followed up by issuing a statement in which he called Mr Trump a "pathological liar".
Donald Trump's most controversial quotes

Show all 14
"Obviously, while I appreciate that we had supporters at Trump's rally in Chicago, our campaign did not organise the protests," he said.
"What caused the protests at Trump's rally is a candidate that has promoted hatred and division against Latinos, Muslims, women, and people with disabilities, and his birther attacks against the legitimacy of President Obama."
He added: "What Donald Trump must do now is stop provoking violence and make it clear to his supporters that people who attend his rallies or protest should not be assaulted, should not be punched, should not be kicked. In America people have a right to attend a political rally without fear of physical harm."
The increasingly heated atmosphere in the campaign comes as the six remaining candidates prepare for five primary contests on Tuesday that could help decide who becomes each party's nominee. The six are contesting in Florida and Ohio, where the delegates are given on a winner-takes-all, and Missouri, North Carolina and Illinois, where delegates are awarded on a proportional basis.
Register for free to continue reading
Registration is a free and easy way to support our truly independent journalism
By registering, you will also enjoy limited access to Premium articles, exclusive newsletters, commenting, and virtual events with our leading journalists
Already have an account? sign in
Join our new commenting forum
Join thought-provoking conversations, follow other Independent readers and see their replies