Donald Trump won election because Democrats rigged system to have Clinton beat Bernie Sanders, says WikiLeaks
Leaked emails show that people at the top of the Democrat Party appeared to be helping Ms Clinton at the expense of her rivals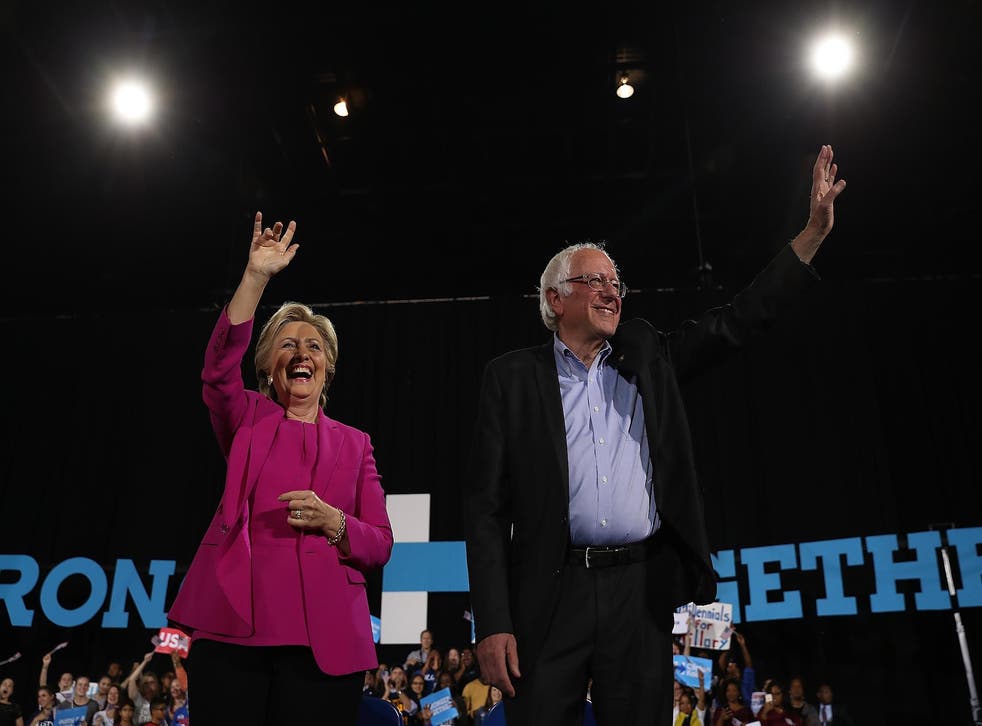 Bernie Sanders could have won the presidential election but the Democrats stopped him from doing so, WikiLeaks has suggested.
The whistleblowing agency has claimed that the Democrat leadership conspired to make sure that Hillary Clinton won the primary and became the party's candidate. In doing so it picked a weaker leader and in so doing lost the election, WikiLeaks has suggested.
The suggestion follows the same one made by others, that Bernie Sanders would have been able to more easily take on the Trump campaign and potentially win the election.
WikiLeaks' discussion of "biasing its internal electoral market" appears to be a reference to the allegations that people at the top of the Democrat party backed Ms Clinton in the primaries, and so helped her go on to win the nomination. It was leaked emails from WikiLeaks that led to party chairwoman Debbie Wasserman Schultz resigning in July, after being forced to step aside because of the emails.
Bernie Sanders was right that he was the only one to beat Trump
The embarrassing cache of messages showed that Ms Wasserman Schultz and other officials appeared to be leading co-ordinated efforts to have Ms Clinton elected. She stepped down after the site published those messages and it became clear that the process may not have been as open and fair as had been claimed.
US Presidential election: key moments in pictures

Show all 12
By helping Ms Clinton to win, the party "defeated the purpose of running a primary", suggested the WikiLeaks account – which is thought to be run by Julian Assange.
Join our new commenting forum
Join thought-provoking conversations, follow other Independent readers and see their replies