Bernie Sanders would have won the election if he had got Democratic nomination, says Trump pollster
'There's no question that if it had been anybody other than Clinton or anybody other than Trump, that race would not have been as close as it was either way'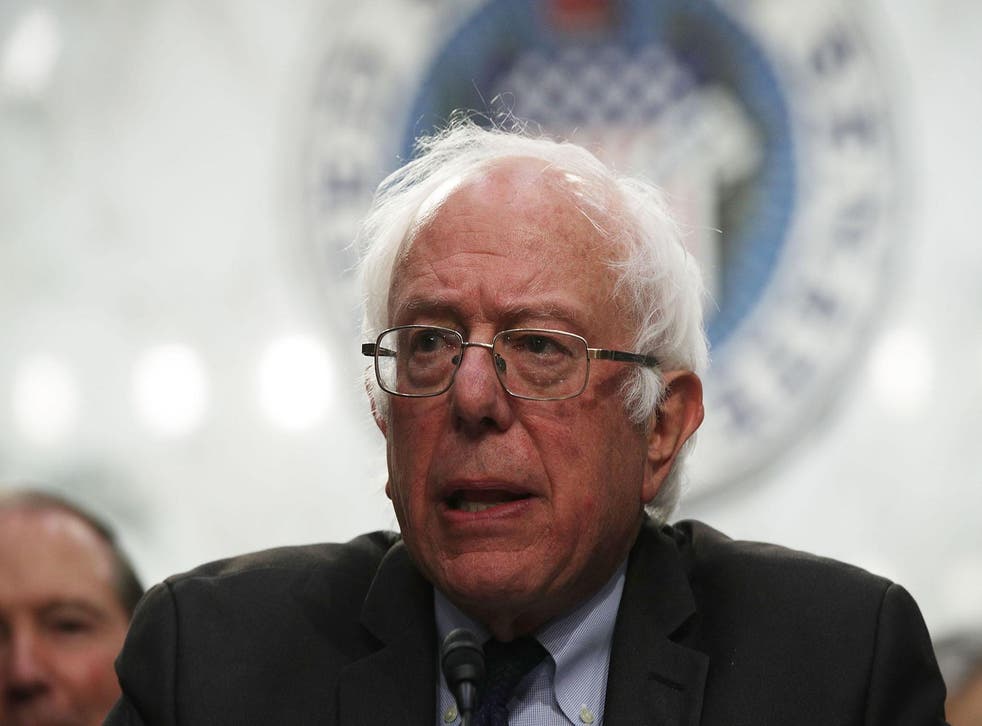 Bernie Sanders would have won the presidential election if he had received the Democratic nomination, Donald Trump's personal pollster has claimed.
Tony Fabrizio said he believed that if Hillary Clinton had not run, or if someone else had received the Republican nomination, the result would not have gone in his party's favour.
"There's no question that if it had been anybody other than Clinton or anybody other than Trump, that race would not have been as close as it was either way. It would not have been," he told a Harvard University Institute of Politics event, according to The Hill.
When asked what the result would have been if Mr Sanders had run against Mr Trump, he said: "I think Sanders beats Trump."
He added: "I think Sanders would have had the ability to reach a lot of the less than college-educated, low-income white voters."
It comes after it was revealed Ms Clinton blames Mr Sanders for causing "lasting damage" to her campaign.
According to excerpts of her new book, What Happened, Ms Clinton said Mr Sanders paved the way for Mr Trump's "Crooked Hillary" slogan by launching repeated attacks on her character.
World news in pictures

Show all 50
The independent senator had challenged Ms Clinton for the Democratic nomination but she said her opponent was forced to "resort to innuendo and impugning my character" because they "agreed on so much".
Mr Sanders responded to the criticism, telling Stephen Colbert's 'The Late Show': "We have got to stand together against Trump's efforts to divide us up."
He added: "Secretary Clinton ran against the most unpopular candidate in this history of this country and she still lost.
"But our job now is not to go backwards, it is to go forwards."
Join our new commenting forum
Join thought-provoking conversations, follow other Independent readers and see their replies