Biden cancels plan to take train to inauguration amid security fears
Mr Biden has long been bridging his life at home and his job in politics, using the Amtrak train, earning the nickname 'Amtrak Joe'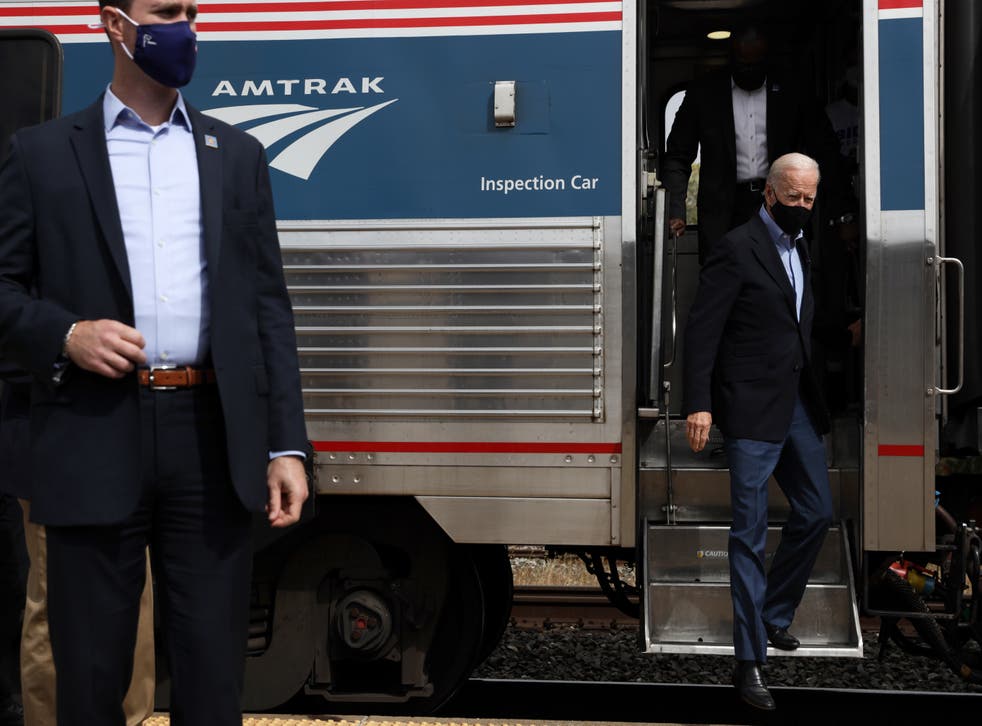 President-elect Joe Biden will be dropping his plan to take an Amtrak train to Washington, his favourite mode of transport in a career spanning three decades, amidst fears of violence on inauguration day in the wake of the US Capitol riots last week. 
Mr Biden had originally decided to take the 90-minute train ride from his hometown of Wilmington, Delaware, to the Union Station in Washington, but the plan had to be cancelled in view of potential threats in the Capitol and across the country in the lead-up to his inauguration on 20 January, reported CNN. 
Security has been ramped up considerably after supporters of president Donald Trump breached the Capitol on 6 January, leaving at least five people dead in the ensuing clash. 
While the incoming president had earlier instructed the team to move ahead with the plan, including him taking the Amtrak train, but FBI over the weekend reportedly briefed the transition team about plans of armed protests at all 50 state capitals and in Washington, reported the Associated Press.
Mr Biden has long been bridging his life at home and his job in politics, using the Amtrak train, earning the nickname "Amtrak Joe". He preferred the rail service for decades as a senator, as he regularly commuted between Washington and Delaware to take care of his young sons after his wife and young daughter died in a car accident in 1972. 
Mr Biden also received a briefing from FBI officials, secret service and his national security on Wednesday about the other potential threat, following which his transition team issued a statement saying, "In the week since the attack on Congress by a mob that included domestic terrorists and violent extremists, the nation has continued to learn more about the threat to our democracy and about the potential for additional violence in the coming days, both in the National Capital Region and in cities across the country."
"This is a challenge that the President-elect and his team take incredibly seriously," the statement said.
Register for free to continue reading
Registration is a free and easy way to support our truly independent journalism
By registering, you will also enjoy limited access to Premium articles, exclusive newsletters, commenting, and virtual events with our leading journalists
Already have an account? sign in
Register for free to continue reading
Registration is a free and easy way to support our truly independent journalism
By registering, you will also enjoy limited access to Premium articles, exclusive newsletters, commenting, and virtual events with our leading journalists
Already have an account? sign in
Join our new commenting forum
Join thought-provoking conversations, follow other Independent readers and see their replies