British publicist who arranged Donald Trump Jr's meeting with Russian lawyer breaks silence on collusion claims
'I should have listened to that little voice in my head... I remember specifically saying, you know, we probably shouldn't get involved in this'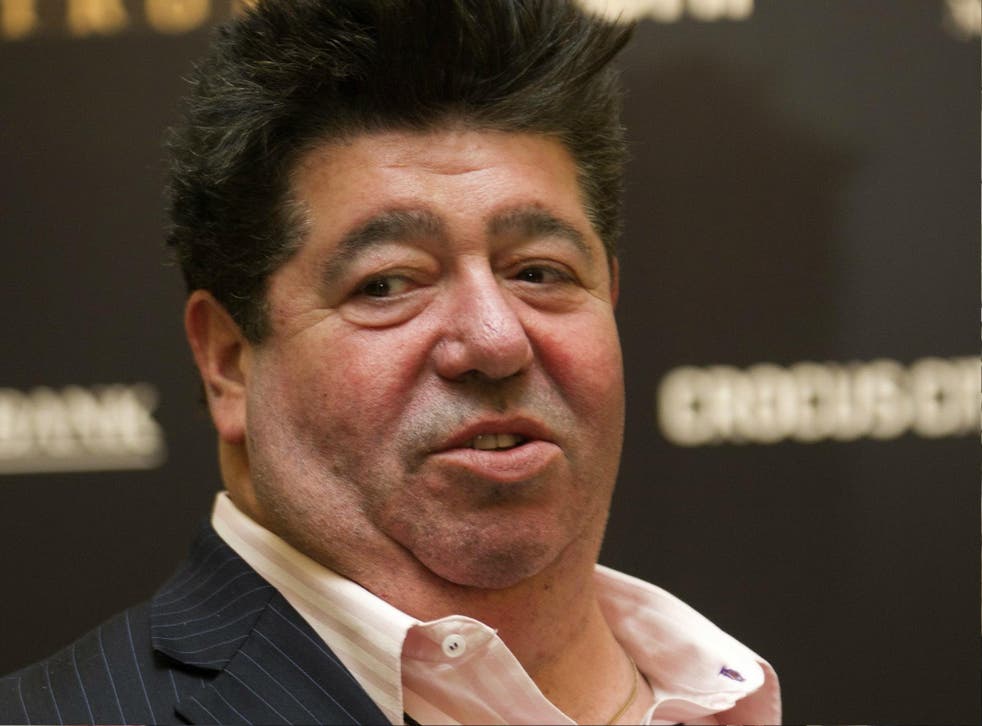 The British music publicist who arranged a meeting between Donald Trump's inner circle and a Russian lawyer who claimed to have damaging information on Hillary Clinton has insisted he was a merely "useful idiot" who became inadvertently embroiled in the scandal.
Rob Goldstone has agreed to be questioned by Special Counsel Robert Mueller about the meeting, which is at the heart of a probe into alleged collusion between Mr Trump presidential campaign and the Kremlin.
The publicist emailed the US leader's son, Donald Trump Jr, last year offering "official" Russian documents he claimed would "incriminate" Hillary Clinton and "be very useful to your father".
He was acting on behalf of his client Emin Agalarov, an Azerbaijani-Russian pop star whose oligarch father wanted to make contact with Mr Trump.
Mr Trump Jr quickly replied: "If it's what you say it is, I love it."
The exchange was forwarded to Mr Trump's son -in-law and senior adviser Jared Kushner and his then campaign manager Paul Manafort. Both joined Mr Trump Jr at a subsequent meeting with a Russian delegation that included Natalia Veselnitskaya, a lawyer with links to the Kremlin, on 9 June last year.
Mr Goldstone, a former journalist, fled his New York home for the Far East shortly after the emails were published online in July this year, bringing intense new scrutiny on claims of collusion between Mr Trump's campaign and Moscow.
Trump-Russia investigation: who has been charged in the Mueller probe
In his first interview since the scandal erupted, Mr Goldstone said he regretted his involvement but insisted he had merely been a "useful idiot".
"I never thought in a million years that an email I wrote to [Donald Trump Jr]... would be examined by the world many times over," he told The Sunday Times. "I should have listened to that little voice in my head. I remember specifically saying to Emin: you know, we probably shouldn't get involved in this."
He said the meeting at Trump Tower ended inconclusively, adding he believed the Russians used the promise of dirt on Ms Clinton as a "pretext" to lobby the Trump campaign on unrelated issues.
The biggest names involved in the Trump-Russia investigation

Show all 17
Mr Goldstone claimed he "puffed up" the wording of his emails to Mr Trump Jr to secure the meeting.
"If I'm guilty of anything, and I hate the word guilty, it's hyping the message and going the extra mile for my clients," the publicist added
Protester throws Russian flags at president shouting "Trump is treason! Trump is treason!"
The said he did not know of any other collusion between Moscow and Mr Trump's campaign "but I'm sure I wasn't part of it".
Mr Goldstone has accepted an invitation to meet Mr Mueller's investigation team. He said: "I want to share what I know... I'm keen to talk to [the justice department] and put my recollection of events in the public record."
Join our new commenting forum
Join thought-provoking conversations, follow other Independent readers and see their replies