Canada's opinion of US reaches record 35-year low after election of Donald Trump
The US president's anti-immigration stance seems to be the reason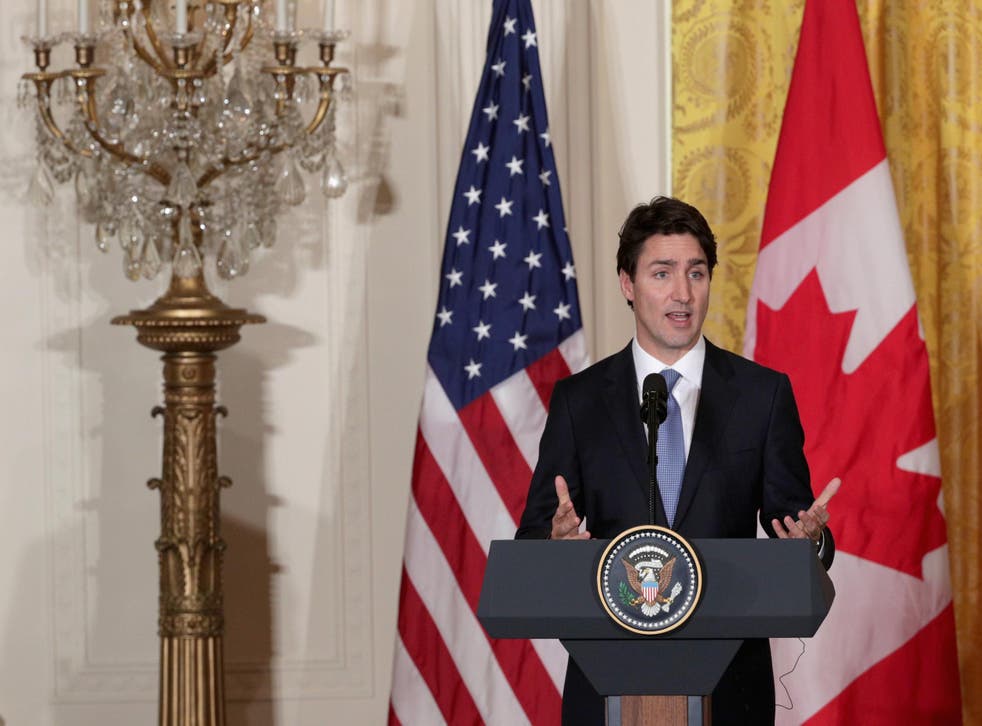 Canadians' view on the US have changed for the worse since the election of Donald Trump, according to a new survey.
Fewer than half of those surveyed have a "favourable view" of the US, the lowest in the 35 years the survey has been asking the question about the US-Canada relationship.
The survey was a follow up to a similar one conducted in October 2016 ahead of the US election.
In addition, nearly 20 per cent of survey respondents said they were changing travel plans that included the US. They cited the political climate as a primary reason for doing so.
About eight per cent were considering changing travel plans as well.
The survey of 2,000 people was conducted by Environics Institute for Survey Research and released to the Globe and Mail newspaper.
Part of the issue seems to be tied to Mr Trump's anti-immigrant stance. He has issued two versions of a travel ban on people entering the US from several Muslim majority countries.
One of his most vocal campaign promises was to build a wall on the nearly 2,000 mile (3,218 km) border with Mexico in an effort to stem illegal immigration.
New York City bodegas strike to protest Trump's travel ban

Show all 27
He has also threatened to cut off federal funding to sanctuary cities in the US who have said they would not pursue arrest and deportation of undocumented immigrants within their borders.
District and federal judges have struck down many of these attempted reforms, but Mr Trump's actions and repeated rhetoric appear to have an impact on Canadian public view of their neighbors.
Almost eight in ten respondents said immigration has a positive impact on their country, a number that has not changed much in the last 15 years.
Six in ten feel there is not too much immigration into their country, bucking the trend toward isolationism and anti-immigration in the US, UK, and France. This is the highest level in nine years.
The survey also comes after the country accepted over 40,000 Syrian refugees as well.
However the survey also shows geographical differences in attitudes towards immigration, with the economically struggling province of Alberta having a less favourable view towards it.
Also just over half of the respondents felt "too many immigrants are not adopting Canadian values," according to Globe and Mail reports.
Join our new commenting forum
Join thought-provoking conversations, follow other Independent readers and see their replies