Paul Ryan says Trump is 'new at this' to explain President pressuring Comey to drop investigation
According to the former FBI Director, the President repeatedly asked him for 'loyalty'
Mythili Sampathkumar
New York
Thursday 08 June 2017 18:59 Comments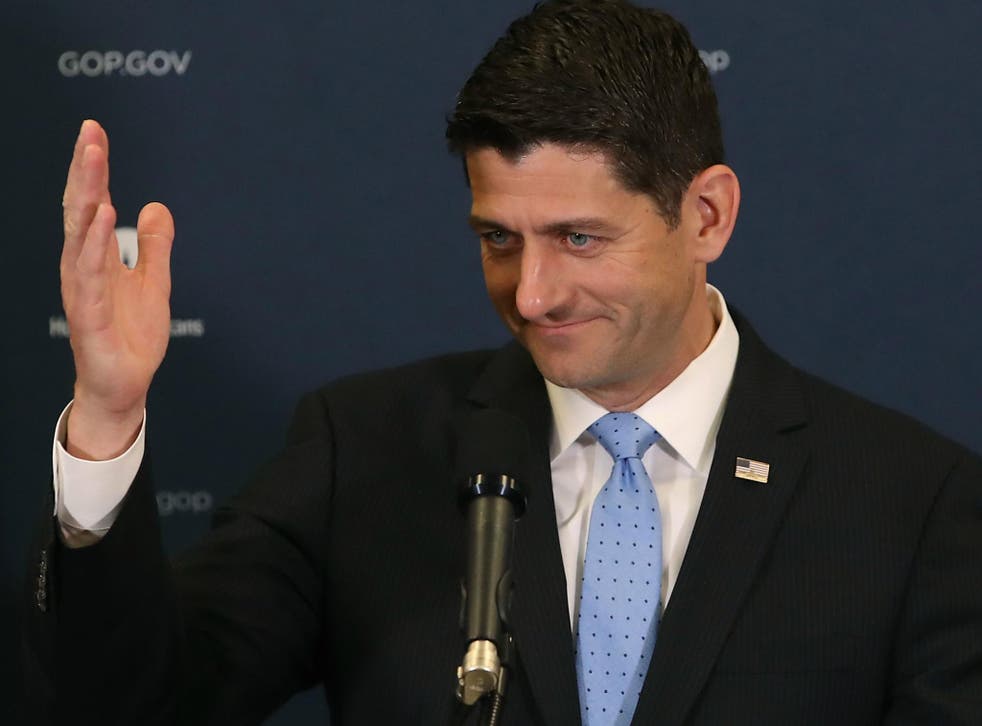 House Speaker Paul Ryan has tried to explain away Donald Trump's behaviour towards former FBI Director James Comey by saying that the President is "new at this, new to government".
Mr Comey has given testimony in front of the Senate Intelligence Committee, discussed conversations between he and Mr Trump during which the President asked Mr Comey for "loyalty".
According to Mr Ryan, Mr Trump is "not steeped in the long-running protocols" of communication between the Department of Justice (DOJ), FBI, and the White House - which may excuse such behaviour.
Mr Comey testified that he feels he was fired on 9 May due to the bureau's investigation into alleged ties between Russia and the Trump campaign team, as part of a wider investigation into Russian meddling in the presidential election.
The former FBI Director said his "common sense" said that it made him feel as if Mr Trump was "looking for something in exchange for granting my request to stay in the job" of FBI Director.
Mr Ryan did not comment on whether any legal boundaries were crossed by Mr Trump or if the president obstructed justice by asking Mr Comey to "let it go" with regards to the FBI investigation into former National Security Advisor Mike Flynn's possible ties to Russia.
He did acknowledge that "of there needs to be a degree of independence between the FBI, DOJ, and White House...and a line of communication established".
"He's learning as he goes," said Mr Ryan.
The Speaker repeatedly said Mr Comey's ongoing testimony was a way for people to "now realise why the President was so frustrated" about questions on whether he personally was under investigation by the FBI.
"When the FBI Director tells him on three different occasions, that he's not under investigation yet the speculation swirls around the political system that he is - that's frustrating," said Mr Ryan.
He said that thinks Mr Comey's testimony now makes this a "he said, he said" situation.
Mr Ryan said he does not believe House Republicans would call for impeachment if the President was a Democrat.
Register for free to continue reading
Registration is a free and easy way to support our truly independent journalism
By registering, you will also enjoy limited access to Premium articles, exclusive newsletters, commenting, and virtual events with our leading journalists
Already have an account? sign in
Join our new commenting forum
Join thought-provoking conversations, follow other Independent readers and see their replies