CPAC 2018: Far-right politician Marion Maréchal-Le Pen to address conservative conference after Mike Pence
Moderate Republicans express concern at far right leader's invite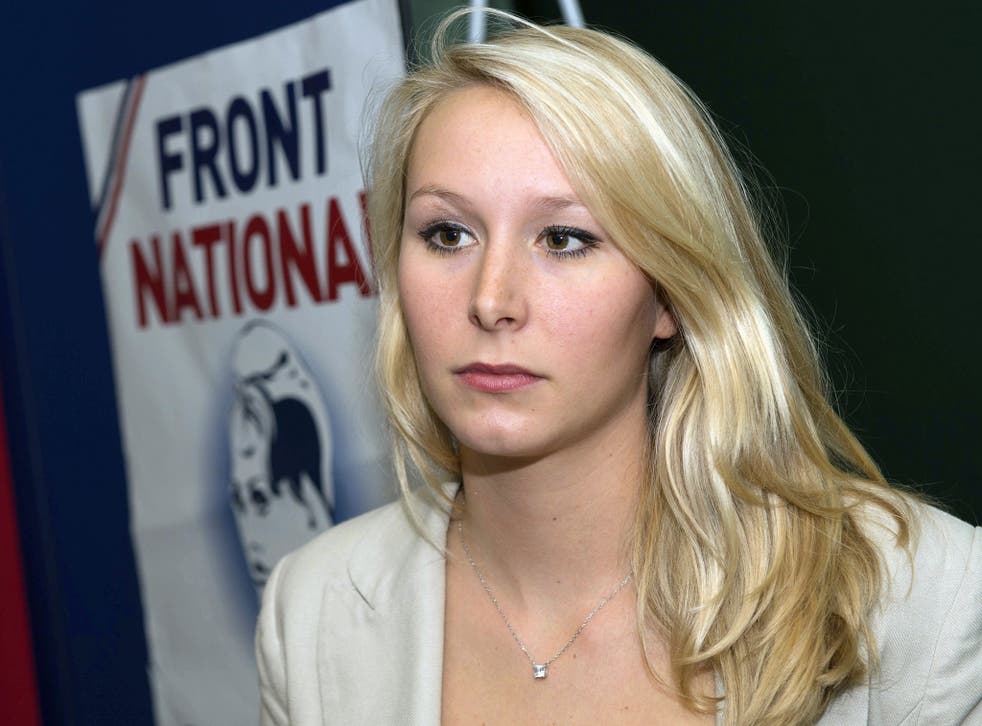 The niece of French far right leader Marine Le Pen has been invited to address American Republicans at an annual Conservative conference in Washington.
Marion Marechal-Le Pen will take to the stage shortly after Vice President Mike Pence at this year's Conservative Political Action Conference,
President Donald Trump will also speak at the convention and former UKIP leader Nigel Farage will be in attendance.
Ms Marechal-Le Pen's presence has nonetheless sparked divisions, with some moderate Republicans cautious about associating with a far-right figure.
Breitbart editor Raheem Kassam wrote on Twitter: "Brilliant that Marion Marechal-Le Pen is speaking at CPAC. Even more amazing that the RINOs (Republican In Name Only) are *FREAKING OUT*."
Matt Schlapp, the head of the American Conservative Union, which organises CPAC, also defended her invitation, calling her "a classical liberal, a conservative."
​The former youth star of the French far-right, and granddaughter of Front National founder Jean-Marie Le Pen, is known for being more religious and socially conservative than her aunt.
World news in pictures

Show all 50
The 27-year-old has also been billed by many as a potential future leader of the Front National party, which her aunt still heads.
After Ms Le Pen's election defeat to Emmanuel Macron, Ms Marechal-Le Pen announced she would take a break from politics "for personal and political reasons".
Her speech at CPAC thought to be her first public appearance since.
Join our new commenting forum
Join thought-provoking conversations, follow other Independent readers and see their replies