'People love cruising': Carnival boss insists cruises will be more popular than ever after coronavirus
The CEO of the Princess Diamond's parent company argued that cruise ships were safe and would see demand when the coronavirus pandemic ends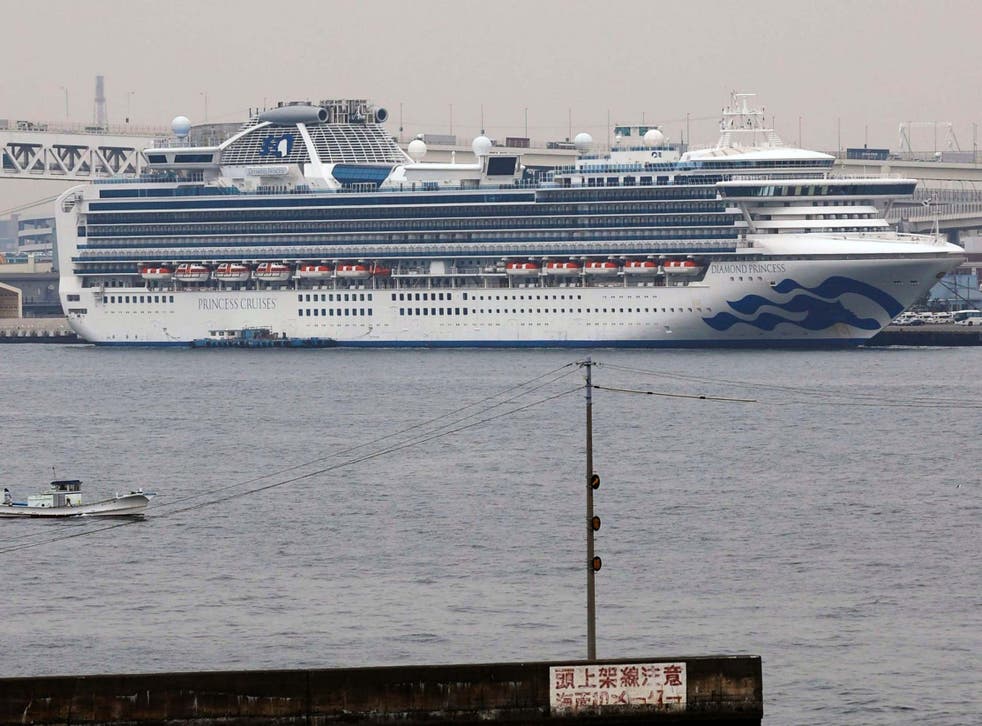 The owner of the Diamond Princess, the giant vessel on which 706 passengers became infected with coronavirus, believes cruises will be more popular than ever when the pandemic ends.
Arnold Donald, head of the parent company of Princess Cruises and Carnival Cruise Line, said his business expects coronavirus to last all year but believes a bright future is possible.
He denied that cruise-liners such as the Diamond Princess, dubbed a "floating epidemiological disaster" after a 14-day quarantine infected hundreds on-board, were dangerous environments for diseases.
During an "Axios on HBO" interview on Sunday, the CEO of the world's biggest cruise company said: "People love cruising. Up until the day we paused, people wanted to cruise."
He added: "Cruise ships are not a source for coronavirus. We have hundreds of cruise ships out there. Very few had cases on them. The one that had the most cases was very early on, when no one understood hardly anything."
In total, 706 passengers amongst all 2.666 onboard the Princess Diamond became infected whilst it was held at sea in March. Mr Donald, however, maintained that "A cruise ship in many ways is a less risky environment for a [virus to] spread than being shoreside."
The Carnival CEO did not accept that his company could have acted to stop the outbreak, saying: "[With] 20/20 hindsight, could everyone have done something sooner? Perhaps."
The comments come despite the US Center for Disease Control and Prevention (CDC) warning Americans on March 8 against cruise travel, particularly those with existing medical conditions.
"Cruise passengers are at increased risk of person-to-person spread of infectious diseases, including COVID-19, and outbreaks of COVID-19 have been reported on several cruise ships," the agency says.
At the time of the Princess Diamond outbreak, Dr. Anthony Fauci, director of the National Institute of Allergy and Infectious Diseases at the National Institutes of Health, described the quarantine process on-board as a failure.
Carnival suspended its worldwide operations on 12 March, after widespread criticism for continuing to sail despite the CDC guidance.
Join our new commenting forum
Join thought-provoking conversations, follow other Independent readers and see their replies