David Duke: Former KKK leader praises Donald Trump for saying 'Americans are dreamers too' in State of the Union
Other white supremacists also celebrated what appeared to be an attempt to reclaim the term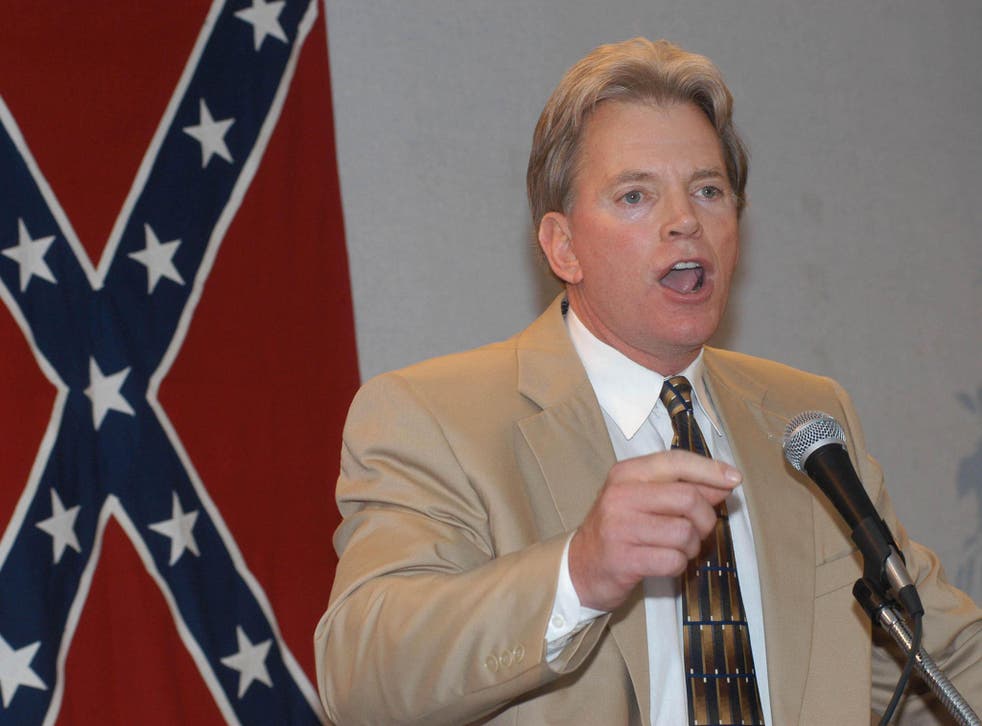 David Duke, the former leader of the Ku Klux Klan, praised Donald Trump for saying "Americans are dreamers too" in his State of the Union address.
Mr Trump's remarks appeared to be an attempt to reclaim the term, which has been used to refer to undocumented migrants brought to the US as children.
The US President used his speech to offer to extend "an open hand to work with members of both parties, Democrats and Republicans, to protect our citizens, of every background, colour, religion and creed."
Boos from the House of Representatives as Donald Trump rails against chain migration at the State of the Union
He continued: "My duty, and the sacred duty of every elected official in this chamber, is to defend Americans – to protect their safety, their families, their communities, and their right to the American Dream.
"Because Americans are dreamers too."
Mr Trump's reference was praised by Mr Duke and other white supremacists.
"Thank you President Trump," Mr Duke, the former Imperial Wizard of the KKK, tweeted. "Americans are 'Dreamers' too."
Richard Spencer, who is credited with coining the term "alt-right" and became well-known after he was punched in the face at an anti-Trump protest, shared the President's quote on Twitter along with a generic picture of two white parents and their two children.
Mr Duke supported Mr Trump's presidential bid during the 2016 campaign, but the President has since distanced himself from him.
Join our new commenting forum
Join thought-provoking conversations, follow other Independent readers and see their replies