New DNC chair Tom Perez calls for investigation into whether Trump and Russia 'rigged' election
Democrat joins calls for impartial probe into President and his 'buddy' Vladimir Putin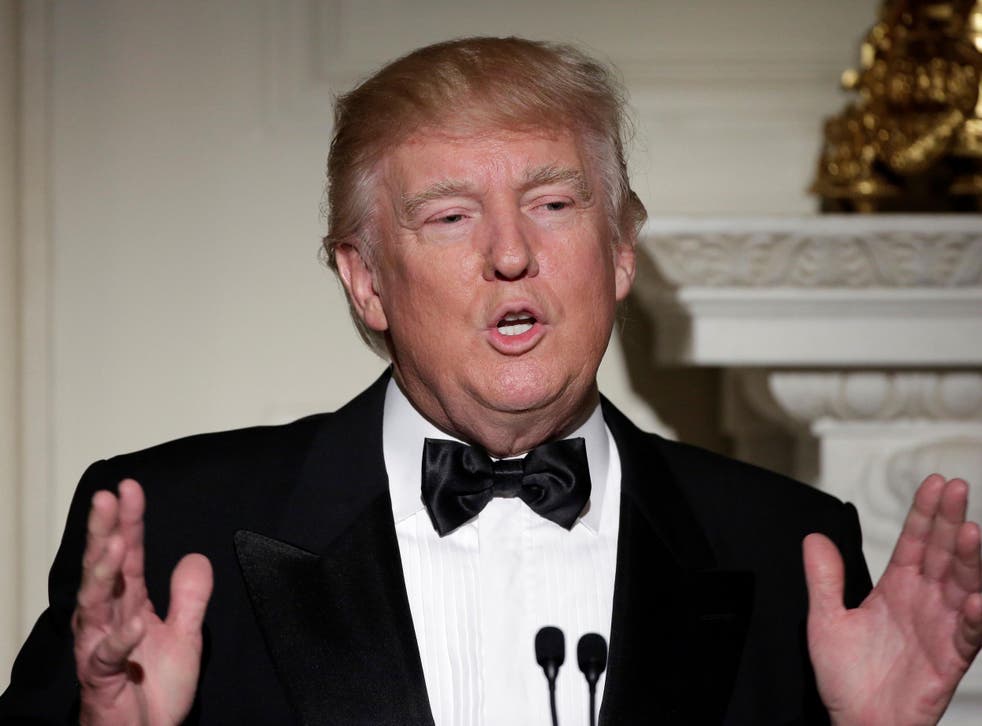 Freshly elected Democratic National Committee Chairman Tom Perez has demanded an independent investigation into contact between Donald Trump's associates and Russia.
He joined a growing number of Democrats – and a Republican Congressman – in calling for the probe.
"What we need to be looking at is whether this election was rigged by Donald Trump and his buddy Vladimir Putin," Mr Perez told CNN.
Mr Perez also said Attorney General Jeff Sessions could not preside over any independent inquiry because of his close ties to the President.
"It's really unfair to any foxes around the country to say that would be the fox guarding the hen house," he told the broadcaster.
The Russian contact scandal has shown little sign of waning since the CIA, FBI and the director of national intelligence James Clapper Jr, concluded that Russia intervened in the 2016 in part with the aim of getting Mr Trump into the White House.
The scandal re-erupted with the forced resignation of national security adviser Lt Gen Michael Flynn, after it emerged he allegedly discussed lifting sanctions on Russia before he entered office.
Pressure on the White House has grown with multiple congressional committees launching their own inquiries into Trump-Russia contact and a Republican congressman – California's Darrell Issa – calling for an official independent probe.
Mr Trump has denied having links to Russia and labelled reports of them "fake news".
White House spokesperson Sarah Huckabee Sanders attempted to take control of the issue on Sunday by alleging the FBI had dismissed reports of such links.
"The FBI has already said this story is BS [bulls***] ," she told ABC.
"Those were their words, so I apologise to my mum.
"But literally those are the words of the FBI, that the story is BS."
The FBI has not made any public comment on its investigation into alleged contact between the Trump team and Russian officials.
It has emerged that White House Chief of Staff Reince Priebus asked the senior FBI agents to quash allegations of the allegations of Russian contact, but they refused.
Meanwhile, The Washington Post reported the Trump administration enlisted senior intelligence officials and members of Congress to push back against allegations of its contact with Russia.
Under White House instructions, they called news organisations to challenge the Russia allegations.
On the issue of Mr Trump's Attorney General's involvement in any potential inquiry, Ms Sanders said it was too early to call on him to stand down.
"I wasn't saying that he shouldn't recuse himself or that he should," she told ABC.
"My point is, I don't think we're there yet. Let's work through this process.
"You guys want to jump to the very end of the line. That's not how this works."
Republican Congressman Jim Jordan of Ohio expressed a similar sentiment: "Let's let the process work [...] Let the intel committees work, " he told the broadcaster.
"If there's more investigation that's needed, I'm on the oversight committee, we've never been shy about digging into issues and we'll do that.
"No one's ever accused me of going easy on my own party. So we'll do that."
The controversial orders Donald Trump has already issued

Show all 9
According to a recent poll by NBC News and The Wall Street Journal, the majority of Americans support a Congress investigation into the claims.
Mr Perez, the first Latino leader of the Democratic Party, has immediately forged a rivalry with the President.
After Mr Trump congratulated him on his election win by saying it was a boon for the Republican party, Mr Perez quipped in a tweet: "Call me Tom. And don't get too happy. @keithellison and I, and Democrats united across the country, will be your worst nightmare."
Join our new commenting forum
Join thought-provoking conversations, follow other Independent readers and see their replies