There's a far right wing rally planned in San Francisco. Dog owners are planning a poo counter-protest
You could call it a form of non-violent poo-test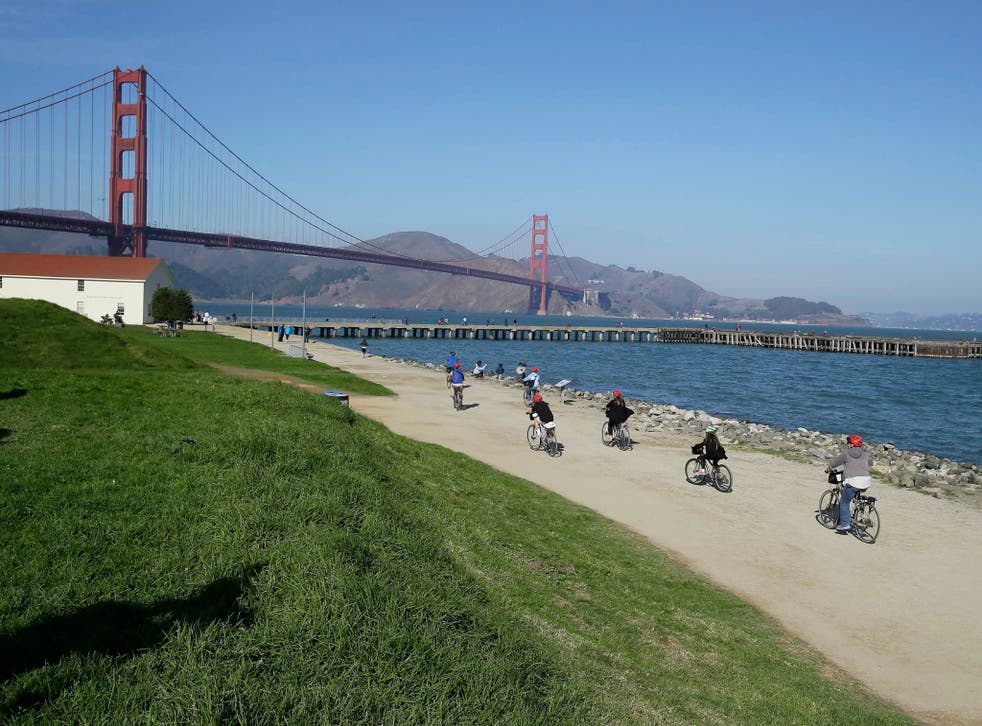 Guns, shields, explosives and bats are among the items banned from a controversial right-wing march planned for San Francisco's Crissy Field this weekend.
But counter protesters have a different weapon on their mind: dog poop.
People hoping to disrupt a "Patriot Prayer" event scheduled for Saturday are rallying behind an effort to strew dog turds around the area where the event will be held.
Organiser Terrence Ryan said he was inspired while walking his dogs and mulling both the recent violence in Charlottesville, where a car ploughed into a crowd of counter-protesters outside a white supremacist gathering, and "the general state of America".
"I just had this vision in my head about a bunch of alt-right people running around in a field of poop", Mr Ryan said. "I made the event as a joke for my friends", he added, "but it quickly spiralled out of control."
Violence on the streets of Charlottesville

Show all 9
A Facebook event page for "Leave your dog poop on Crissy Field", which encouraged people to "Take your dog to Crissy Field and let them do their business and be sure not to clean it up!" had drawn nearly a thousand attendees as of Thursday afternoon - and plenty of pushback.
Some commenters cheered the concept as a non-violent way to express their disapproval. Others angrily dismissed the idea as juvenile, disrespectful or burdensome to people who enjoy the park and public employees who are tasked with cleaning it up.
Donald Trump challenges, and cherry-picks, coverage of his Charlottesville statements at rally
Although organizers of the Freedom Rally San Francisco have explicitly rejected extremism and denounced hate groups like the Ku Klux Klan, elected officials mounted an unsuccessful effort to block the event out of concerns that it could descend into violence amid still-raw anger over Virginia.
That effort failed on Wednesday when the National Park Service said it could not revoke a permit, citing free speech. Mr Ryan said he had planned his event with the hope that the event wouldn't proceed, but he defended it as a better alternative to volatile physical encounters.
"I was trying to think of a way where we could have an act of civil disobedience without having to confront each other face to face and risk physical conflict", Mr Ryan said.
Register for free to continue reading
Registration is a free and easy way to support our truly independent journalism
By registering, you will also enjoy limited access to Premium articles, exclusive newsletters, commenting, and virtual events with our leading journalists
Already have an account? sign in
Register for free to continue reading
Registration is a free and easy way to support our truly independent journalism
By registering, you will also enjoy limited access to Premium articles, exclusive newsletters, commenting, and virtual events with our leading journalists
Already have an account? sign in
Join our new commenting forum
Join thought-provoking conversations, follow other Independent readers and see their replies