One week after Donald Trump's victory Jewish and Muslim Americans come together to fight abuse
Joe Lieberman, former Senator and vice presidential candidate, joins new council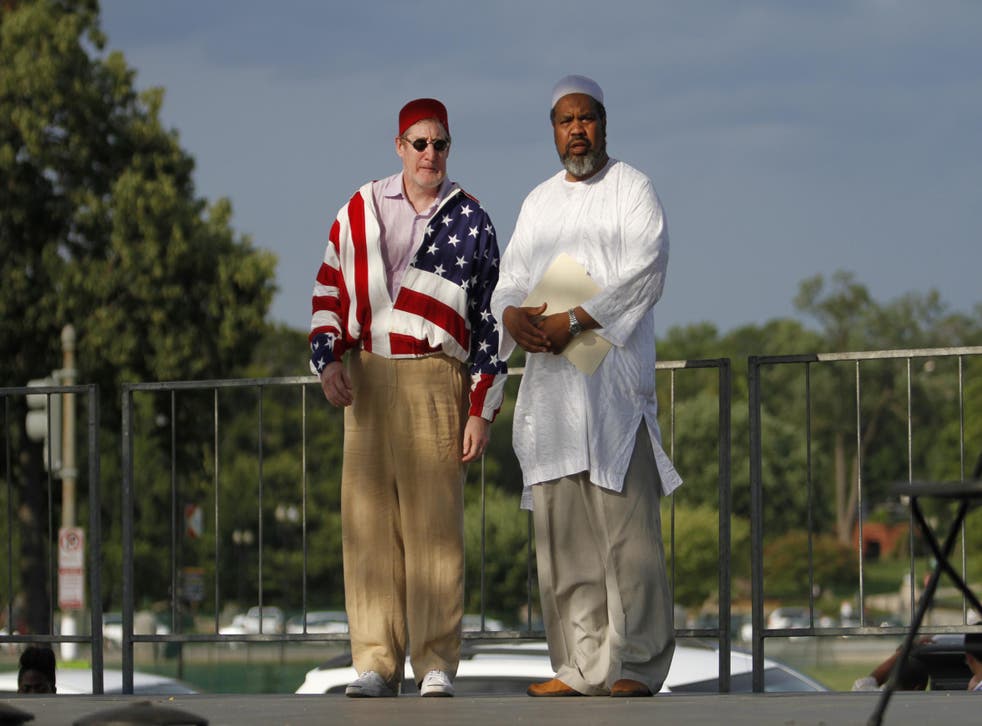 The fight to ensure that the rights of minority Americans are not ignored or flouted in the dawning age of President Donald Trump is already beginning.
Two high-level organisations representing the interests of Jewish Americans and Muslim Americans respectively have announced plans to band together to create a new, cross-faith council in America jointly to man the barricades against religious persecution and discrimination.
It appears to be a leap, as it were, of not one but of two faiths that have so often been in conflict with one another, that means to serve as an example of unity over division. It also, presumably, is born of the notion that when the battlefield darkens, strength will come from numbers.
The announcement comes as minorities of all kinds in America, including religious communities, are in high trepidation that the incoming administration will imperil progress made on combating discrimination and intimidation in society.
The newly minted Muslim-Jewish Advisory Council will include some prominent figures from both faiths. Among its Jewish members will be Joe Lieberman, the former Democratic Senator and vice presidential candidate, and Norm Coleman, a former Republican Senator.
Also among the marquee names at the MJAC are businessman Farooq Kathwari, the president of the interiors retailer Ethan Allen, and author and Serial activist Rabia Chaudry.
Discussion on launching the new council was started several months ago by members of the Islamic Society of North America and the American Jewish Committee. Announcing its creation this week its founders were careful not specifically to name President-elect Trump or identify his rhetoric on the campaign trail as the reason for its creation.
"This was not a reaction to the election," Bob Silverman, director of Muslim-Jewish relations at AJC to Quartz. "We saw a strategic need for these two communities to come together. They have been working on parallel tracks on many issues, so why not work together?"
Alarm has been especially acute in the American Muslim community, which has been on high alert since the end of 2015 when Mr Trump proposed a complete ban on Muslims entering the United States until "we figure out what is going on" with regard to immigration.
The Trump transition team has alrady been discussing plans potentially to establish a registery of all Musim-Americans now residing in the United States, a step that would surely be seen as retrograde by the new council because, by definition, it would be creating a new category of Americans and raise surveillance and privacy-invasion fears. Enrolment in the proposed registry would be mandatory.
Through the campaign and again since Mr Trump's victory over Hillary Clinton, groups have seen a spike in reports of hate crimes in America. No fewer than 200 hate crimes have been reported across the US since the election, according to the Southern Poverty Law Center. The FBI saw a 67 per cent spike in hate crimes, mostly against Muslim, from 2014 to 2015.
Early plans for the new group include a gala reception for new members of the US Congress next February. Its mission will be to lobby Congress to pass laws enhancing the protection of members of all faith-based minorities, including in the workplace. It will also include a focus on preventing conflict between the two halves of itself - Jews and Muslims in America.
"We are going to work with whoever is in power to get things done and have influence," Mr Silverman noted. "We will call them out when we need to. If issues come up that are contrary to the interest of these two communities, we will be vocal."
Join our new commenting forum
Join thought-provoking conversations, follow other Independent readers and see their replies