Donald Trump 'demands supersized Air Force One'
US President reported to have asked for larger aircraft at reduced cost
Chris Baynes
Monday 02 October 2017 13:39 Comments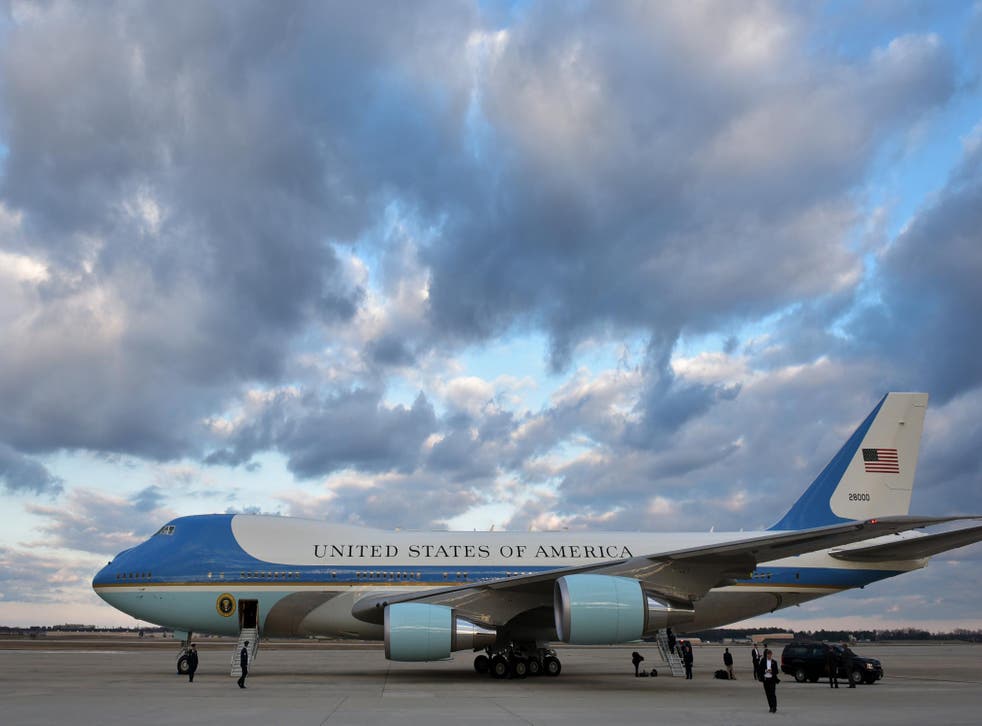 US Air Force officials are reportedly scrambling to meet Donald Trump's demands for a bigger presidential aircraft.
The image-conscious president wants a supersized plane that also save the taxpayer money, according to the BBC.
Aerospace company Boeing last month won a $600m (£442m) contract to design the next generation of Air Force One, the name of the fleet of presidential aircraft.
But the firm has also been tasked with cutting costs after Mr Trump last year described spending on the project as "out of control".
The air force last month confirmed it had bought two Boeing 747-8 commercial airliners that will be converted to replace the existing fleet of Air Force One, which is seen as symbol of America's standing on the world stage. They are expected to be in active service by 2024 at the earliest.
Mr Trump currently flies on VC-25A aircraft that have been in use since George Bush Sr's administration.
Boeing has been charged with designing a mission control system, a medical facility, a self-defence system, and electrical power upgrades for the new aircraft, which are 30ft longer than their predecessors.
"We'll do our best to drive down costs," said Caroline Hutcheson, a Boeing spokeswoman.
Trump claims he saved a billion dollars on Air Force One, to the military's surprise
In the weeks after last year's election, Mr Trump tweeted: "Boeing is building a brand new 747 Air Force One for future presidents, but costs are out of control, more than $4 billion. Cancel order!"
But since then he is reported to have noted with envy that the emir of Kuwait has a larger plane than him.
Politico reported that Mr Trump met Sheikh Sabah Al Ahmad Al Sabah earlier this year and was "very impressed by the emir's plane but noted that it was longer than his - maybe even by 100 feet".
Register for free to continue reading
Registration is a free and easy way to support our truly independent journalism
By registering, you will also enjoy limited access to Premium articles, exclusive newsletters, commenting, and virtual events with our leading journalists
Already have an account? sign in
Join our new commenting forum
Join thought-provoking conversations, follow other Independent readers and see their replies