Donald Trump and Angela Merkel to hold first face-to-face meeting at White House
Hotly-anticipated meeting seeks to find common ground — if any is to be found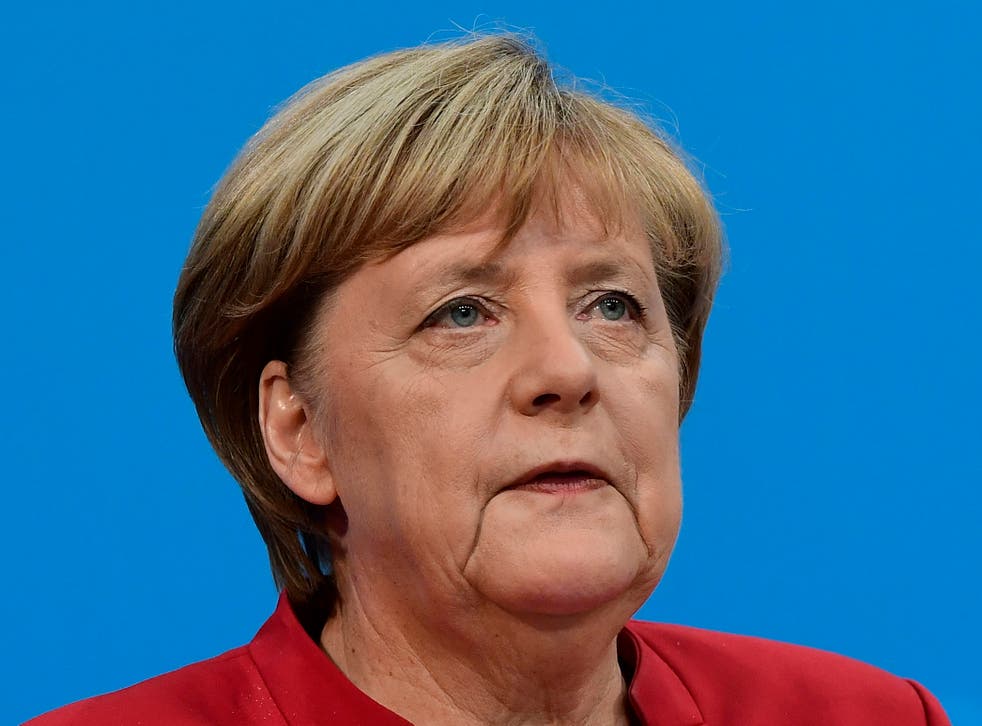 Donald Trump and German Chancellor Angela Merkel are to hold a White House meeting that could help determine the future of North Atlantic Treaty Organization (Nato) and shape the working relationship between two of the world's most powerful leaders.
The pair are also expected to discuss relations with Russia and Ms Merkel, who officials say has prepared carefully for the encounter, is likely to press her US counterpart for assurances of support for a strong European Union (EU) and a commitment to fight climate change.
Seen as polar opposites politically and personality wise, the pair appear to have little in common.
During this presidential election campaign, Mr Trump accused the Chancellor of "ruining Germany" and heavily criticised her open-door policy for refugees.
Ms Merkel, has criticised his executive order, barring travel from six predominantly Muslim countries.
The German leader, who had close relations with Mr Trump's Democratic and Republican predecessors, Barack Obama and George W Bush, is nonetheless likely to seek a strong working relationship with Mr Trump despite major policy differences.
It is thought that the American leader will seek support for his demand that Nato countries pay more for their defence needs.
Germany's defence spending is currently 1.23% of GDP, below the organisation's two per cent target. Mrs Merkel is expected to reassure President Trump of her country's existing commitment to hit that mark.
The German Chancellor is also expected to ask for Mr Trump to support the EU and commit to fight climate change - both of which appear to go against the US leader's thinking.
Mr Trump has previously described Brexit as a "great thing" and once tweeted: "It's really cold outside... We could use a big fat dose of global warming!"
Germany: Thousands of AfD supporters rally against Merkel's refugee policies
Juergen Hardt, a conservative politician who helps coordinate transatlantic relations for the German government, was nonetheless confident in his leader's ability to charm the US President.
"Those who know the Chancellor know that she has a knack for winning over people in personal discussions," he said. "I am sure that Donald Trump will not be immune."
It is thought the President will also seek counsel from Ms Merkel on how to deal with Russian President Vladimir Putin.
"The President will be very interested in hearing the Chancellor's views on her experience interacting with Putin," a senior administration official said.
The Trump administration's position on American participation with the Paris Agreement on climate change would likely come up in the meeting, they added.
Ms Merkel is known to be a strong supporter of international efforts to fight global warming, but Mr Trump has called climate change a hoax and vowed during his campaign to "cancel" the Paris Agreement within 100 days.
He said it would be too costly for the US economy.
But in a New York Times interview in November, Mr Trump appeared to change tack, saying he would keep an open mind about the agreement.
Register for free to continue reading
Registration is a free and easy way to support our truly independent journalism
By registering, you will also enjoy limited access to Premium articles, exclusive newsletters, commenting, and virtual events with our leading journalists
Already have an account? sign in
Register for free to continue reading
Registration is a free and easy way to support our truly independent journalism
By registering, you will also enjoy limited access to Premium articles, exclusive newsletters, commenting, and virtual events with our leading journalists
Already have an account? sign in
Join our new commenting forum
Join thought-provoking conversations, follow other Independent readers and see their replies