Donald Trump redoubles attack on FBI deputy director in row over Hillary Clinton emails
The President has made it clear he wants Andrew McCabe to leave the FBI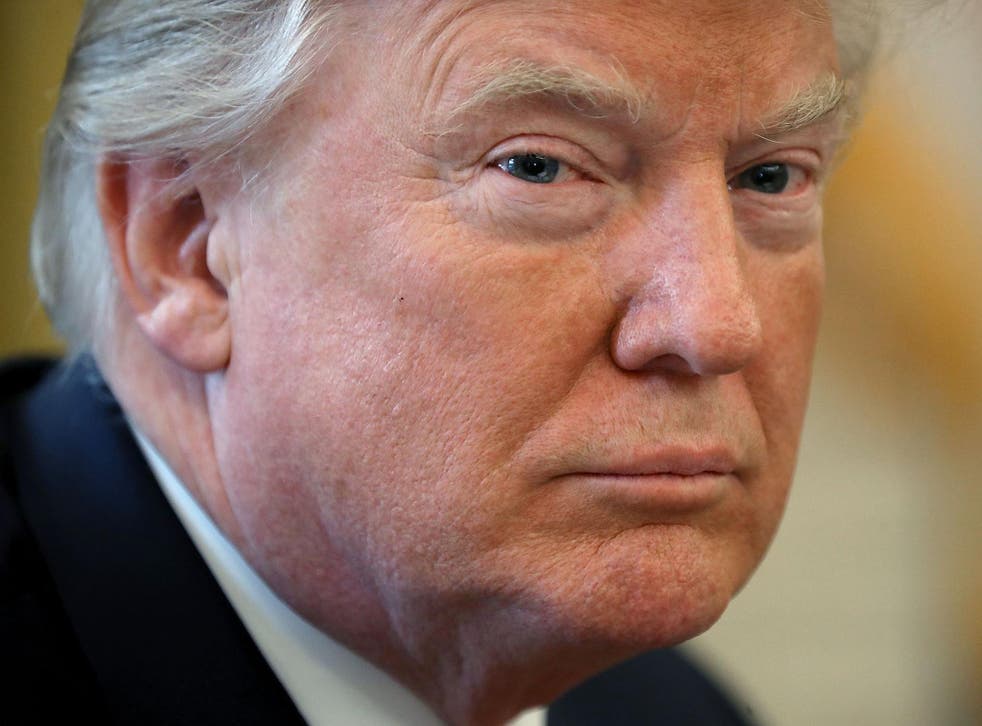 Donald Trump has intensified his attack on the deputy director of the FBI.
The US President appeared to quote Fox News in a tweet about Andrew McCabe, who is planning to retire from the bureau in the months ahead after being attacked for alleged anti-Trump bias in the agency.
Mr Trump said: "@FoxNews-FBI's Andrew McCabe, "in addition to his wife getting all of this money from M (Clinton Puppet), he was using, allegedly, his FBI Official Email Account to promote her campaign. You obviously cannot do this. These were the people who were investigating Hillary Clinton."
In another tweet posted yesterday, Mr Trump said: "How can FBI Deputy Director Andrew McCabe, the man in charge, along with leakin' James Comey, of the Phony Hillary Clinton investigation (including her 33,000 illegally deleted emails) be given 700,000 dollars for wife's campaign by Clinton Puppets during investigation?"
Ten great things Donald Trump will give the world in 2018
Mr McCabe spent hours behind closed doors on Capitol Hill this week being grilled by politicians on two separate committees, as part of a new investigation of the FBI and its 2016 inquiry into Clinton's email practices when she was Secretary of State.
His role supervising the email investigation has come under renewed scrutiny.
Mr McCabe's wife, Jill, received $700,000 [£520,000] in donations from Virginia governor Terry McAuliffe's political action committee and the Virginia Democratic Party for a state Senate race in 2015. Mr McAuliffe is a longtime supporter of Ms Clinton and her husband, former President Bill Clinton.
The money was donated before Mr McCabe was promoted to deputy director and assumed a supervisory role in the Clinton email investigation.
Protests erupt after Trump recognises Jerusalem as Israel's capital

Show all 22
Mr McCabe became acting FBI director last May after Mr Trump fired Mr Comey, who was overseeing the bureau's investigation into Russian interference in the 2016 presidential election.
Mr Trump maintains there was no collusion between his campaign and the Russian government, and has blasted the investigation as a "witch hunt".
Tweeting from his home in South Florida where he is spending Christmas, Mr Trump also said Mr McCabe "is racing the clock to retire with full benefits. 90 days to go?!!!"
Additional reporting by AP
Register for free to continue reading
Registration is a free and easy way to support our truly independent journalism
By registering, you will also enjoy limited access to Premium articles, exclusive newsletters, commenting, and virtual events with our leading journalists
Already have an account? sign in
Register for free to continue reading
Registration is a free and easy way to support our truly independent journalism
By registering, you will also enjoy limited access to Premium articles, exclusive newsletters, commenting, and virtual events with our leading journalists
Already have an account? sign in
Join our new commenting forum
Join thought-provoking conversations, follow other Independent readers and see their replies