Donald Trump considering drastic cuts to US climate agency budget
Scientific departments likely to bear brunt of plans to divert money towards military spending 
Benjamin Kentish
Saturday 04 March 2017 17:55 Comments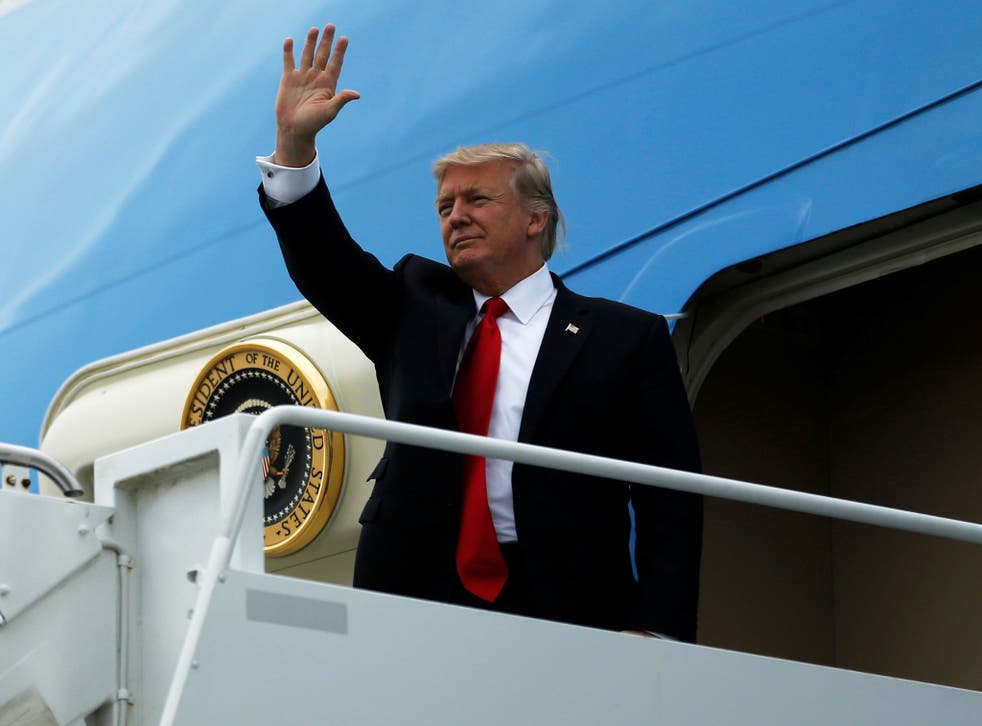 Donald Trump is planning to slash the budget of a major US climate change research agency by almost a fifth, a leaked memo has revealed.
The White House document proposes cutting funding of the National Oceanic and Atmospheric Administration (NOAA), which carries out research on climate change.
The plans also include measures to reduce funding for programmes that enable coastal areas in the US to withstand extreme weather events.
The memo, from the Trump Administration's Office of Management and Budget, proposes cutting the budget of a number of NOAA departments that conduct scientific climate research. The Office of Oceanic and Atmospheric Research is scheduled to see its budget slashed by $126m (£102m), or 26 per cent, while the organisation's satellite data department would lose $513m – 22 per cent of its funding.
Researchers at the NOAA have previously produced data showing there has been no slowdown in the rate of climate change – a claim that angered some Republicans in Congress.
The proposed funding cuts plans were outlined in a document drafted during the process of preparing the Government budget for the 2018 fiscal year, which in the US begins on 1 October. The memo was leaked to The Washington Post.
Earlier this week Mr Trump announced plans to increase spending on the US military by $54m.
Some of the increase in the defence budget is expected to be funded by cutting environmental programmes, including the funding of the Environmental Protection Agency.
The controversial orders Donald Trump has already issued

Show all 9
The agency's $8.2bn budget includes measures to help tackle climate change and improve air and water quality.
Mr Trump said it was important to divert spending towards the military to ensure the US is able to win wars.
"We must ensure that our courageous servicemen and women have the tools they need to deter war and when called upon to fight in our name, only do one thing: win", he said.
"We have to win. We have to start winning wars again."
Trump: 'I'd give myself an A for effort'
Mr Trump has appointed a number of climate change sceptics to key positions in his administration, including placing Scott Pruitt in charge of the EPA. Mr Pruitt has previously said scientific research on global warming is "far from settled" – despite 97 per cent of climate scientists agreeing that humans are causing the earth to warm.
Scientists who previously worked for the NOAA condemned the reported plans to cut the agency's budget.
Jane Lubchenco, the organisation's administrator under Barack Obama, said: "Cutting NOAA's satellite budget will compromise NOAA's mission of keeping Americans safe from extreme weather and providing forecasts that allow businesses and citizens to make smart plans."
Rick Spinrad, a former chief scientist for NOAA, said: "NOAA's research and operations, including satellite data management, support critical safety needs. A reduced investment now would virtually guarantee jeopardising the safety of the American public."
Register for free to continue reading
Registration is a free and easy way to support our truly independent journalism
By registering, you will also enjoy limited access to Premium articles, exclusive newsletters, commenting, and virtual events with our leading journalists
Already have an account? sign in
Join our new commenting forum
Join thought-provoking conversations, follow other Independent readers and see their replies