Donald Trump's presidential campaign has spent more on hats than on polling
The Republican only started spending serious money on polls after appointing a pollster as his campaign manager in August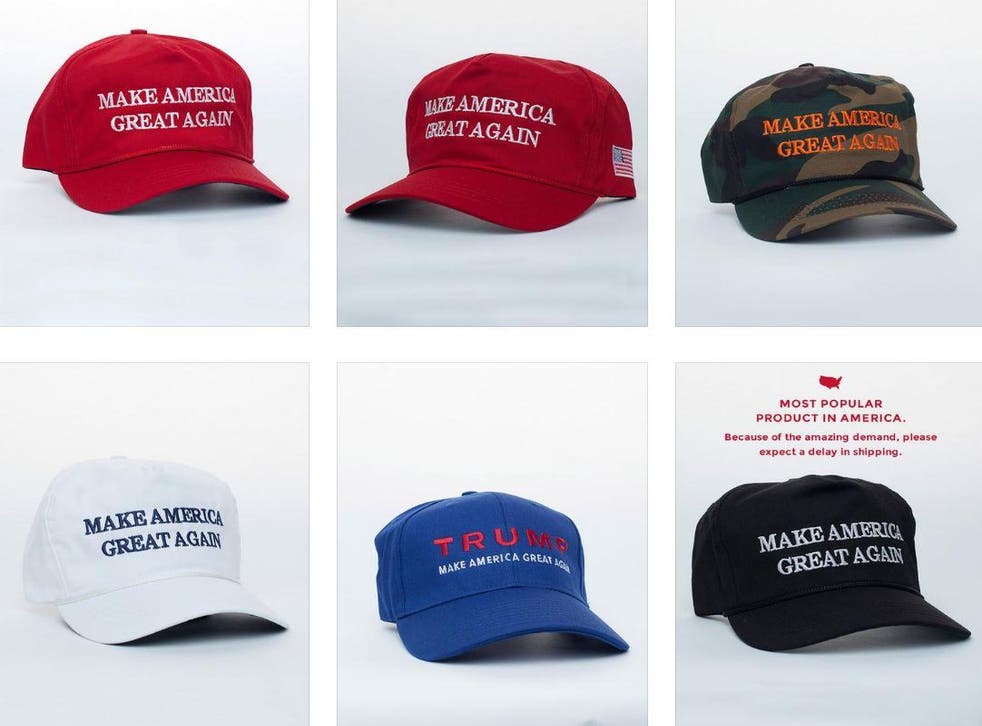 Donald Trump's presidential campaign has spent more on hats than it has on polling, according to new Federal Election Commission (FEC) filings. The figures were first spotted by the Washington Post, which reported that between June and September the campaign spent $1.8m on polling – and $3.2m on hats.
The figures are symptomatic of a wider truth about the Trump campaign, which overall has spent more than $15m on so-called "collateral": its signature "Make America Great Again" hats, t-shirts, signs, pins and so on. That's more than the property developer has spent on his get-out-the-vote effort: polling, data gathering, field operations and voter lists.
Indeed, the FEC filing suggested the Republican only started spending serious money on polls after Kellyanne Conway, a pollster by trade, was appointed his campaign manager in August. It suggests a candidate more enthused by seeing his name plastered across people's heads at rallies than by the hard logistical work required to compete in a modern presidential race.
As Philip Bump writes for the Post, "Nothing encapsulates Trump's primary and general election campaigns more neatly than his spending on collateral generally, and hats specifically… The force of celebrity that made his hats hot items also powered him to a plurality of the vote against a wide field of Republican opponents. In the general election, that wasn't enough."
Meanwhile, ahead of Halloween, the Clinton campaign is having fun on a Trump hat theme, suggesting voters make their own tinfoil "Make America Great Again" hats, to commemorate the Republican's penchant for conspiracy theories – including his recent claims that the election has been "rigged" against him.
Join our new commenting forum
Join thought-provoking conversations, follow other Independent readers and see their replies