Donald Trump refused to condemn white supremacist groups 'because he didn't want to dignify them', claims White House
US President faces widespread criticism over failure to directly criticise organisations including Klu Klux Klan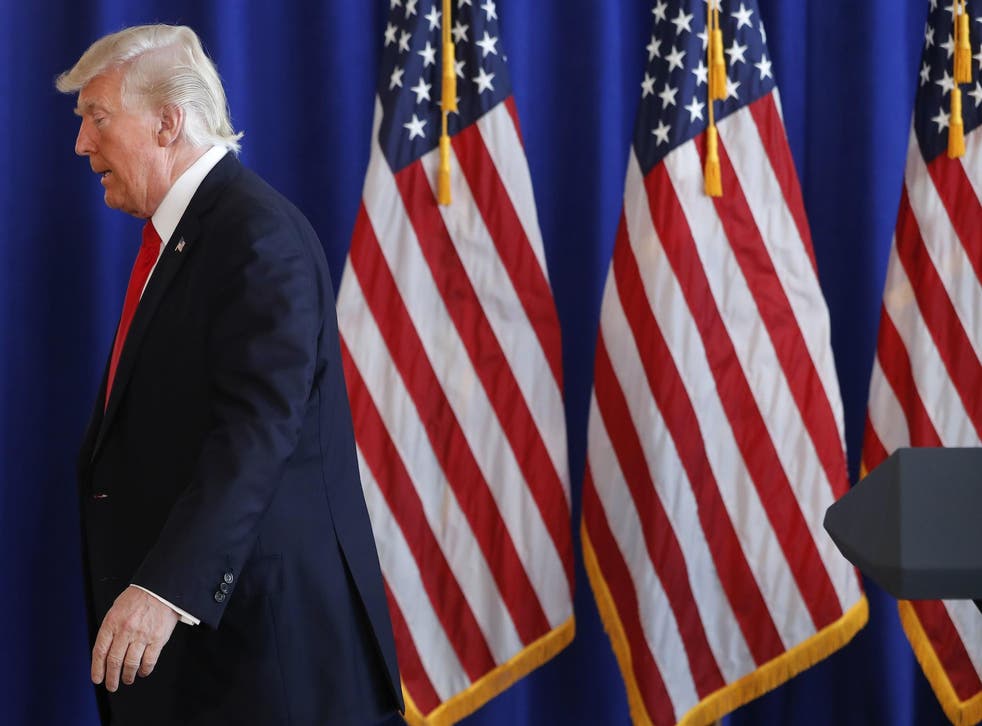 Donald Trump did not explicitly condemn white supremacist groups after violence broke out in Charlottesville, because he did not want to "dignify" their politics, a White House spokesman has claimed.
Tom Bossert, the US President's Homeland Security Adviser, was responding to widespread criticism of Mr Trump for condemning violence "on many sides" but not directly mentioning far-right groups such as the Klu Klux Klan (KKK).
Mr Bossert claimed this was an attempt by the US President to address "the fundamental issue".
"The President not only condemned the violence, and stood up at a time and a moment when calm was necessary, and didn't dignify the names of these groups of people, but rather addressed the fundamental issue," he told CNN's State of the Union.
"What you need to focus on is the rest of his statement."
Mr Trump's comments were "a fundamental assault on the very nature of the hatred that we're seeing here," he added.
Following violent clashes between far-right groups and counter-protesters, in which an anti-racism campaigner was killed, the US President said he condemned "in the strongest possible terms this egregious display of hatred, bigotry, and violence on many sides".
He stopped short of naming or directly criticising far-right organisations, many of whom supported him in his bid to become President.
The White House was later forced to clarify that Mr Trump's remarks covered criticism of white supremacist groups.
In pictures: President Donald Trump on tour

Show all 39
"The President said very strongly in his statement yesterday that he condemns all forms of violence, bigotry and hatred," it said in a statement. "Of course that includes white supremacists, KKK, neo-Nazi and all extremist groups."
Mr Trump had previously criticised Barack Obama, his predecessor, for refusing to use the phrase "radical Islamic terrorism".
The clashes in Charlottesville, Virginia, came as a planned "Unite the Right" march by white nationalist groups was met by anti-racism protestors.
32-year-old Heather D Heyer was killed and 19 people injured when one of the white nationalist members drove a car into crowds of protestors.
A 20-year-old man, named as James Fields, has been arrested and charged with second degree murder.
Join our new commenting forum
Join thought-provoking conversations, follow other Independent readers and see their replies