Donald Trump 'very disappointed in China' making billions from trade while doing 'NOTHING for us on North Korea'
Analysts believe Pyongyang's missiles can now reach US mainland
Jon Sharman
Sunday 30 July 2017 00:58 Comments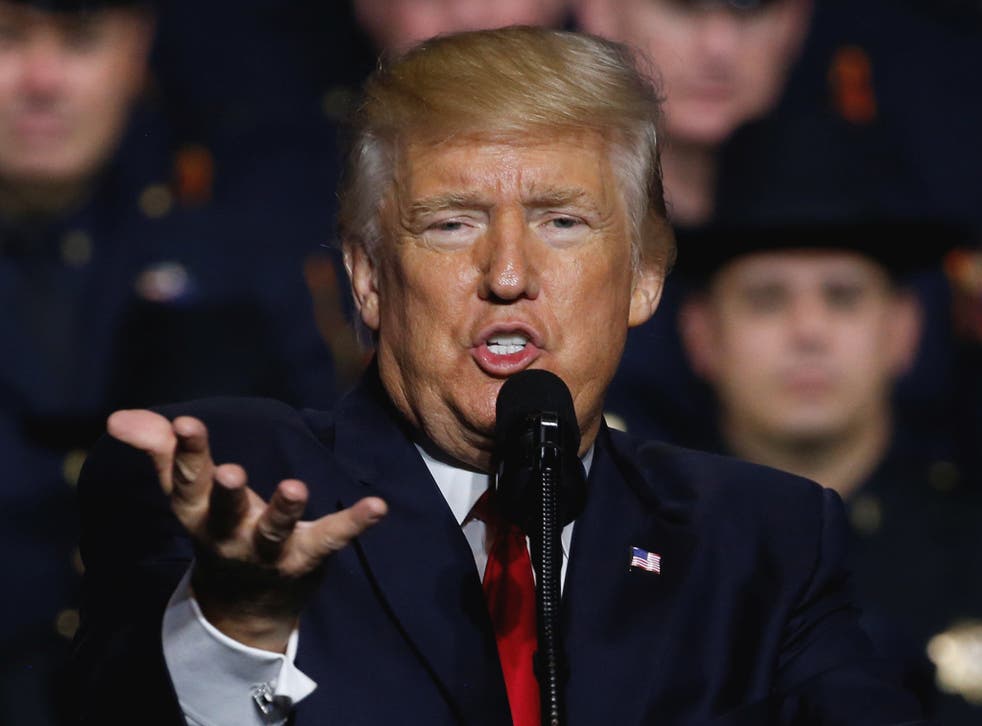 Donald Trump has said he is "very disappointed" that China has failed to rein in a belligerent North Korea despite making "hundreds of billions of dollars in trade".
The US President has long accused China of profiting at the expense of America, while he and his senior officials have warned Beijing they expect it to exert pressure on the Kim dictatorship over its nuclear and missile programmes.
Pyongyang, which this week held another successful test of an intercontinental ballistic missile—that analysts said could mean the US mainland is now within range—counts China as its sole major ally.
Mr Trump accused "our foolish past leaders" of allowing the situation to unfold and tweeted that "we will no longer allow this to continue".
It is the latest in a series of similar outbursts.
Mr Trump has in the past caused diplomatic strife with China by communicating directly with Taiwan's president, Tsai Ing-wen, and calling into question the longstanding "one China" policy, though he later rowed back.
He said on Twitter, late on Saturday night: "I am very disappointed in China. Our foolish past leaders have allowed them to make hundreds of billions of dollars a year in trade, yet they do NOTHING for us with North Korea, just talk.
"We will no longer allow this to continue. China could easily solve this problem!"
When Chinese premier Xi Jinping visited Washington in April, Mr Trump admitted his counterpart gave him a history lesson on China's relationship with North Korea.
"After listening for 10 minutes, I realised it's not so easy," he said.
"I felt pretty strongly that they had a tremendous power over North Korea. But it's not what you would think."
World news in pictures

Show all 50
The US and South Korea carried out a live-fire missile training exercise in response to the latest launch by the North.
Kim Jong-un claimed the test, a breach of UN resolutions, was a "stern warning" to Mr Trump.
A senior North Korean defector claimed in December that Mr Kim aims to complete his nuclear weapons programme by the end of 2017, and that Mr Trump's shock election win provided an "opportune" moment.
Thae Yong-ho, 55, the North's former deputy ambassador in London, said Mr Kim will pursue the bomb "at all costs" and will not relinquish its weapons "even if the country is offered $1 trillion or $10 trillion in return".
Mr Thae later said be believed Pyongyang would fire a nuclear missile at Los Angeles if the regime was threatened.
Register for free to continue reading
Registration is a free and easy way to support our truly independent journalism
By registering, you will also enjoy limited access to Premium articles, exclusive newsletters, commenting, and virtual events with our leading journalists
Already have an account? sign in
Join our new commenting forum
Join thought-provoking conversations, follow other Independent readers and see their replies