Christians should reconsider 'uncritical support' of Donald Trump, says Bishop of Liverpool
'If people want to support rightwing populism…how are they going to relate that to their Christian faith?'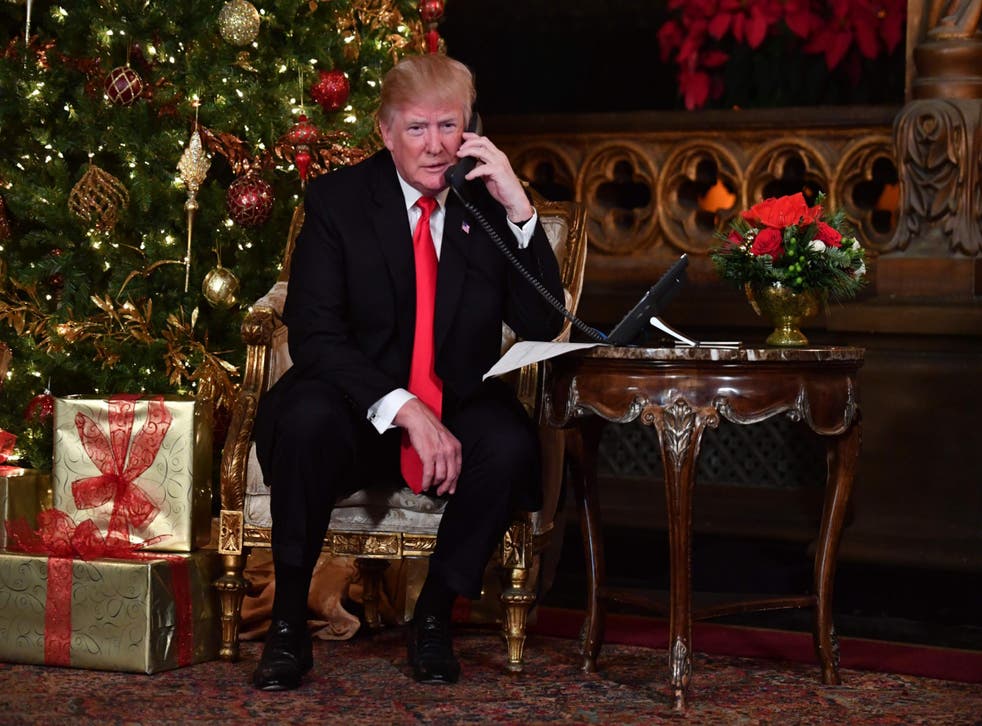 A Church of England bishop has urged American Christians to consider whether their support of Donald Trump is justifiable as part of their faith.
Bishop of Liverpool Paul Bayes criticised some "so-called evangelical leaders" for their "uncritical support" of the US President, accusing them of "colluding" with an unfair system.
"If people want to support rightwing populism…how are they going to relate that to their Christian faith?" he said in an interview with the Guardian.
"Some of the things that have been said by religious leaders seem to collude with a system that marginalises the poor, a system which builds walls instead of bridges, a system which says people on the margins of society should be excluded, a system which says we're not welcoming people any more into our country.
"Whenever people say those kinds of things, they need to be able to justify that they're saying those things as Christians, and I do not believe it's justifiable."
A travel ban implemented by the Trump administration currently prevents citizens from Chad, Iran, Libya, Somalia, Syria and Yemen from entering the US.
World news in pictures

Show all 50
It comes just days after the Archbishop of Canterbury used his Christmas sermon to condemn the "deceitfulness of populist leaders" during 2017.
The most Rev Justin Welby made the remarks at Canterbury Cathedral on Monday in what some have interpreted as a veiled jibe at Mr Trump.
Rev Welby told the congregation: "The nature of those who have power is to seek to hold onto it.
"In 2017 we have seen around the world tyrannical leaders that enslave their peoples, populist leaders that deceive them, corrupt leaders that rob them, even simply democratic, well intentioned leaders of many parties and countries who are normal, fallible human beings.
"We have experienced across our country terrorism that kills the innocent, claiming that it is the path to freedom in God.
"The nature of God who has all power, and from whom all power comes, is to lay it aside for love's sake and thus without fear, force or manipulation to offer true freedom for every human being."
Mr Trump publicly identifies as a Christian but he has also repeatedly mocked his deputy Mike Pence's religious conservatism.
During a discussion about LGBTQ rights, Mr Trump reportedly motioned to Mr Pence and said: "Don't ask that guy—he wants to hang them all!", according to the New Yorker's Jane Meyer.
Register for free to continue reading
Registration is a free and easy way to support our truly independent journalism
By registering, you will also enjoy limited access to Premium articles, exclusive newsletters, commenting, and virtual events with our leading journalists
Already have an account? sign in
Register for free to continue reading
Registration is a free and easy way to support our truly independent journalism
By registering, you will also enjoy limited access to Premium articles, exclusive newsletters, commenting, and virtual events with our leading journalists
Already have an account? sign in
Join our new commenting forum
Join thought-provoking conversations, follow other Independent readers and see their replies