Donald Trump 'directly involved' in search for civil servant who tweeted about his inauguration crowd size
US President personally contacted National Park Service to voice concern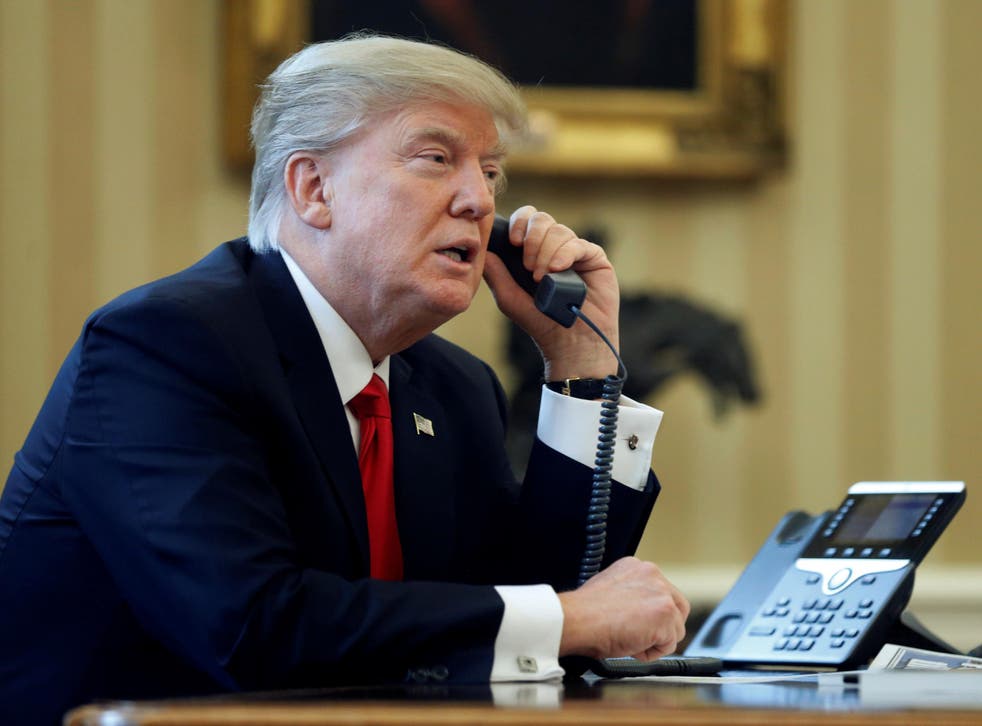 Donald Trump was "directly involved" in the search for the US National Park Service employee who tweeted a photo showing the crowd at the Republican's inauguration was smaller than that of his predecessor, Barack Obama.
The message was sent from the official National Park Service account before being swiftly deleted and the account temporarily closed down.
The White House has denied it ordered the tweet be deleted.
However, emails obtained by MuckRock under the Freedom of Information Act and reported by CBS News show Mr Trump was concerned about the tweet and got personally involved in the investigation into how it had been posted.
"Obviously, this has become a very sensitive issue, especially since the President has gotten directly involved and contacted Acting Director Mike Reynolds concerned about one of the images that was retweeted," wrote Tim Cash, chief of digital strategy at the National Park Service, in an email sent on 21 January, the day after the inauguration, to Shaun Cavanaugh, the organisation's chief information security officer.
The documents also reveal how National Park Service bosses attempted to track down the employee who had sent the tweet.
"We traced the IP address used for the two questionable posts to an ISP in the San Bruno, Calif., area and checked all possible NPS social media points of contacts in that area," an official wrote in one document.
The agency initially "suspected that this incident was an accidental cross-posting from a personal Twitter account (this has happened on multiple occasions in the past with other NPS social media accounts)", but later raised concern that the security of its official Twitter account could have been compromised.
Donald Trump's first 100 days: in cartoons

Show all 33
The tweet fuelled a row about the size of Mr Trump's inauguration crowd, which became one of the dominant stories during the Republican's first few days in office.
Sean Spicer, the US President's Press Secretary, used his first press briefing to criticise journalists over their coverage of the inauguration.
"Some members of the media were engaged in deliberately false reporting," Mr Spicer said.
"Inaccurate numbers involving crowd size were also tweeted. No one had numbers... because the National Park Service does not put any out."
Mr Trump also criticised the media coverage and claimed the crowd "looked like a million and a half people".
Around 1.8 million people attended Mr Obama's inauguration in January 2009. Aerial images showed the crowd for Mr Trump's swearing in was significantly smaller, although official estimates are no longer released.
Join our new commenting forum
Join thought-provoking conversations, follow other Independent readers and see their replies