Donald Trump taunts Democrats: 'Pocahontas is now the face of your party'
Trump has routinely used the name to mock Elizabeth Warren, who claims part native American ancestry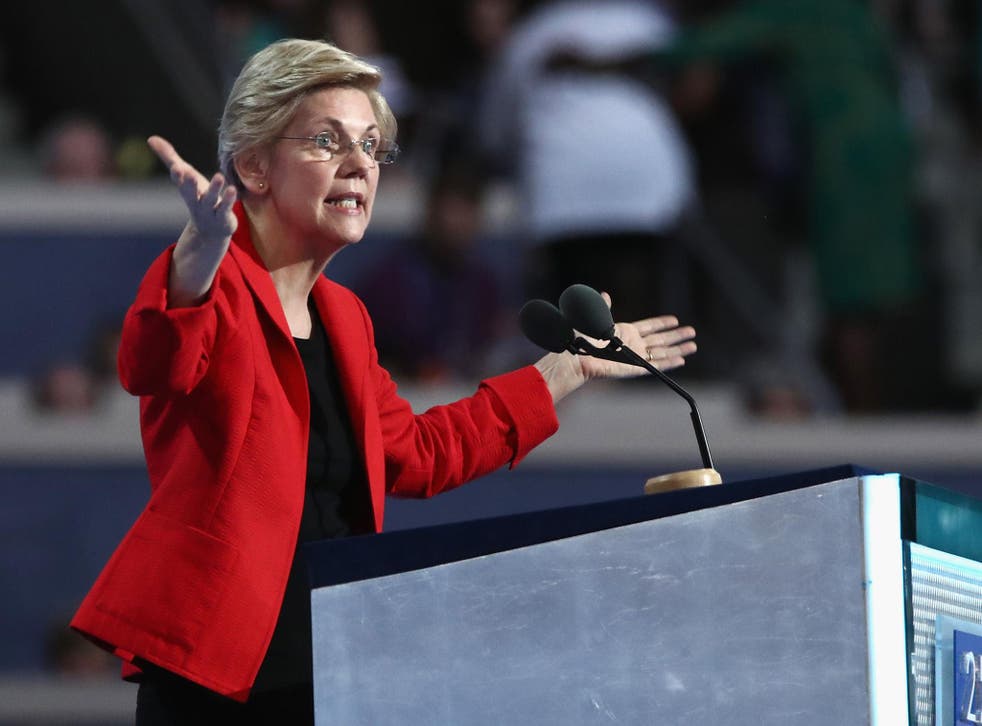 Donald Trump mocked Democrats by telling them "Pocahontas is now the face of your party" - an insult he regularly uses for Senator Elizabeth Warren.
Reports said the president made the taunt during a meeting with ten senators at the White House, an event scheduled to explain his selection of Supreme Court nominee Neil Gorsuch.
He also repeated unfounded allegations about voter fraud during the 2016 presidential election, claiming he would have won the state of New Hampshire if thousands of Massachusetts residents had not been bused in to vote against him - an allegation for which there is no proof.
The Senate silenced Elizabeth Warren when she tried to read a letter by Coretta Scott King. #ShePersisted was the response
Politico said that Mr Trump made the comment about Ms Warren as he launched into an unscheduled analysis of the state of the Democratic Party. Last week, Ms Warren was rebuked by the Senate under a little used rule, for reading a 1986 letter from Martin Luther King's widow that was critical of Mr Trump's pick for Attorney General, Jeff Sessions.
During the election campaign, Ms Warren was one of the most strident supporters of Hillary Clinton and frequently denounced Mr Trump's racist and sexist rhetoric.
He responded by calling her "Pocahontas", a reference to her claim to have some native American ancestry.
Mr Trump apparently said the only reason Ms Warren claimed Native American heritage was "because she has high cheekbones".
"She's got less Native American blood in her than I have, OK," Mr Trump said during a rally last July in North Carolina. "Believe me....She goes, 'Well look at my cheekbones'."
During an event in Washington state rally in May, he called Ms Warren "a total phony".
Ms Warren has yet to respond to the Mr Trump's comment.
Native American activist Tara Houska condemned Mr Trump's comments. "Native American women are not your punchline," she wrote on Twitter. "Stop reducing millions of women to 'Pocahontas'."
Join our new commenting forum
Join thought-provoking conversations, follow other Independent readers and see their replies