Donald Trump accuses US intelligence agencies of illegally giving information to press
US president also accused the 'fake news media' of going 'crazy' with 'conspiracy theories and blind hatred'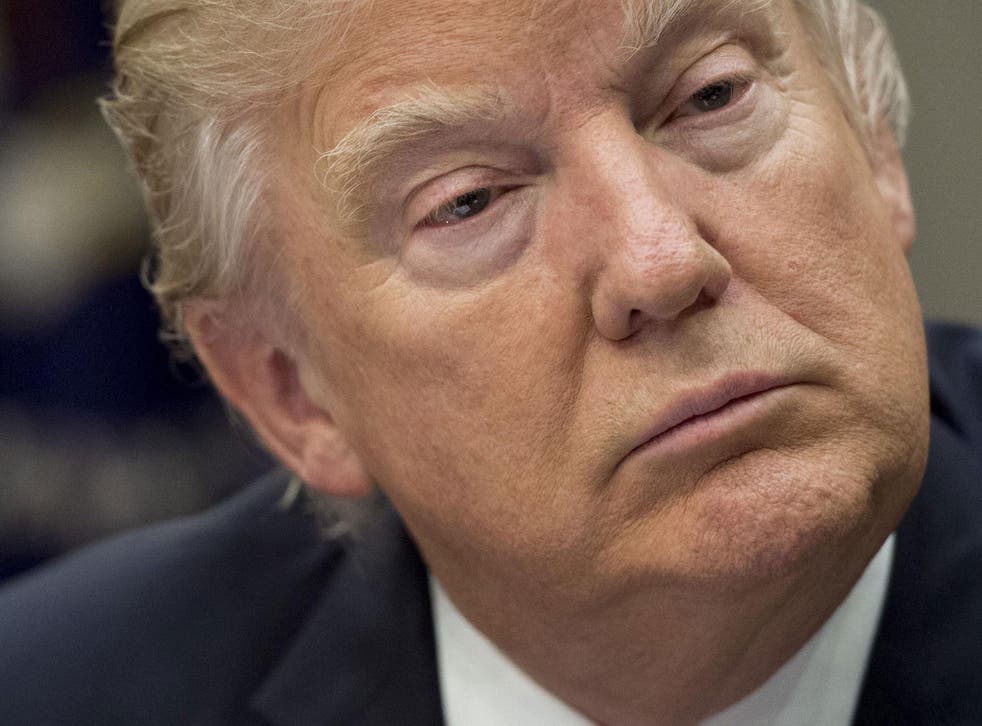 Donald Trump has accused US intelligence agencies of illegally giving information to the media over his team's alleged contact with Russian officials.
The US president also accused the "fake news media" of going "crazy" with "conspiracy theories and blind hatred".
He went on to call the unconfirmed allegations about his campaign team's links to Russia were an attempt to cover up "the many mistakes made in Hillary Clinton's losing campaign".
"Information is being illegally given to the failing @nytimes & @washingtonpost by the intelligence community (NSA and FBI?).Just like Russia [sic]," Mr Trump tweeted.
His tweet appears to question whether the NSA and FBI are involved in the leaks.
He also went on to say to call intelligence agencies "very un-American!" and alleged they were giving out illegally giving out classified information "like candy".
Mr Trump previously attacked "illegal leaks coming out of Washington" after his national security adviser Michael Flynn was forced to resign.
Michael Flynn resigns as national security adviser over Russia row
The New York Times published the allegations that American law enforcement and intelligence agencies found "repeated contacts" between Mr Trump's campaign staff and associates and senior Russian intelligence operatives in the year leading up to the US election.
The communications were reportedly intercepted at the same time evidence of Russian involvement in the Democratic National Committee (DNC) hack was discovered, although officials said they found no evidence of the Trump team "colluding" with Russia on efforts to influence the result.
Register for free to continue reading
Registration is a free and easy way to support our truly independent journalism
By registering, you will also enjoy limited access to Premium articles, exclusive newsletters, commenting, and virtual events with our leading journalists
Already have an account? sign in
Register for free to continue reading
Registration is a free and easy way to support our truly independent journalism
By registering, you will also enjoy limited access to Premium articles, exclusive newsletters, commenting, and virtual events with our leading journalists
Already have an account? sign in
Join our new commenting forum
Join thought-provoking conversations, follow other Independent readers and see their replies