Donald Trump says 'see you in court' after federal judge blocks his sanctuary cities executive order
President once again takes to Twitter after immigration policy stymied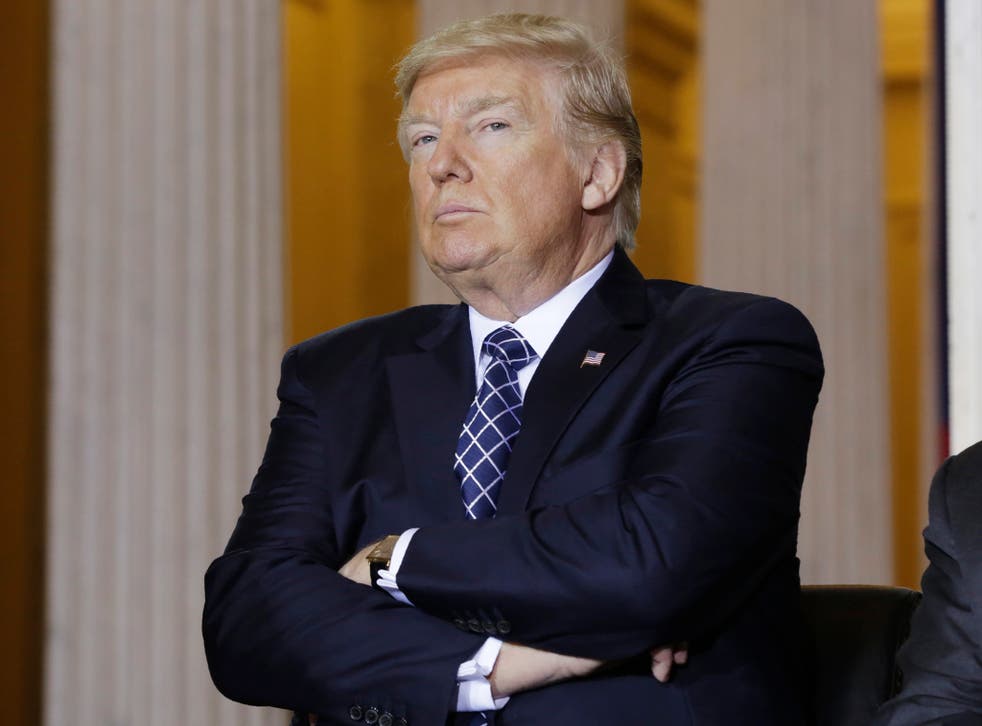 Donald Trump has lashed out on Twitter after a judge blocked his executive order withholding funds from sanctuary cities if they failed to comply with his immigration demands.
A federal judge in San Francisco made the ruling on Tuesday after San Francisco and Santa Clara County asked the courts to intervene, arguing that more than $1 billion was at stake for each of them.
In his ruling US District Judge William Orrick III said it was clear the Trump administration planned to use the order to block funding for more than just law enforcement, as federal lawyers had argued.
The President said on Twitter: "First the Ninth Circuit rules against the ban & now it hits again on sanctuary cities-both ridiculous rulings. See you in the Supreme Court!
"Out of our very big country, with many choices, does everyone notice that both the "ban" case and now the "sanctuary" case is brought in the Ninth Circuit, which has a terrible record of being overturned (close to 80%). They used to call this "judge shopping!" Messy system."
So-called sanctuary jurisdictions are those that have a policy of limiting cooperation with federal immigration authorities.
Following Judge Orrick's ruling, a further setback to the President's immigration agenda after his Muslim travel ban was also blocked, the White House launched a blistering attack on his decision.
Press secretary Sean Spicer called the block an "egregious overreach by a single, unelected district judge".
He accused sanctuary cities of "putting the well-being of criminal aliens before the safety of our citizens" and claimed city officials who authorised policies to protect people living in the country illegally "have the blood of dead Americans on their hands".
Judge Orrick said his order did not block the government from putting conditions on federal grants or stop it from devising a definition of what a sanctuary jurisdiction is.
Register for free to continue reading
Registration is a free and easy way to support our truly independent journalism
By registering, you will also enjoy limited access to Premium articles, exclusive newsletters, commenting, and virtual events with our leading journalists
Already have an account? sign in
Register for free to continue reading
Registration is a free and easy way to support our truly independent journalism
By registering, you will also enjoy limited access to Premium articles, exclusive newsletters, commenting, and virtual events with our leading journalists
Already have an account? sign in
Join our new commenting forum
Join thought-provoking conversations, follow other Independent readers and see their replies