Donald Trump slams James Comey again as details over his son's meeting with Russian lawyer emerge
Some have accused the US leader of trying to distract people from allegations about collusion with Russia during the presidential election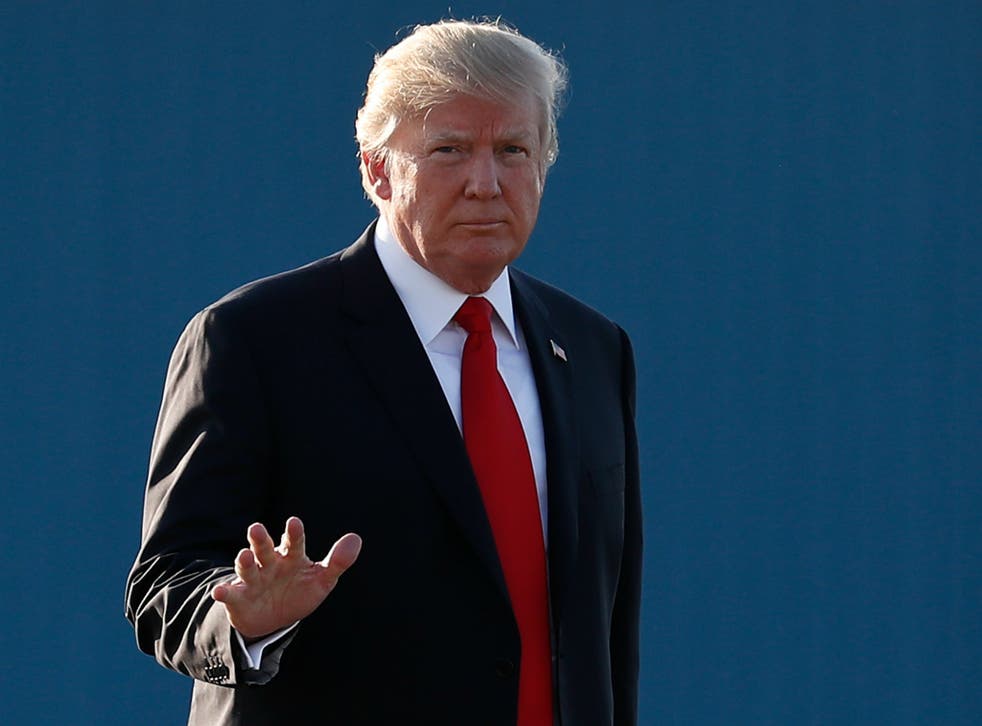 Donald Trump has slammed former FBI director James Comey after reports that some of his leaked private memos on conversations with the US President contained classified material.
In an early morning tweet, the US leader said: "James Comey leaked CLASSIFIED INFORMATION to the media. That is so illegal!"
His social media outburst came after some US news outlets reported that the ex-FBI chief may have broken the intelligence agency's rules by leaking classified material.
Mr Comey has previously said he considered the memos to be personal documents and shared them with a lawyer to be leaked to the press in the hope this would increase pressure to get a special prosecutor to investigate alleged collusion between Mr Trump's campaign team and Russia.
Mr Comey had been carrying out his own investigation when he was abruptly fired.
The US leader said he was not leading the bureau effectively. He also cited Mr Comey's poor handling of the the investigation into Hillary Clinton's use of a private email server.
But multiple FBI insiders claimed Mr Comey was fired because of his refusal to end his investigation and Mr Trump later admitted "this Russia thing" had played a role in his sacking.
Mr Comey later leaked some of his memos recounting his interaction with Mr Trump after the US President incorrectly suggested in a tweet he may have taped his conversations with Mr Comey.
Mr Trump turned his attention to Mr Comey again a day after it was revealed that his eldest son, Donald Trump Jr, his son-in-law Jared Kushner and former campaign manager Paul Manafort, reportedly met with a Russia lawyer with ties to the Kremlin during the election campaign, after being promised damaging information about Ms Clinton.
The revelations from three White House advisers briefed on the meeting and two others with knowledge of it were uncovered by the The New York Times.
It was more bad news for the embattled US leader who had been criticised in some quarters for his meeting with Russian President Vladimir Putin at the G20 summit in Hamburg.
Referring to the meeting with Mr Putin, Lindsey Graham, a Republican Senator from South Carolina, told NBC's Meet the Press that the US President was "hurting his ability to govern this nation by forgiving and forgetting and empowering".
But, in another tweet Mr Trump said: "Now it is time to move forward in working constructively with Russia."
Social media users turned to Twitter to point out that Mr Trump's tweets about Mr Comey were a "distraction" from the revelations about his son's meeting with a Russian lawyer during the campaign.
Seth Abramson, a freelance journalist and professor at the University of New Hampshire, tweeted: "Massive deflection campaign this morning from the WH, lots of talks about Obama/Comey to hide lies Trump told about meetings with Russians."
He added: "The only thing America needs to hear from Trump today is not BS about Obama or Comey but an explanation of what he knew and when he knew it."
World news in pictures

Show all 50
Another user tweeted: "Does anyone really believe it's a coincidence that a new 'Russia story' broke the same day it's revealed that Comey leaked classified info?"
Even Mr Trump's supporters were also quick to point out the timing of both stories.
Boston for Trump tweeted: "Hmm…. a #fake hit piece on @DonaldTrumpJr comes out at the same time that the #Comey memo's are classified. Comey leaks and lies."
Join our new commenting forum
Join thought-provoking conversations, follow other Independent readers and see their replies