House Speaker Paul Ryan tells Trump the healthcare bill will not pass the House
The White House has been positive the bill would pass with enough votes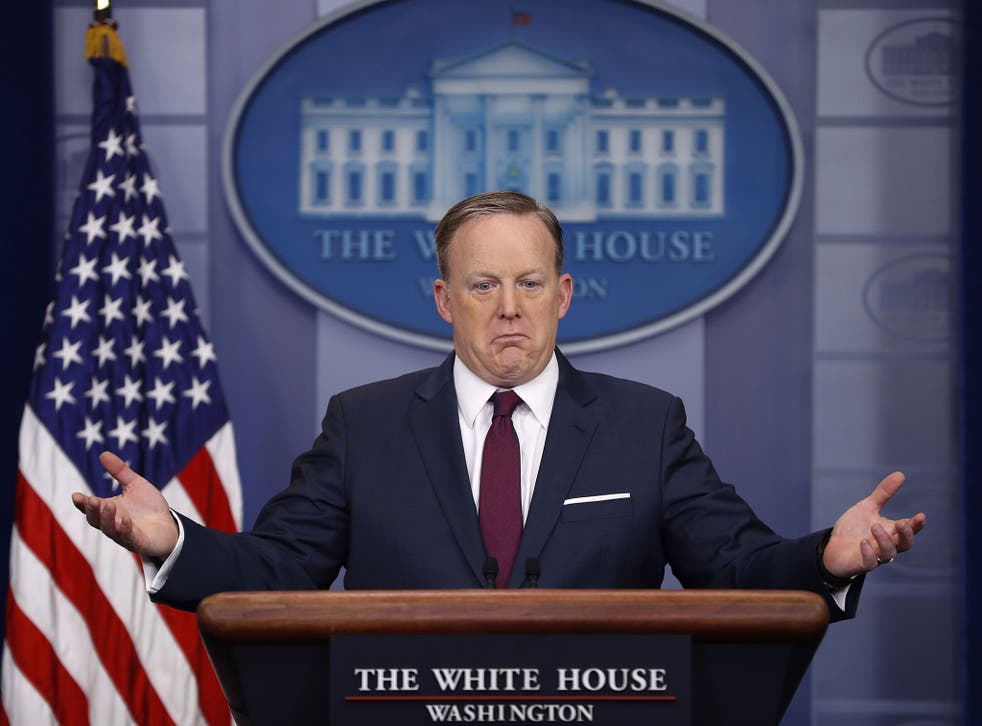 Senior Republican Paul Ryan has told Donald Trump there are not enough votes to pass his flagship health care bill through Congress.
The US House Speaker relayed the message during a meeting with the President at the White House, ahead of a vote scheduled for later on Friday.
During his press briefing, an abnormally subdued White House Press Secretary Sean Spicer remained positive that they would reach the required 216 votes for the American Health Care Act to pass the House of Representatives.
Spicer on the healthcare bill: The team have left everything on the field
A loss on repealing and replacing Obamacare could have a negative impact on Mr Trump's approval rating and ability to push his proposed budget and tax reform policies.
Mr Spicer said Mr Trump has "left everything on the field", having numerous conversations and meetings with dissenting Republicans and "tweeted every tweet" he could.
He said the Speaker of the House, Paul Ryan, is "continuing to discuss the way forward" with Mr Trump at the White House just ahead of the Friday afternoon vote.
"We've listened, we've incorporated, we've updated in every way possible", said Mr Spicer regarding the concessions the White House made to appease dissenters in the House Freedom Caucus, a faction of conservative Republicans who have been opposing parts of the bill.
Mr Spicer said Mr Trump felt that "at some point, we either have a deal or we don't."
It is now up to Republicans whether they want to be part of repealing Obamacare or not, Mr Spicer said regarding Mr Trump's ultimatum to members of his own party.
"We've given every reason" for all Republicans to fulfil the promise they all made to their constituents to repeal Obamacare, Mr Spicer said.
Chief among the Freedom Caucus' main objections is the "essential health benefits" clause, saying that requiring insurance companies to cover a list of items - including but not limited to access to mental health services, substance abuse counselling, physical therapy, maternal care, and paediatric care including vaccinations - would raise premiums.
"If you don't vote today, what is your alternative?" asked Mr Spicer.
Register for free to continue reading
Registration is a free and easy way to support our truly independent journalism
By registering, you will also enjoy limited access to Premium articles, exclusive newsletters, commenting, and virtual events with our leading journalists
Already have an account? sign in
Register for free to continue reading
Registration is a free and easy way to support our truly independent journalism
By registering, you will also enjoy limited access to Premium articles, exclusive newsletters, commenting, and virtual events with our leading journalists
Already have an account? sign in
Join our new commenting forum
Join thought-provoking conversations, follow other Independent readers and see their replies