Number of non-criminal undocumented immigrants arrested under Donald Trump more than doubles
President previously issued executive orders putting all undocumented immigrants at risk of deportation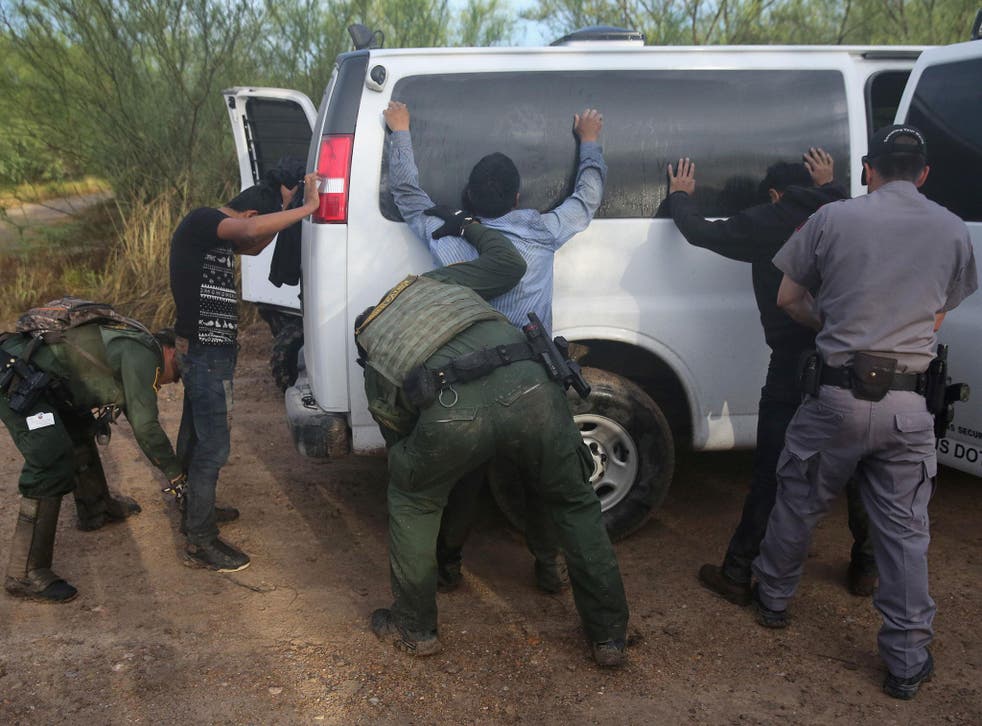 The number of immigrants with no criminal records arrested has more than doubled under President Donald Trump.
Immigrations and Customs Enforcement made 21,362 arrests from January to mid-March, representing a rise of roughly one-third compared to 16,104 during the same period last year, The Washington Post reported.
The number of non-criminals arrested doubled to 5,441, suggesting Mr Trump's administration is enforcing immigration laws more aggressively than the previous administration.
"As [Homeland Security] Secretary [John F] Kelly has made clear, ICE will no longer exempt classes or categories of removable aliens from potential enforcement," ICE spokeswoman Jennifer Elzea said in a statement.
Audible groans as Trump announces agency solely to report immigrant crime
Mr Trump previously issued executive orders putting all undocumented immigrants at risk of deportation, but told CBS News' 60 Minutes he would focus on criminals before deciding what to do with undocumented immigrants, who he described as "terrific people".
He has also previously suggested he would publish a weekly list of crimes committed by immigrants.
The controversial orders Donald Trump has already issued

Show all 9
There has also been a huge drop in the number of people arrested for crossing the Mexico border into the US since Mr Trump took office.
Fewer than 12,500 were caught at the southern border in March, the lowest monthly figure in at least 17 years and the second month in a row border arrests dropped sharply.
However, experts on migration and those working in shelters said the real "Trump effect" could have pushed fearful people to move up their journeys to get into the US before he took office.
Join our new commenting forum
Join thought-provoking conversations, follow other Independent readers and see their replies