Documents showing huge profits for Trump's Washington hotel deleted
Posted by accident, says US government agency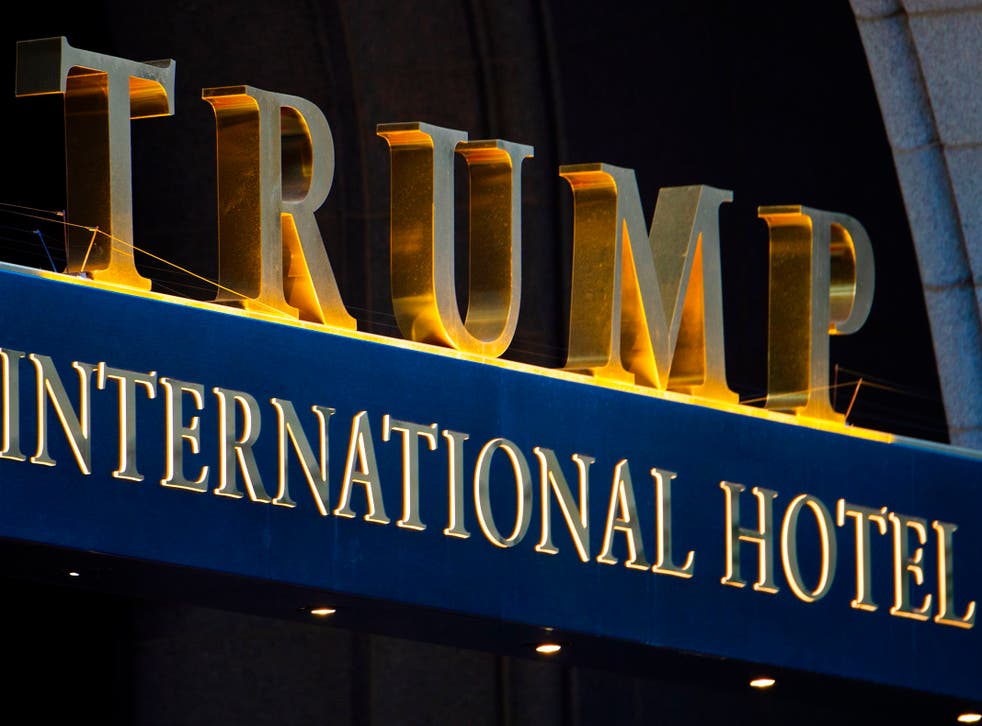 Documents showing Donald Trump's flagship Washington hotel made nearly $2m (£1.5m) profit in the first four months of 2017 have been deleted after they were posted online by accident.
The US General Services Administration hastily pulled down files that showed the Trump International, which is just down the road from the White House, had raked in $1.97m in profit despite being expected to lose some $2.1m early in its operation.
The hotel has been a focus of controversy due to criticism of Mr Trump's alleged conflicts of interest, which centre on whether his position as President gives his businesses extra cachet, and therefore an advantage over competitors.
According to The Hill, the hotel hiked its rates after Mr Trump became President. It is located inside an old post office building that the President's company leases from the government.
Because he has retained ownership—at arm's length—of his real estate empire while serving in the White House, he can still financially benefit from his business interests.
Ethics experts have also asserted that several of Mr Trump's businesses present ways by which foreign governments could seek to influence the President by, for example, booking stays at one of his hotels.
Mr Trump's sons Eric and Donald Jr are currently running the Trump Organisation.
Register for free to continue reading
Registration is a free and easy way to support our truly independent journalism
By registering, you will also enjoy limited access to Premium articles, exclusive newsletters, commenting, and virtual events with our leading journalists
Already have an account? sign in
Register for free to continue reading
Registration is a free and easy way to support our truly independent journalism
By registering, you will also enjoy limited access to Premium articles, exclusive newsletters, commenting, and virtual events with our leading journalists
Already have an account? sign in
Join our new commenting forum
Join thought-provoking conversations, follow other Independent readers and see their replies