Donald Trump will visit Israel, the Vatican and Saudi Arabia in first foreign trip as US president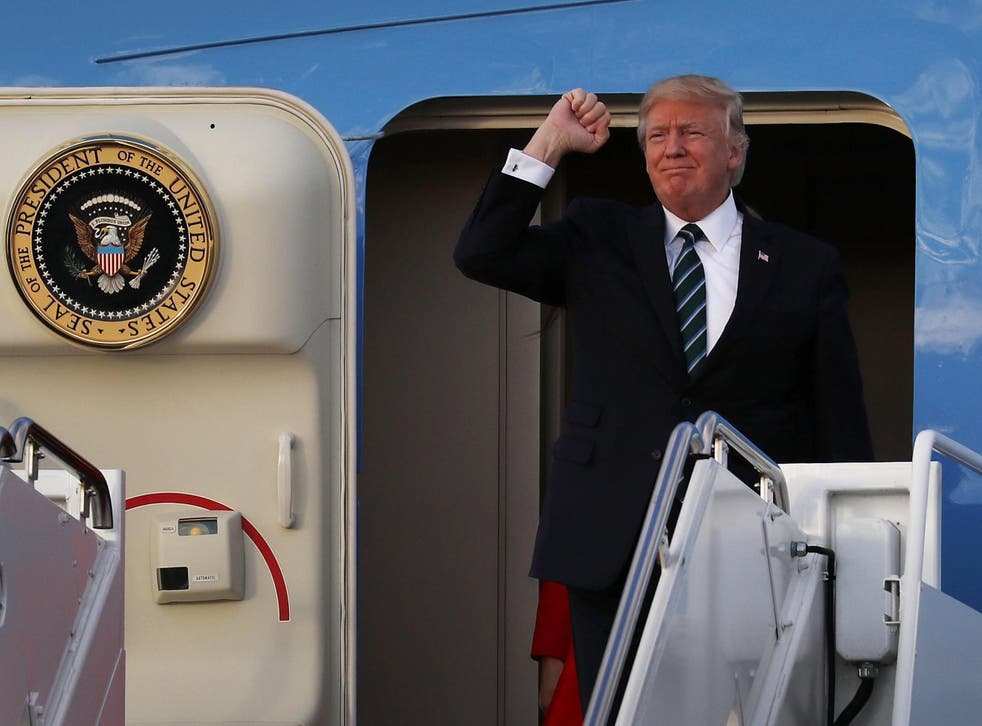 President Donald Trump will visit Israel, the Vatican and Saudi Arabia in his first foreign trip as president this month, the White House as confirmed. The visits come in addition to the president's previously scheduled trip to Europe.
Senior White House officials said the purpose of the visit is to fight radicalisation in the area, while furthering US trade and development interests.
The president's first stop will be Saudi Arabia, where he will visit the Two Holy Mosques and speak with Muslim leaders.
The president hosted Saudi Arabia's Deputy Crown Prince Mohammed bin Salman in March, at which time the crown prince called Mr Trump as a "true friend of Muslims." Mr Trump has accused Saudi Arabia of not treating the US "fairly" in the fight against ISIS.
"We are losing a tremendous amount of money in defending Saudi Arabia," he said.
Senior White House officials described Saudi Arabian leaders as "eager" to work with the US on fighting radicalisation and containing Iran.
10 examples of Saudi Arabia's human rights abuses

Show all 10
The president will then travel to Israel, where Mr Trump has a largely positive relationship with Prime Minister Benjamin Netanyahu. The prime minister has praised Mr Trump's military aggression in Syria, and called his actions a "great change in the direction of American policy." Mr Netanyahu had a strained relationship with former President Barack Obama.
At a recent meeting with Palestinian President Mahmoud Abbas, Mr Trump said he was "committed" to working with Israel and the Palestinians to reach a peace agreement.
"Let's see if we can find the solution," Trump said during a luncheon with Mr Abbas and his advisors. "It's something that, I think, is, frankly, maybe not as difficult as people have thought over the years."
Officials did not comment on the status of Mr Trump's controversial campaign pledge to move the US embassy from Tel Aviv to Jerusalem.
The president will finish his visit with what White House officials called a "historic" trip to the Vatican. Mr Trump has expressed interest several times in meeting with the Pope, and Vatican spokesman Greg Burke told AFP that they would "welcome" a request for an official audience.
The president previously announced that he would travel to Brussels, Belgium for a Nato meeting on 25 May. He also told Italian Prime Minister Paolo Gentiloni he would attend the G7 summit in Sicily, taking place the next day.
The White House had remained silent on Mr Trump's additional travel plans until now.
Join our new commenting forum
Join thought-provoking conversations, follow other Independent readers and see their replies