White House axes transgender protections just days after Donald Trump claims to support LGBT rights
Jeff Sessions has indefinitely suspended an Obama era provision to allow transgender students to use the bathroom of their choosing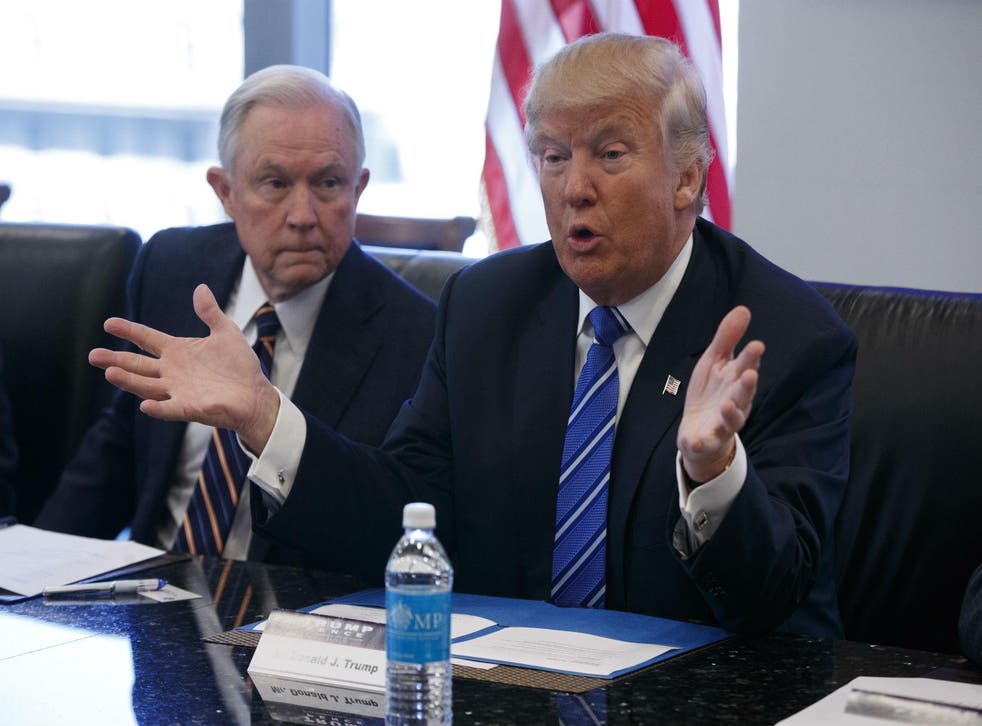 The White House has axed legal provisions to protect transgender students from discrimination just weeks after the President highlighted his support for LGBT rights.
In an official statement released on at the end of last month, the White House said: "President Donald J Trump is determined to protect the rights of all Americans, including the LGBTQ community.
"President Trump continues to be respectful and supportive of LGBTQ rights, just as he was throughout the election."
The statement said Mr Trump would continue to support an order which protected transgender employees from discrimination in the workplace. But it has since emerged that Mr Trump's new Attorney General, Jeff Sessions, scrapped an order passed by President Obama providing federal protection to transgender students, Pink News reported.
The provision, which said transgender students should be able to use any bathroom of their choice in publicly funded schools and universities, was due to be challenged in court by a number of Republican states.
But in a short court submission filed on Friday Mr Sessions suspended the petition indefinitely.
The controversial orders Donald Trump has already issued

Show all 9
The summons said: "Defendants-appellants hereby withdraw their pending November 23, 2016 motion for partial stay pending appeal.
"The parties jointly move to remove from the Court's calendar the February 14, 2017 oral argument currently scheduled for that motion.
"The parties are currently considering how best to proceed in this appeal."
Mr Sessions, who previously served as a senator for Alabama, has a long track record of opposing gay rights legislation having been an outspoken critic of equal marriage and has voted against federal laws banning LGBT hate crime and the repeal of Don't Ask, Don't Tell.
The contradictory positions taken by the White House have been taken as a sign of the chaos behind the scenes of the Trump Administration as the President's advisors jockey for influence.
Sources close to the Oval Office suggested the President's daughter Ivanka and her husband Jared Kushner were the ones to block the rumoured draft executive order which would have undone the LGBT employment rights Mr Trump vowed to uphold in his speech.
Many are concerned about the influence of the religious right on Mr Trump – such as Vice-President Mike Pence who took part in the anti-abortion rights "March for Life" protest in Washington DC shortly after the inauguration.
Join our new commenting forum
Join thought-provoking conversations, follow other Independent readers and see their replies