Donald Trump suggests he will change libel laws due to negative coverage of his presidency
The New York Times in particular has regularly been on the receiving end of Mr Trump's ire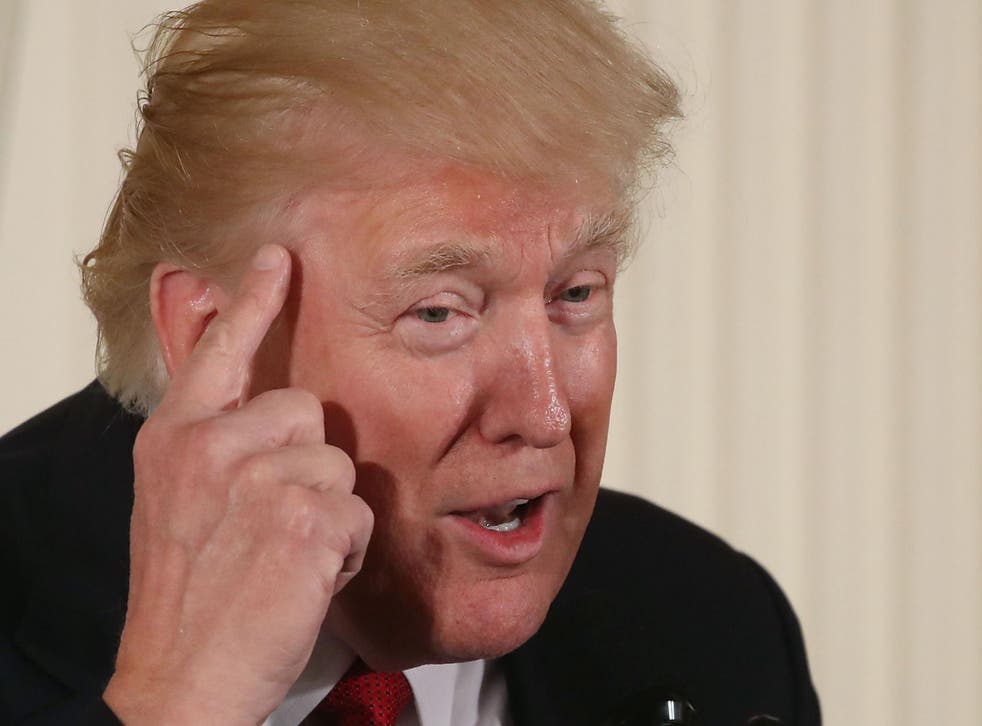 Donald Trump has suggested that US libel laws could potentially be changed, in a tweet about negative press coverage of his presidency - particularly in The New York Times.
In the tweet, the President has accused The New York Times of having "disgraced the media" by getting him "wrong for two solid years". Mr Trump added at the end - in typically ambiguous style - "Change libel laws?"
It is not the first time Mr Trump has suggested a potential change in libel laws, having done so on the campaign trail early last year. But doing so would be difficult, but technically not impossible. Libel is currently a matter of state law - limited by the First Amendment - with a president unable to change state law.
However, he could potential change the principles of the First Amendment, either through the Supreme Court or through changing the Constitution itself. Both routes would be extremely difficult, with a number of other rulings or obstacles that would need to be overturned.
The newspaper has regularly been on the receiving end of Mr Trump's ire. He often refers to them as "failing" and biased against him, but also used their headlines to justify his accusations on Twitter that former President Obama had Trump Tower wiretapped during the 2016 presidential election.
In the previous 24 hours, Mr Trump called the newspaper's coverage of him is "now worse" then it has ever been and repeating a false claim that the newspaper apologised to readers about their 2016 election coverage.
The controversial orders Donald Trump has already issued

Show all 9
There was never an apology issued by the paper, as Mr Trump suggested in his tweet. Publisher Arthur Sulzberger Jr. and executive editor Dean Baquet did however write a letter to readers after the election in November promising to "rededicate" its resources to responsible, unbiased news reporting.
The Deputy Managing Editor for the New York Times ​tweeted in response to the President during his rant on Wednesday - again saying that the newspaper did not apologise to its readers.
Register for free to continue reading
Registration is a free and easy way to support our truly independent journalism
By registering, you will also enjoy limited access to Premium articles, exclusive newsletters, commenting, and virtual events with our leading journalists
Already have an account? sign in
Register for free to continue reading
Registration is a free and easy way to support our truly independent journalism
By registering, you will also enjoy limited access to Premium articles, exclusive newsletters, commenting, and virtual events with our leading journalists
Already have an account? sign in
Join our new commenting forum
Join thought-provoking conversations, follow other Independent readers and see their replies