Donald Trump trolled by former White House photographer with image of Barack Obama and four women
Pete Souza labels his Instagram post: 'Respect for women'
Kristine Phillips
Friday 30 June 2017 07:05 Comments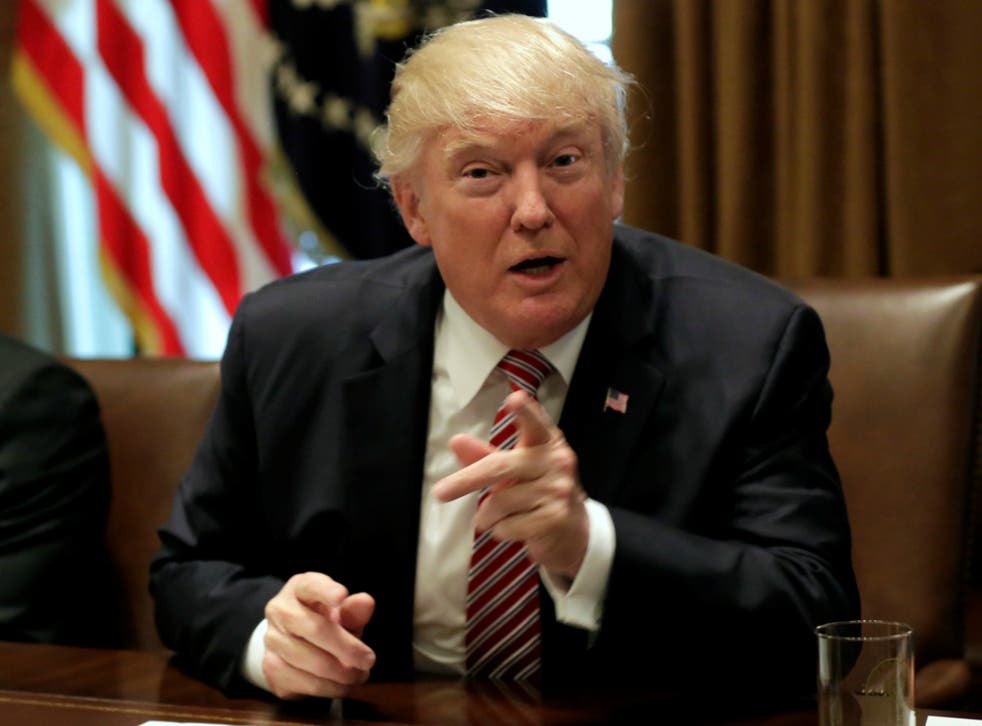 As a chorus of Democratic and Republican lawmakers slammed President Trump for "sexist" tweets about MSNBC host Mika Brzezinski, a former White House chief photographer took to social media to troll the president, again.
Pete Souza, who chronicled the Obama presidency, shared a photo of an Oval Office meeting four women had with Barack Obama while he was president. The candid photo shows Obama sitting on his desk and gesturing while talking with the female staffers.
Souza labeled the Instagram post: "Respect for women."
Souza also shared the photo on Twitter, a few hours after Trump unleashed a couple of tweets about Brzezinski and her co-host, Joe Scarborough. Trump called Brzezinski "low I.Q. Crazy Mika" and claimed she had a facelift.
Trump's tweets came just three weeks after members of Congress called for civility, restraint and cooperation following a shooting rampage that injured five during a baseball practice in Alexandria, Va. Several lawmakers have taken to Twitter to rebuke Trump for his tweets, which many called sexist and unbecoming of the president of the United States.
Souza, who has said his "political leanings are Democratic," has previously trolled Trump by sharing photos that appear to show the men's stark differences.
['Mr. President, please grow up': Lawmakers slam Trump's 'vile' Mika Brzezinski tweets]
For example, he shared a picture of Obama clasping the left hand of his wife, Michelle Obama, as the two listened to a speech in Selma, Ala. The short caption, "holding hands," appears to be a slight at what Trump and first lady Melania Trump had just done — or not done, The Washington Post's Amy B. Wang wrote.
Souza's photo followed a pair of viral video clips of the president and the first lady during their trip to the Middle East last month. One shows Melania Trump appearing to swat away her husband's hand after they arrived in Tel Aviv. In the other, she appears to avoid holding the president's hand after they landed in Rome.
Last May, after The Post broke the news about Trump revealing highly classified information to Russian officials, Souza posted a photo of a folder marked "CLASSIFIED" on his former boss's desk. The caption: "Organized paperwork on the Resolute Desk, 2009."
The subtext, wrote The Post's Emily Heil: Obama knew how to handle sensitive information.
Souza, who also photographed the Reagan White House, has for months been sharing candid pictures he took of Obama over the past eight years. CNN described it as "a silent, social media, shade-throwing protest told in visuals."
Washington Post
Register for free to continue reading
Registration is a free and easy way to support our truly independent journalism
By registering, you will also enjoy limited access to Premium articles, exclusive newsletters, commenting, and virtual events with our leading journalists
Already have an account? sign in
Join our new commenting forum
Join thought-provoking conversations, follow other Independent readers and see their replies