Donald Trump says North Korea 'looking for trouble'
President warns US could 'solve the problem' without China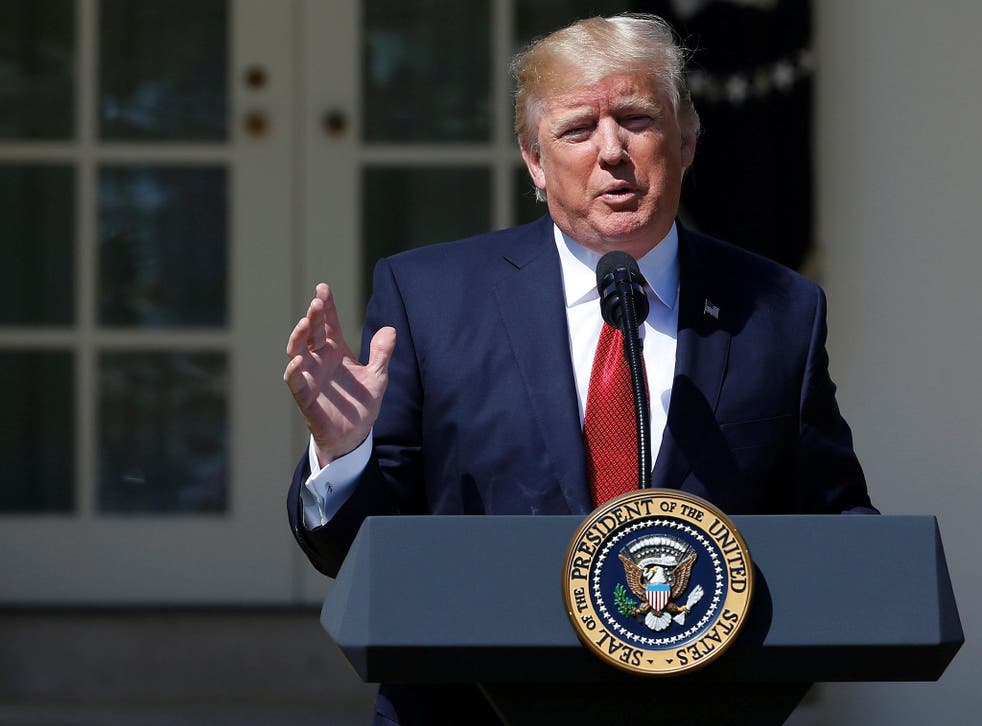 Donald Trump has said North Korea is "looking for trouble" — and suggested the US would offer China a better trade deal if it helped solve the ongoing crisis with Pyongyang.
"I explained to the President of China that a trade deal with the US will be far better for them if they solve the North Korean problem!" Mr Trump tweeted.
In another tweet, he said: "North Korea is looking for trouble. If China decides to help, that would be great. If not, we will solve the problem without them!"
"USA," he added.
His tweets came after China ordered its training companies to return coal from North Korea to the isolated country.
Following the order, a fleet of North Korean cargo ships headed home to the port of Nampo, shipping data revealed.
North Korean authorities have said they are "ready for war" after the US sent battle ships off its coast in a display of defiance against the state.
The US sent the USS Carl Vinson aircraft carrier and its group of battle warships to waters off the coast of the Peninsula to conduct joint exercises with the South Korean Navy.
Donald Trump could lead US into new war with North Korea, warns former MI6 chief
North Korea has test launched ballistic missiles and justified the tests as self-defence while engaging in war games with its southern neighbour.
Such tests are banned under UN resolutions.
Over the weekend the Pentagon ordered a Navy carrier strike group to move towards the western Pacific Ocean to be more of a physical presence in the region, a move which Mr Trump's national security adviser H R McMaster called "prudent".
Join our new commenting forum
Join thought-provoking conversations, follow other Independent readers and see their replies