Donald Trump reacts to North Korea missile launch by raging about immigration
US President accuses Democrats of holding defence funding 'hostage'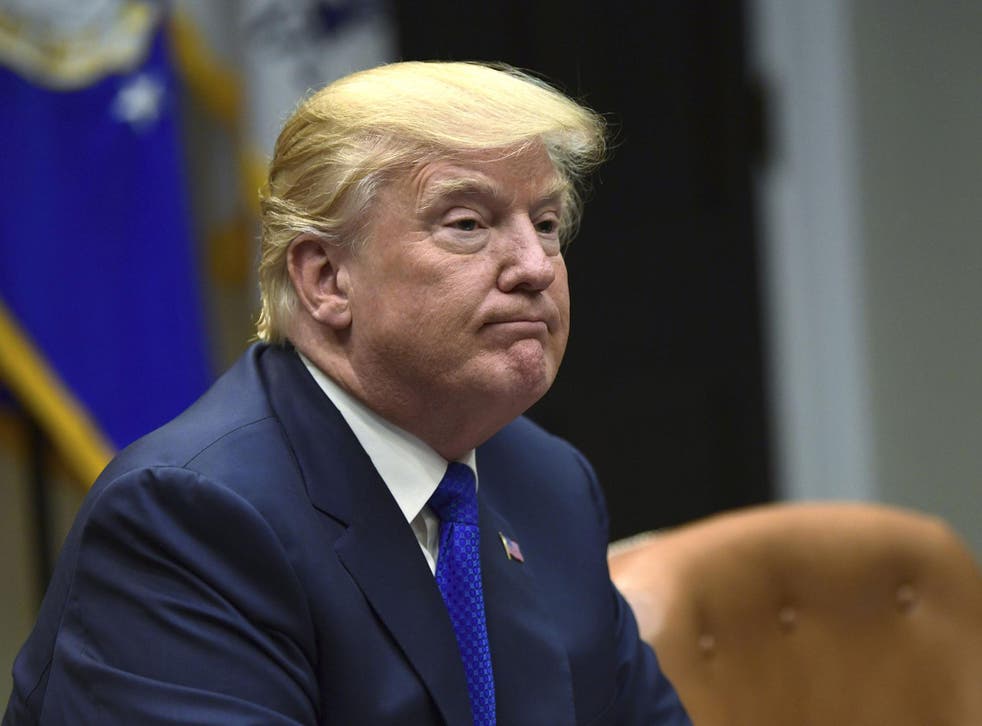 Donald Trump has reacted to North Korea's latest missile test by attacking the Democrats and tweeting about illegal immigration.
North Korea said it had successfully tested a powerful new intercontinental ballistic missile (ICBM), which splashed down into the sea near Japan and put the entire US mainland within range of its nuclear weapons.
In a tweet, the US President accused the Democrats of holding defence funding "hostage" as the chances of a government shutdown increased over the lack of a deal to protect young, undocumented, immigrants.
"After North Korea missile launch, it's more important than ever to fund our government and military!" Mr Trump said.
"Dems shouldn't hold troop funding hostage for amnesty and illegal immigration. I ran on stopping illegal immigration and won big. They can't now threaten a shutdown to get their demands."
Earlier this year, Mr Trump announced he was rescinding the Obama-era policy, which has allowed nearly 800,000 undocumented migrants that came to the US children to work and go to school without fear of deportation.
Chuck Schumer and Nancy Pelosi have refused to support new government spending measures unless they include a deal to protect young migrants at risk of deportation.
Donald Trump says 'we will take care of it' after North Korea fires missile
North Korea's latest test, which was the highest and longest any North Korean missile had flown, came a week after Mr Trump put the pariah state back on a US list of countries it says support terrorism.
Following the launch, Mr Trump spoke with Shinzo Abe, the Prime Minister of Japan, and Moon Jae-in, the South Korean President. All three leaders reaffirmed their commitment to handle the North Korean threat.
"It's a situation that we will handle," Mr Trump told reporters, without elaborating.
Mr Trump, who was briefed on the missile while it was in flight, said it did not change his administration's approach to North Korea, which has included new curbs to hurt trade between China and North Korea.
Kim Jong-un inspects weapon North Korea says is powerful hydrogen bomb

Show all 6
The new missile reached an altitude of around 4,475km (2,780 miles) - more than 10 times the height of the International Space Station - and flew 950 km (590 miles) during its 53 minute flight, North Korea said.
"After watching the successful launch of the new type ICBM Hwasong-15, Kim Jong-un declared with pride that now we have finally realized the great historic cause of completing the state nuclear force, the cause of building a rocket power," according to a statement read by a television presenter.
When the Trump administration declared North Korea a state sponsor of terrorism, the US also imposed new sanctions on North Korean shipping firms and Chinese trading companies dealing with the North.
North Korea called the terror designation a "serious provocation" that justifies its development of nuclear weapons.
Additional reporting by agencies
Join our new commenting forum
Join thought-provoking conversations, follow other Independent readers and see their replies