Trump receives criticism from Congress members over 'belligerent' and 'reckless' North Korea warning
'The great leaders I've seen don't threaten unless they're ready to act and I'm not sure President Trump is ready to act,' Republican Senator John McCain said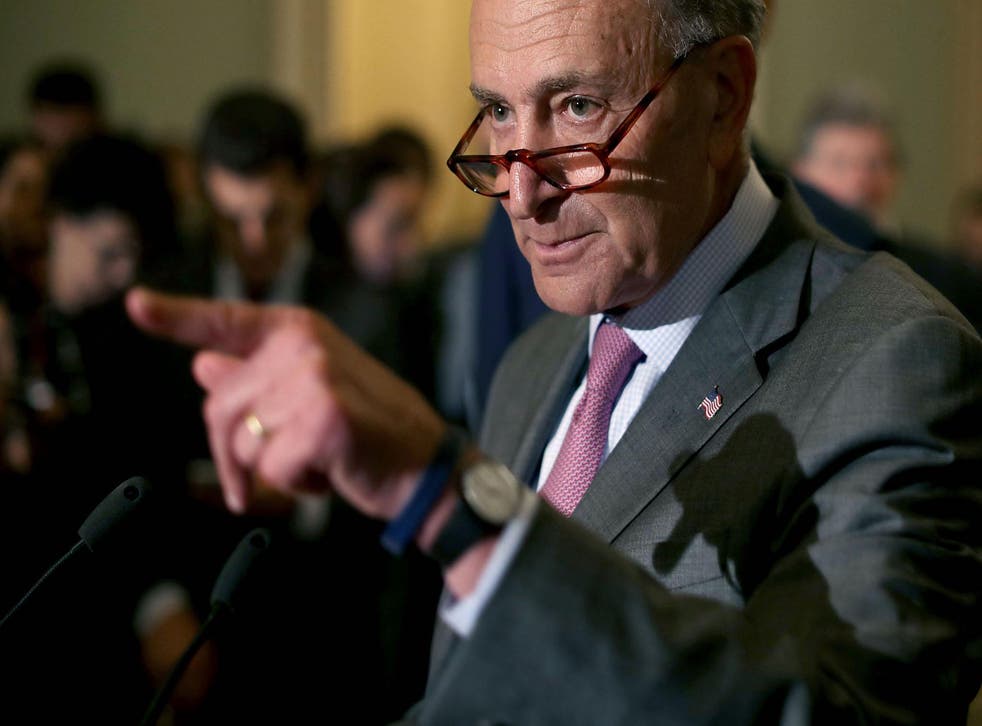 Donald Trump's warning that North Korea would "face fire and fury like the world has never seen" if it continues to threaten the US has been criticised by members of Congress from both political parties.
Senate Democratic Leader Charles Schumer called the President's comments "reckless", while the House of Representatives' top Democratic deemed the rhetoric "belligerent."
"We need to be firm and deliberate with North Korea, but reckless rhetoric is not a strategy to keep America safe," Mr Schumer said in a statement.
Republican Senator John McCain, chairman of the Senate Armed Services Committee, told a radio station in Phoenix, Arizona that great leaders he has seen "don't threaten unless they're ready to act".
"And I'm not sure President Trump is ready to act," Mr McCain said.
Senator Ben Cardin, the top Democrat on the Senate Foreign Relations Committee, said Mr Trump sent "the wrong message" in his comments about North Korea.
"I think it was just the wrong message and elevated the situation rather than showing the international community that there is hope for a diplomatic solution," Mr Cardin told MSNBC.
"I think the international community is looking to the US for leadership to avoid a military confrontation with North Korea that could well involve nuclear weapons," he added.
"President Trump is not helping the situation with his bombastic comments," Democratic Senator Dianne Feinstein said in a statement.
Representative Eliot Engel, the top Democrat on the House Foreign Affairs Committee, said Trump undermined American credibility "by drawing an absurd red line."
"Make no mistake: North Korea is a real threat, but the President's unhinged reaction suggests he might consider using American nuclear weapons in response to a nasty comment from a North Korean despot," Mr Engel said.
The controversial orders Donald Trump has already issued

Show all 9
Republican Senator Dan Sullivan said a preemptive strike against the North Korean regime would require congressional approval.
"[I]f one of the military options that the administration is looking at is a preemptive war on the Korean peninsula launched by the United States, that would require the authorization of Congress," Mr Sullivan told Fox News.
"Article I of the US Constitution is very clear about that," he added.
Mr Sullivan said if North Korea were to attack the US first, Trump would have more authority to respond.
"Obviously, as the commander in chief, the president can react to attacks on the country in a way that he has broader authority on that," he said. "I was mentioning the discussions of a preemptive war on the peninsula, that clearly goes in the realm of the authorisation of Congress."
While Mr Trump's warning to North Korea rattled several members of Congress, Republican Senator Lindsey Graham was more supportive of the President.
"President Trump has basically drawn a red line... He's not going to contain the threat, he's going to stop the threat," Mr Graham told CBS. "He's going to pick homeland defence over regional stability and he has to. ...We've failed for 30 years, it's time to try something new."
Join our new commenting forum
Join thought-provoking conversations, follow other Independent readers and see their replies