Trump administration to pull US out of international postal treaty
White House wants to stop China accessing cheap rates on packages sent to America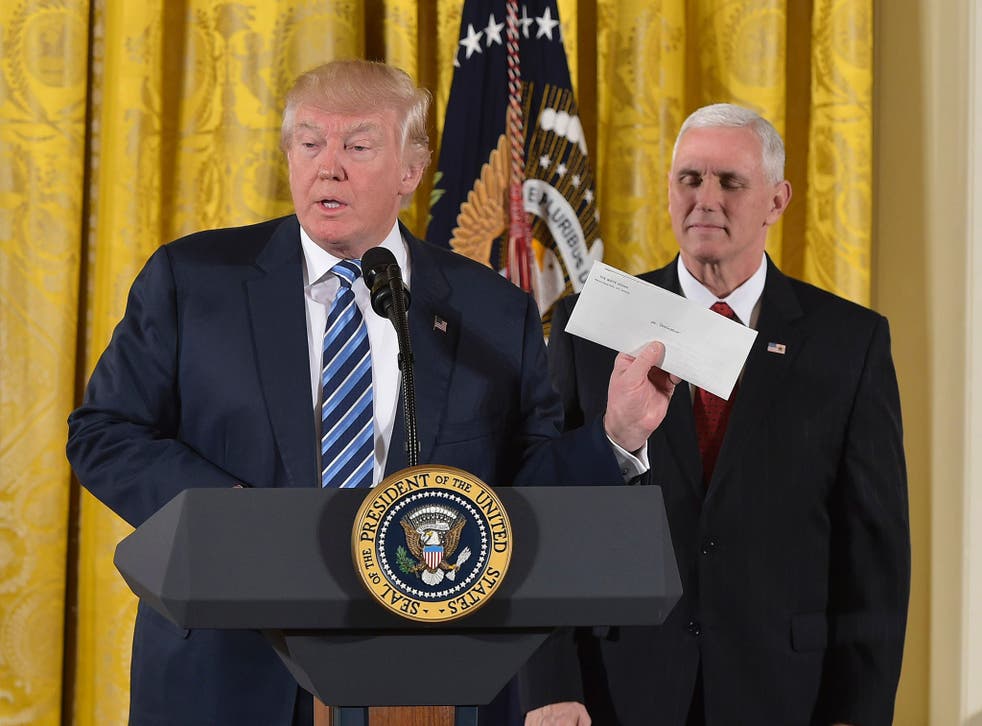 The Trump administration will pull out of an international postal treaty that gives low rates to foreign postal services.
The White House said the US would soon start the process of leaving the Universal Postal Union (UPU), claiming rates set by the UN body give China an unfair advantage.
One administration official said the system allowed for a 40 to 70 per cent discount on small packages arriving in the US from China, compared to what it would cost US companies to send them domestically.
"We're looking for a fair system," said a senior administration official.
Bishar Hussein​, UPU director general, said he would seek meetings with US officials to discuss the matter.
"The UPU remains committed to attainment of the noble aims of international collaboration by working with all its 192 member countries to ensure that the treaty best serves everyone," he said in a statement.
The UPU dates back to the Treaty of Bern in 1874 – an agreement setting international fees for mail and small packages charged by national postal services.
Online shoppers in the US have often benefited from current arrangement, gaining access to foreign goods at little cost.
Donald Trump's heated interview on 60 Minutes
Shares of US mailing and shipping provider Stamps.com fell nearly 9 per cent after the White House announcement.
The White House will seek to renegotiate the terms of the UPU rules during the year-long withdrawal process, according to officials.
"If negotiations are successful, the administration is prepared to rescind the notice of withdrawal and remain in the UPU," said White House spokeswoman Sarah Sanders.
It is not the first time Donald Trump has distanced the US from international organisations and pacts.
Mr Trump has announced US withdrawal from the Paris agreement to tackle climate change and an international deal to curb Iran's nuclear program.
One senior White House official claimed the UPU postal treaty's "subsidy" for packages under 2kg had boosted the transfer of counterfeit goods and the narcotic and fentanyl trade.
President Trump's most shocking attacks on the media

Show all 16
A change in rates could benefit some US merchants and shippers, including Amazon, which has called on US officials for years to address foreign postal services' access to low rates.
The National Association of Manufacturers in the US called the postal agreement "outdated" and said it "contributes significantly to the flood of counterfeit goods and dangerous drugs that enter the country from China".
Additional reporting by agencies
Join our new commenting forum
Join thought-provoking conversations, follow other Independent readers and see their replies