Donald Trump 'won't be able to get rid of the Iran deal' despite it being a central presidential campaign promise
Mr Trump has been vehement in his opposition to the deal between Iran and other world powers, repeatedly promising to get rid of it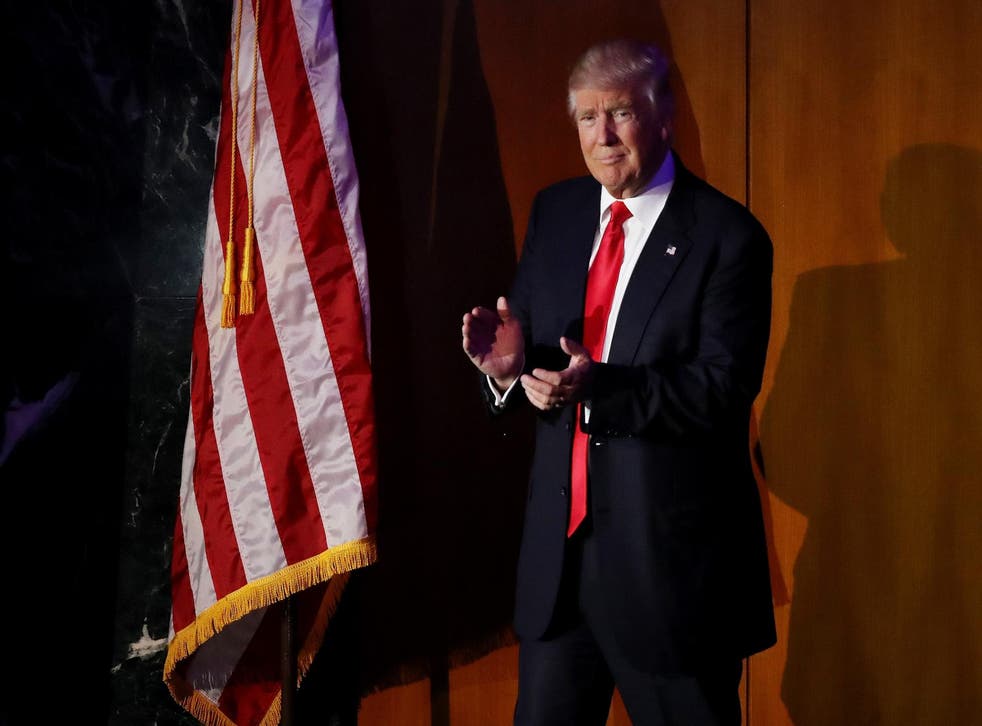 Donald Trump won't be able to get rid of the Iran nuclear deal despite it being one of his central campaign promises, Iranian President Hassan Rouhani has said.
The deal "cannot be overturned by a single government", Mr Rouhani said after it became clear that Donald Trump will be the next President of the US. If true, then that means that one of Mr Trump's central campaign promises is already in peril.
The President-elect made much of his opposition to the histic nuclear deal, which saw an agreement for Iran to curb its nuclear program in exchange for a gradual lifting of international sanctions on the country. He has said that he would reverse it, encouraging those sanctions to be put back onto the country, claiming that he would use his negotiating skills to renegotiate the terms of the deal.
US Presidential election: key moments in pictures

Show all 12
But leaders said that it wouldn't be possible for Mr Trump to change it on his own and have emphasised that the agreement needs to be kept on track despite his victory.
In remarks on Iranian state TV, Rouhani said the international position of the United States has been weakened "due to its recent wrong policies." He says the U.S. election results show that America's "sickness and civil instability will persist for a long time."
Mr Trump's election has reverberated across much of the rest of the Middle East, and he has received congratulations from many of the region's leaders.
Israel's leader, Prime Minister Benjamin Netanyahu, indicated a high comfort level with the next president, hailing Trump as a "true friend of the state of Israel."
Iraq's leader, Prime Minister Haider al-Abadi, also congratulated Trump and expressed hope the "world and the United States will continue to support Iraq in fighting terrorism."
Additional reporting by agencies
Join our new commenting forum
Join thought-provoking conversations, follow other Independent readers and see their replies