Trump wants to remove 'gender' from UN human rights documents in 'brazen attack on trans people'
'If you only say violence against women, it doesn't really tell the whole story,' says senior UN diplomat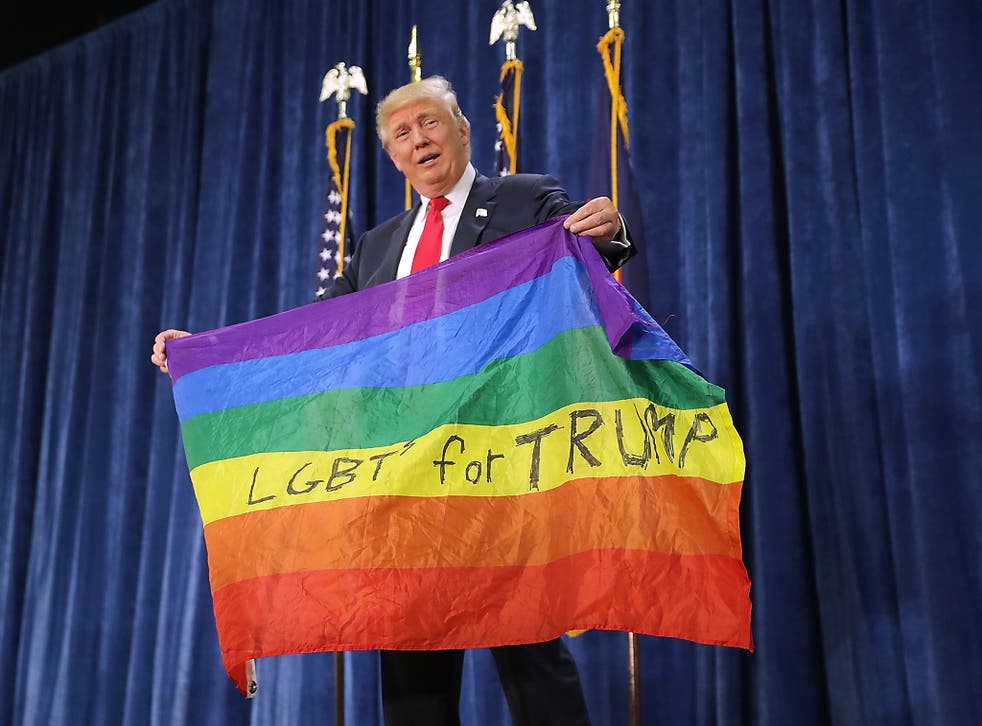 The American mission to the United Nations is attempting to remove the word "gender" from UN human rights documents in what is deemed a brazen attack on the transgender community.
US diplomats are said to be lobbying to replace the word "gender" with "woman" – thus discounting the experiences of transgender and gender-nonconforming people.
They are understood to have used recent meetings of the UN's Third Committee – which deals with social and humanitarian affairs and human rights – to call for general assembly policy statements to remove what the Trump administration consider politically correct and vague language.
The US is keen to eradicate phrases like "gender-based violence" and replace such expressions with references to "violence against women" in a draft paper on trafficking introduced by Germany and Philippines earlier this month, according to The Guardian.
"If you only say violence against women, it doesn't really tell the whole story," a senior diplomat at the UN told the publication.
"We shouldn't be going along with encouraging their society to be regressive. And if that means a blazing row in the Third Committee, I would have a blazing row in committee because I think some things are worth cherishing and worth hanging on to."
The bid to change the wording of UN documents comes after a memo leaked this week revealed the Trump administration plans to define gender as a biological, immutable condition determined by genitalia at birth.
The Department of Health and Human Services outlined the proposed policy in a memo, obtained by The New York Times, which stated gender would be determined by a "biological basis that is clear, grounded in science, objective, and administrable".
World news in pictures

Show all 50
The adoption of such a definition could have far-reaching implications for the transgender community – resulting in people being excluded from existing civil rights protections in education, employment and access to health care.
Around 1.4 million Americans identify as transgender or gender non-conforming.
The move signifies a radical reversal from policies brought in by Barack Obama, which essentially allowed gender to be the choice of individuals. Under Mr Obama, congress and federal agencies came down on the side of increased protections for trans people.
Civil rights groups have long raised alarm bells about the Trump White House's position on transgender rights.
Days after being sworn in, Attorney General Jeff Sessions withdrew his predecessor's guidance on protections for transgender students in public schools that allowed them to use bathrooms corresponding with their gender identity.
The administration has also attempted to ban transgender individuals from serving in the US military but was blocked by several federal judges and opposition from military leaders.
Last month, the Department of State quietly removed the page on their website called "Gender Designation Change" and replaced it with a new page called "Change of Sex Marker" – sparking concern among trans activists.
The actions of the Trump administration come amid a fierce debate in the UK over the rights of transgender people. The government's consultation on the Gender Recognition Act (GRA) was due to close last Friday but was extended until noon on Monday due to the high number of submissions.
If you want to legally change your gender in the UK, you need to have lived in your preferred gender for two years and get a diagnosis of gender dysphoria from two different doctors.
Experts and trans people have long argued this is a gruelling, distressing and intrusive process – with Amnesty International UK saying it violates human rights.
The GRA proposes replacing the current system with a more straightforward process which allows trans people to self-identify as their preferred gender.
Join our new commenting forum
Join thought-provoking conversations, follow other Independent readers and see their replies