Donald Trump revealed as Russia's preferred choice to be the US President
A new survey of 20,000 adults in every G20 country shows that Hillary Clinton is generally the preferred candidate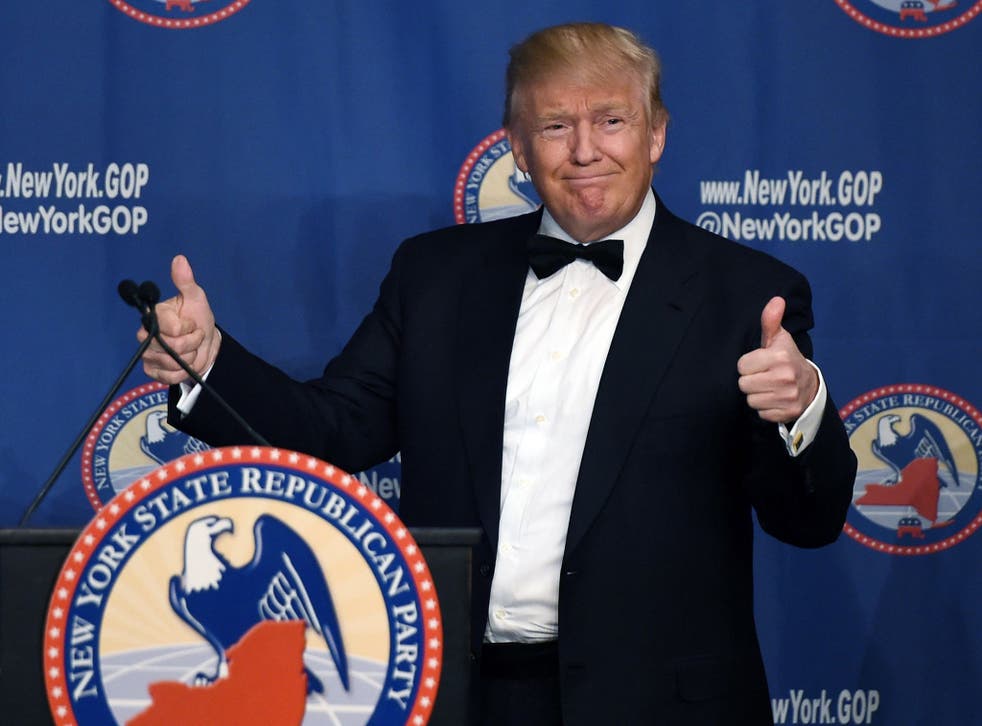 There is only one country which would like to see Donald Trump enter the White House - and it's not the US.
According to a new survey from YouGov for the Handelsblatt Global Edition, Russia is the only major economy in the world that prefers the Republican, yellow-haired candidate over Hillary Clinton.
The survey polled more than 20,000 adults in every G20 country. The results show that Mr Trump leads by 21 points in Russia, while Ms Clinton claims more than 21 points over her rival in 15 other countries.
The same survey shows that 79 per cent of Russians are dissatisfied with their economic situation - only second to South Korea - yet 74 per cent of Russians vote for their president Vladimir Putin as the most trusted leader.
Mexico gives Ms Clinton the widest berth from Mr Trump at an incredible 54 points. Mr Trump has continually targeted Mexican immigrants, saying he will build a wall to keep out illegal immigrants and has implied they are responsible for murdering and raping citizens and drug dealing.
Ms Clinton, however, has spoken against the Republican's racist rhetoric. Speaking in Staten Island on Monday, one day before the crucial New York primary, she claimed that she is "sick and tired" of other candidates looking at the US in a negative way.
"[...] we have candidates running for president on the Republican side who are deliberately inciting divisiveness, who are insulting whole groups of Americans, who are saying things like "build the walls" – not the bridges, the walls; make it impossible for some people to come to this country because of their religion – a country founded on religious liberty," she said.
Donald Trump: What are his actual policies?
Compared to other countries, in China Ms Clinton holds a relatively small lead of 12 points over Mr Trump.
Chinese officials have remained quiet over the election, but the outspoken finance minister Lou Jiwei admitted in a Wall Street Journal interview this week that he thinks Mr Trump is an "irrational type" who will not manage to bring about change to US-Chinese trade policies as he has proposed.
South Korea and Japan, who Mr Trump claimed should obtain nuclear weapons to deter North Korea without US financial aid, prefer Ms Clinton by 37 and 27 points over Mr Trump respectively.
In the UK, where MPs seriously considered debating banning Mr Trump from the country after several offensive remarks about crime and the police in London, Ms Clinton is well ahead of the Republican by 34 points.
Register for free to continue reading
Registration is a free and easy way to support our truly independent journalism
By registering, you will also enjoy limited access to Premium articles, exclusive newsletters, commenting, and virtual events with our leading journalists
Already have an account? sign in
Register for free to continue reading
Registration is a free and easy way to support our truly independent journalism
By registering, you will also enjoy limited access to Premium articles, exclusive newsletters, commenting, and virtual events with our leading journalists
Already have an account? sign in
Join our new commenting forum
Join thought-provoking conversations, follow other Independent readers and see their replies