Trump team forced for first time to hand over documents to Mueller's Russia investigation
Mr Mueller has refused to comment on developments 
Andrew Buncombe
New York
Tuesday 12 September 2017 19:22 Comments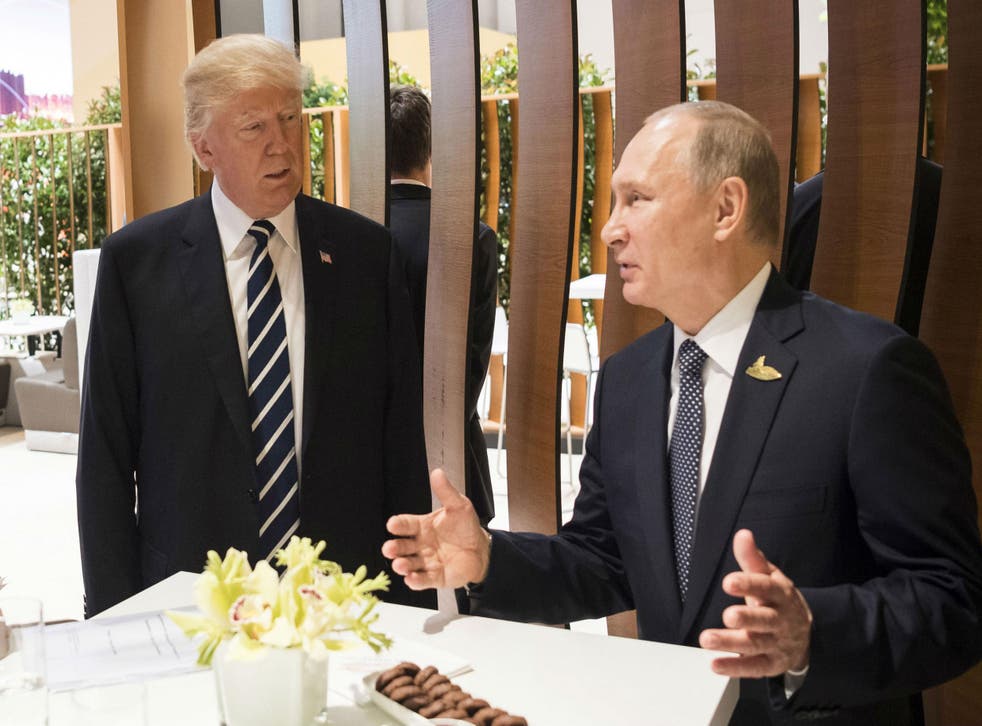 The Trump administration has reportedly started handing over documents to the special counsel's team investigating possible collusion between the President's 2016 campaign and Russia's alleged effort to interfere with the election.
Earlier this summer, it was revealed that special prosecutor Robert Mueller had requested the White House preserve a number of documents relating to various members of Donald Trump's campaign team.
He asked it to preserve evidence relating to former general Michael Flynn, who was forced to resign as Mr Trump's national security adviser, as well as to a June 2016 meeting between a Kremlin-linked Russian lawyer and the President's eldest son, son-in-law and campaign manager.
Putin and Trump joke about journalists being hostile to them
Now it has emerged the White House has begun passing some of the those documents to Mr Mueller's team, as he continues his probe into possible collusion and even obstruction of justice.
The Daily Beast said that Jones Day, the New York law firm representing Mr Trump's campaign, had assigned lawyers to find documents relating to Mr Mueller's investigation, and that John Dowd, a veteran Washington lawyer who is representing Mr Trump, is personally delivering them.
Trump and Putin passionately kiss in street mural

Show all 14
Mr Dowd said he was "too tied up" to speak on Tuesday. However, he told the Daily Beast the campaign was in "total cooperation" with Mr Mueller.
"Jones Day has got a wonderful team handling the production," Mr Dowd said.
The Trump campaign has previously turned over documents to congressional investigators, but this was reportedly the first instance of documents produced for Mueller's office at the Justice Department. It may suggest that Mr Mueller's investigation and those being carried out by officials on Capitol Hill, may be focussing on common ground.
Earlier this year, it was reported that Mr Mueller's office had asked that the White House preserve any documentation relating to the meeting in the summer of 2016 between Mr Trump's senior aides and Russian lawyer Natalia Veselnitskaya.
Donald Trump Jr said he had agreed to the meeting after being told the lawyer wanted to provide incriminating material about Hillary Clinton. He said she actually offered no such information but rather wanted to press him about the Magnitsky Act, a US law that blacklists several Russians linked to the 2009 murder of another Russian lawyer, Sergei Magnitsky.
"If its what you say I love it," Mr Trump Jr initially said, when told about the information he claimed he had been offered.
Ms Veselnitskaya has denied working for the Russian authorities or offering any incriminating information to the Trump campaign.
Register for free to continue reading
Registration is a free and easy way to support our truly independent journalism
By registering, you will also enjoy limited access to Premium articles, exclusive newsletters, commenting, and virtual events with our leading journalists
Already have an account? sign in
Join our new commenting forum
Join thought-provoking conversations, follow other Independent readers and see their replies