Robert Mueller sets up grand jury to further investigate the Trump team's links to Russia
Revelation shows investigation is entering a new, more serious, phase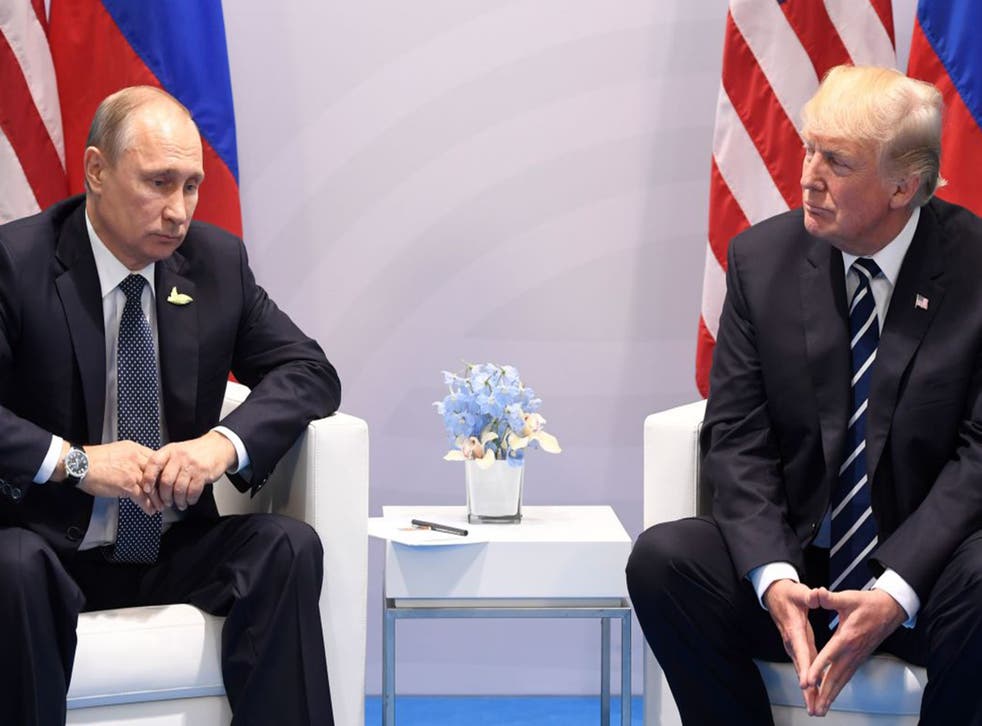 The special counsel appointed to investigate Donald Trump's links to Russia during the US presidential campaign has set up a grand jury to study the evidence.
Robert Mueller was appointed in May to look into whether the Kremlin had tried to meddle in the 2016 election and whether the Trump campaign colluded with them in doing so.
The grand jury began its work in recent weeks in a sign that Mr Mueller's inquiry is ramping up, the Wall Street Journal reported.
Russia has loomed large over the first six months of the Trump presidency, with US congressional panels also investigating the election interference that US intelligence agencies believe was meant to tilt the vote in the Republican billionaire's favour.
Moscow denies any meddling and Mr Trump has dismissed suggestions of collusion by his campaign, while regularly denouncing the investigations as political witch hunts.
A grand jury investigation is a precursor to a full trial in US criminal law. It a legal body which has the power to investigate whether there is substantial evidence that a crime has been committed and determine whether charges should be brought.
Although this does not mean that the case will proceed to a criminal trial or an impeachment, it is a clear sign that the investigation into the President's alleged links with Russia has entered a new, more serious, phase.
A grand jury, which which was also a feature of English and Welsh law until it fell out of use in the early 20th century, has significant powers including the right to issue subpoenas which compel witnesses to testify.
The biggest names involved in the Trump-Russia investigation

Show all 17
Ty Cobb, special counsel to the President, said he was not aware that Mr Mueller had started a grand jury.
He told the Journal: "Grand jury matters are typically secret.
"The White House favours anything that accelerates the conclusion of his work fairly … The White House is committed to fully cooperating with Mr Mueller."
However, the President attacked his Attorney General Jeff Sessions repeatedly on Twitter last week for his perceived failures over the case.
It is believed that Mr Trump is frustrated that he cannot stop the Russia investigation altogether but is wary of firing Mr Sessions after sacking FBI director James Comey in May.
Mr Sessions recused himself from anything to do with the Russia investigation in March after it was revealed he misled the Senate over his meetings with the Russian ambassador twice before the election.
It comes after Mr Mueller appointed the 16th lawyer to his team, former US Justice Department official Greg Andres, on Tuesday.
Additional reporting by Reuters
Join our new commenting forum
Join thought-provoking conversations, follow other Independent readers and see their replies