Ex-Trump staffer says US President has 'hung us out to dry' over spiralling Russia probe legal costs
One ex-aide says he has been forced to use his children's college fund to pay for a lawyer as another claims misleading statements by Trump officials gave Congress 'probable cause to destroy our lives at will'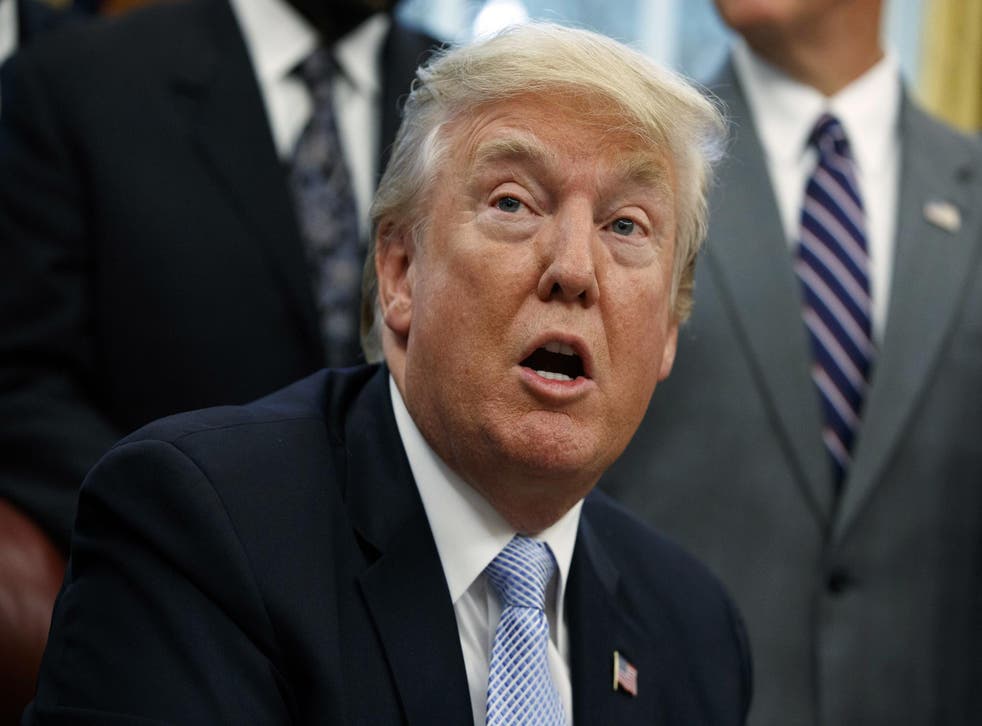 A former Trump adviser has accused the US President of hanging him and other ex-staffers out to dry over their spiralling legal costs because of the investigation into the Republican campaign's alleged links to Russia.
Another ex-campaign aide also revealed he had been forced to use his children's college fund to pay for a lawyer to represent him during probes by special counsel Robert Mueller and Congress.
US intelligence agencies believe Russian spies interfered in the US election in an attempt to secure victory for Donald Trump and "undermine the US-led liberal democratic order".
A report, based on intelligence gathered by the three main agencies, the CIA, FBI and NSA, said Russia's aim was to "denigrate [Hillary] Clinton, and harm her electability and potential presidency" because it had a "clear preference for President-elect Trump".
The question being examined by Mr Mueller and others is whether the Trump administration colluded with Moscow.
After it emerged that Donald Trump Jr met with a lawyer linked to the Kremlin who promised to provide compromising information about then presidential candidate Ms Clinton, the President has given conflicting accounts of how much he knew about this.
Donald Trump's first 100 days: in cartoons

Show all 33
Speaking to the Washington Examiner, one former Trump campaign adviser, Michael Caputo, said he was paying a substantial amount in legal costs.
"It's very expensive and nobody's called me and offered to help," he said.
"The problem is, it's very specialised representation, so it takes a certain type of attorney, and they're quite competent. And you'll pay for competency."
Mr Caputo added that he had cashed in his children's college fund to help pay the lawyer and also provide extra security for his family following "death threats".
"I have the associate costs of being in the spotlight of a bogus investigation, so I have security costs now," he said.
"We've had to install security. I've had to take security precautions at both my home and at my office, and with my children, so these all add up very quickly."
He claimed the probes were political, adding that opponents of Mr Trump wanted to see "a smoking crater where he once stood".
Another aide, who spoke anonymously to the Examiner, strongly attacked the President for having "hung us out to dry".
"Multi-billionaire Donald Trump has a moral obligation to pay the mounting legal bills of his advisers who are facing four-, five- and six-figure costs just for doing their jobs," the ex-staffer said.
"After all, the reason Trump advisers have any legal bills at all is because Trump and key spokespersons like Hope Hicks and Kellyanne Conway repeatedly misled the public over Russia contacts, no matter how benign.
"Such lies gave congressional and federal investigators, let alone the media, probable cause to destroy our lives at will. Some reward for loyal service to President Trump."
He suggested he was afraid of what the President might do if he pushed his case.
"I entertained the idea of billing the re-election campaign for my legal bills," he said. "But then, I don't want to incur the wrath of the White House."
The Republican National Committee declined to comment on helping ex-staffers with legal bills, but a source "familiar with the situation" told the Examiner that they were "on their own".
Register for free to continue reading
Registration is a free and easy way to support our truly independent journalism
By registering, you will also enjoy limited access to Premium articles, exclusive newsletters, commenting, and virtual events with our leading journalists
Already have an account? sign in
Register for free to continue reading
Registration is a free and easy way to support our truly independent journalism
By registering, you will also enjoy limited access to Premium articles, exclusive newsletters, commenting, and virtual events with our leading journalists
Already have an account? sign in
Join our new commenting forum
Join thought-provoking conversations, follow other Independent readers and see their replies