Donald Trump has inspired more than 11,000 women to consider running for political office
Organisation that recruits female political hopefuls calls surge in interest 'unprecedented'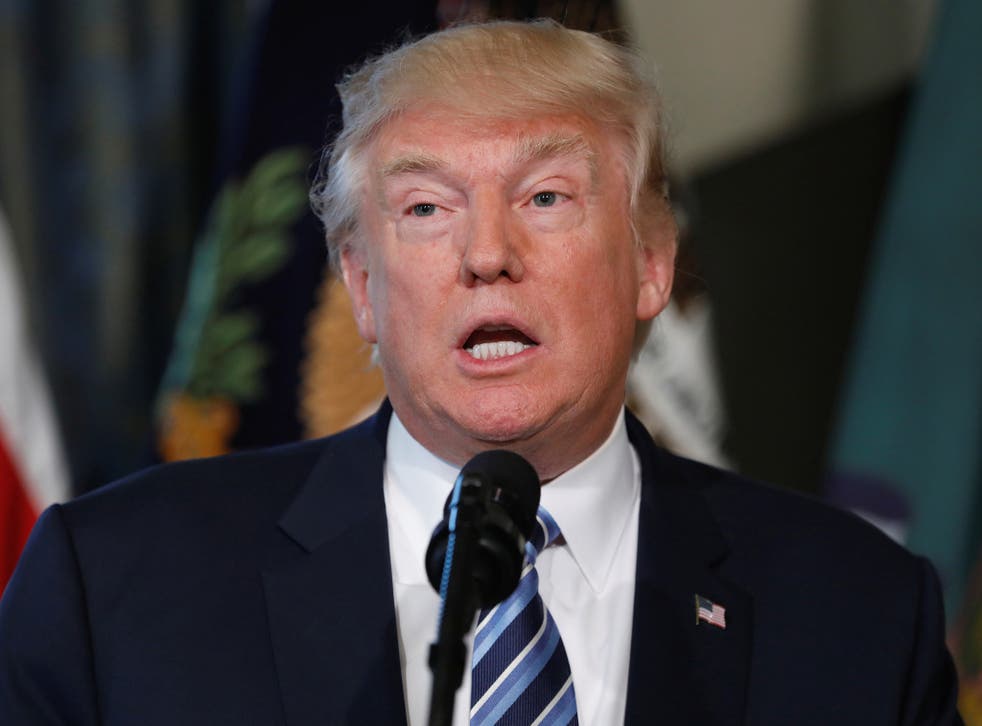 An "unprecedented" number of women have expressed a desire to run for political office in response to Donald Trump becoming President.
Since the turn of the year more than 11,000 women across the US have been in touch with Emily's List, a body that recruits and trains women for political positions, president of the organisation Stephanie Schriock told The Washington Post.
"Over ten thousand women isn't a ripple, it's a wave," Ms Schriock said in a statement following the biggest surge of interest in Emily's List's 30-year history.
"The thousands of women who have reached out to Emily's List since the election are a testament to the energy, determination, and resistance we've seen from day one of Donald Trump's presidency," she said.
Before the election of Mr Trump, the organisation had only spoken to around 900 women throughout 2016 who were interested in running for school boards, state legislatures, or Congress.
In December, Emily's List revealed it had raised £770,000 in just two months as Hillary Clinton's loss motivated women across the country to become more involved in politics.
Ivanka Trump gets booed for trying to defend her father at major international summit
More than 400 women are also going through a six-month training programme tailored to create successful politicians by Emerge America, an organisation that supports the Democrats in the US.
Alyson Leahy, one of the women on the course, told CNN: "I felt that Trump's win was the quintessential example of an unqualified man winning over an incredibly qualified woman.
"And the idea that people I knew, that I was related to, voted for that man… it made me sick."
In pictures: Ivanka Trump's Washington DC home

Show all 13
Although women running for public office have at least as good a chance of getting elected as men do, far fewer actually stand for election, according to a study.
The proportion of female candidates competing for seats in the House of Representatives, the lower chamber of Congress, is currently around 20 per cent.
Join our new commenting forum
Join thought-provoking conversations, follow other Independent readers and see their replies